12th February 2018
Top 10 Hottest Bespoke Fireplace Design Trends of 2018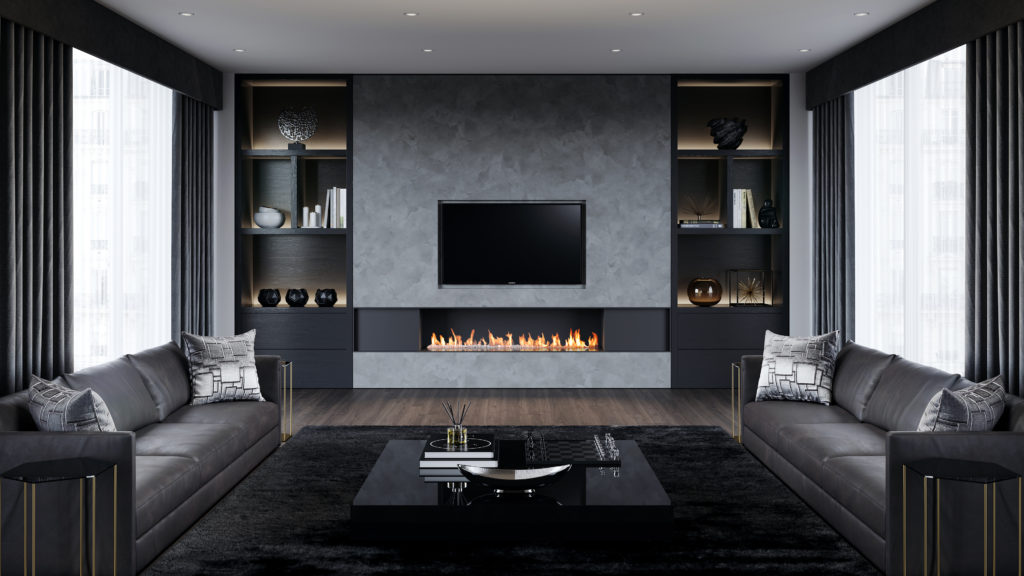 If there's one thing that is consistent throughout the various styles of households, it's the beautifully designed bespoke fireplace. Not only is the fireplace almost always a significant element in any project, but also it's a great focal point to any given space, from the kitchen to the bathroom to the master's bedroom to the living room.
Although 2018 has recently opened, it won't be long until the winter holiday greats us with its icy hello. That also means we'll all be huddled together with our family members in front of a roaring fire warm and cosy and simply enjoying and marvelling how the fire dances to its own rhythm.
We've collected the hottest fireplace design trends for 2018 to help you make a sound decision in the event that you're planning on redecorating or updating the look of your fireplace for 2018.
Striking Centrepiece Fireplaces
Let's face it—the fireplace is no longer just a pushed to the corner or mounted on the wall. It has evolved from that thanks to technological innovations that have helped lift a simple hearth to something more than just being functional.
Today's designers have pushed the boundaries and are taking a bold step of making the fireplace the house's dramatic centrepiece.
Yes, it's not just a design element anymore but the design element in which all eyes should be focused on.
Take for example the design below. Family members, guests and others could now gather around instead of just in front of the hearth. They can all enjoy the warmth it provides and view it from all angles, conjuring those nostalgic feelings of sitting around the fire and sharing ghost stories.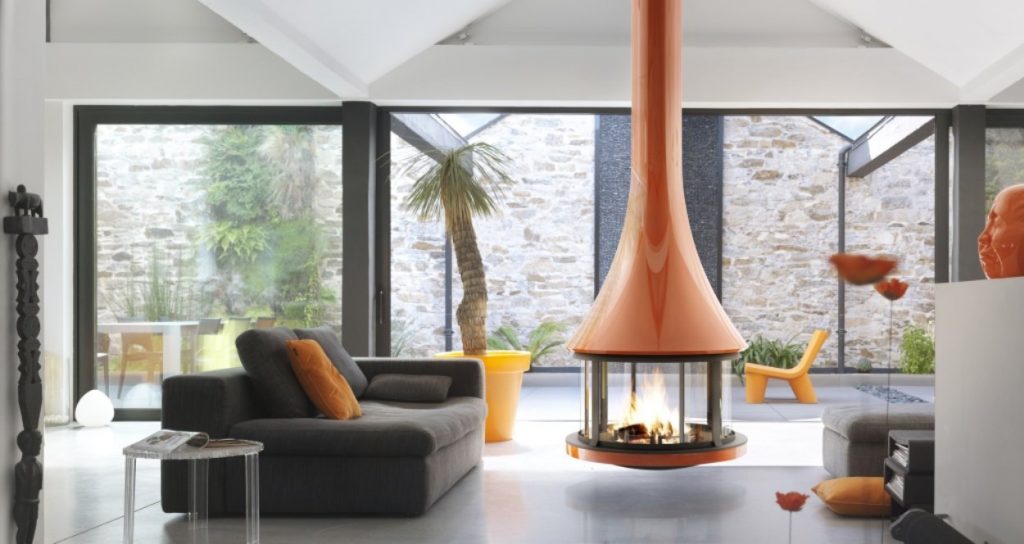 Portrait Fireplaces
Among the emerging and exciting bespoke fireplace designs is the growing size of viewing windows of portrait fireplaces. So if you want an eye-catching way to heat up your home and of course make a statement when it comes to your interior design, then this could be the answer.
It's in a way a blend of the modern and the traditional, with just a slightly larger view of the beautiful fire display.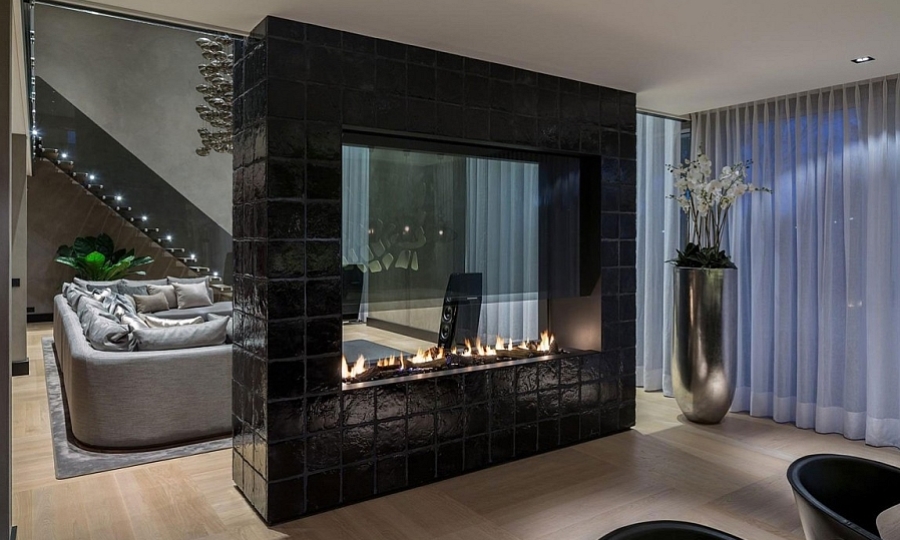 Wall-Mounted Fireplaces
It seems that wall-mounted fireplaces have no sign of slowing down. This trend has been big news for years now. Not only is this a great space saver, but also it is highly versatile and looks clean, fresh and modern.
In fact, there are models that don't require any chimney at all and can be placed in just about anywhere in the home, from the comforts of your living room to your luxurious bathroom.
But the best part? Wall-mounted fires are relatively inexpensive and can be easily installed, making it by far one of the most highly sought-after styles.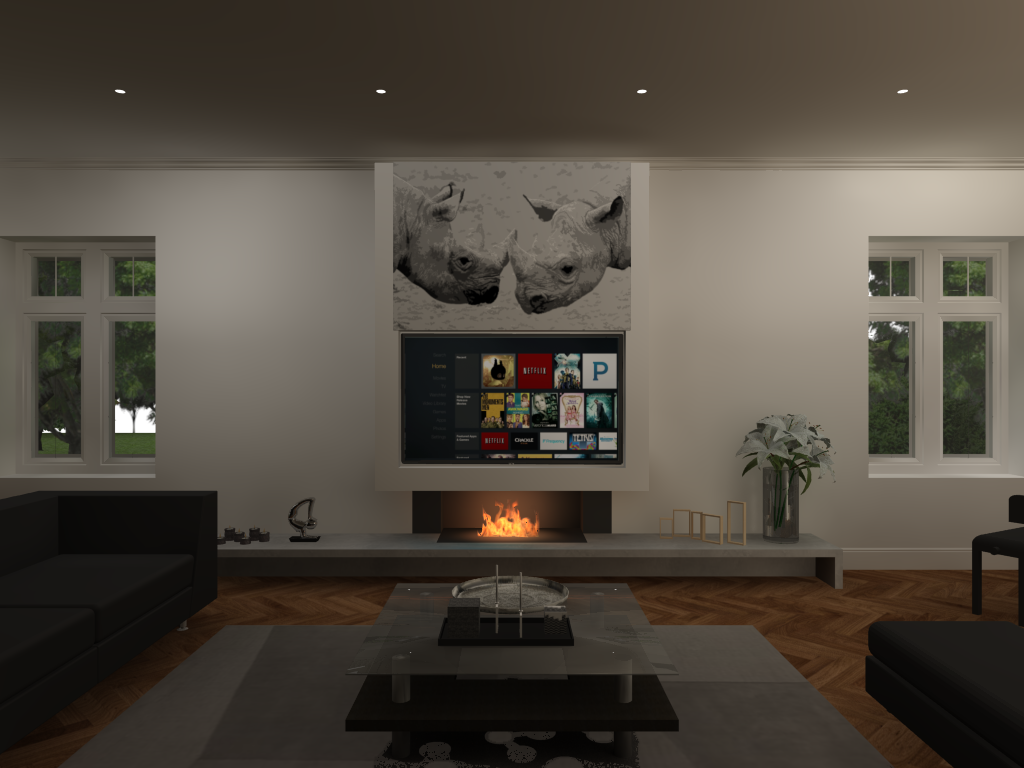 Contemporary Corner Fireplaces
 What was considered popular in high-end homes back in the 1970s and 1980s are set to make a comeback in 2018—corner fireplaces. Of course, they are frameless.
These will be used for a contemporary style home to help define the concept of open living spaces. Additionally, they are expected to help create a warm yet eye-catching ambience to the space, and they'll be available in both two-sided and three-sided viewpoints.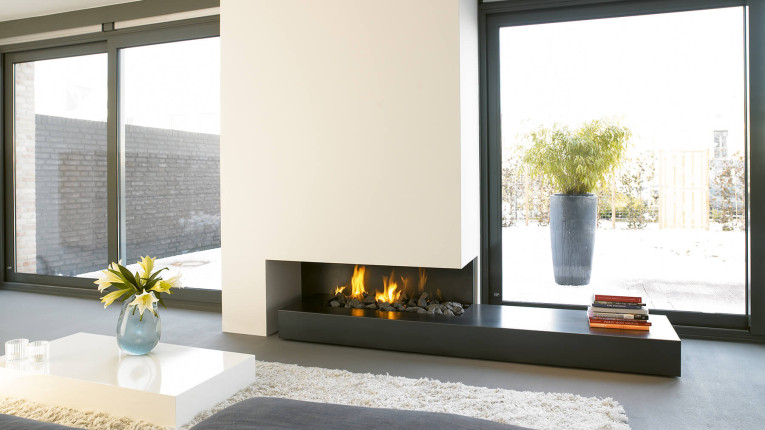 Safety Barriers for Fireplaces
The most alluring part of any fireplace regardless of design is the fire inside. Safety regulations were passed in 2015 and have since required fireplaces to come with safety barriers to prevent direct contact with the hot surface.
Hence, in place of mesh safety screens are double-glass safety barriers, which feature 2 layers of glass. To reduce the heat of the outermost pane, the air is vented between the 2 glass layers. Then the hot air travels up the chase and will be efficiently distributed into the space. This means no heat will be lost.
Although relatively new on the market, they have become highly trending in contemporary style homes.
So for 2018, it would be of no surprise that this trend will continue.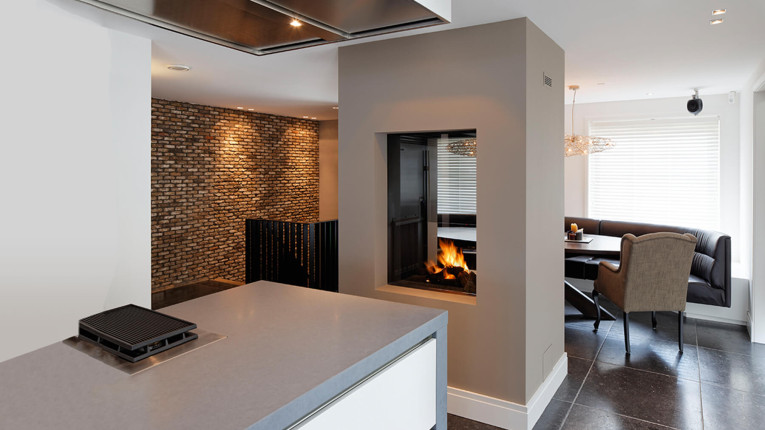 Kitchen, Bathroom & Bedroom Fireplaces
What once was old is again new.
Common during the Victorian era (c. 1837 to 1901) was having a fireplace for every single room of the house. Why? Simply because fire was the home's only heat source.
However, today, the growing demand for easy-to-install direct vent technology and elemental living is driving this luxury design trend back into business.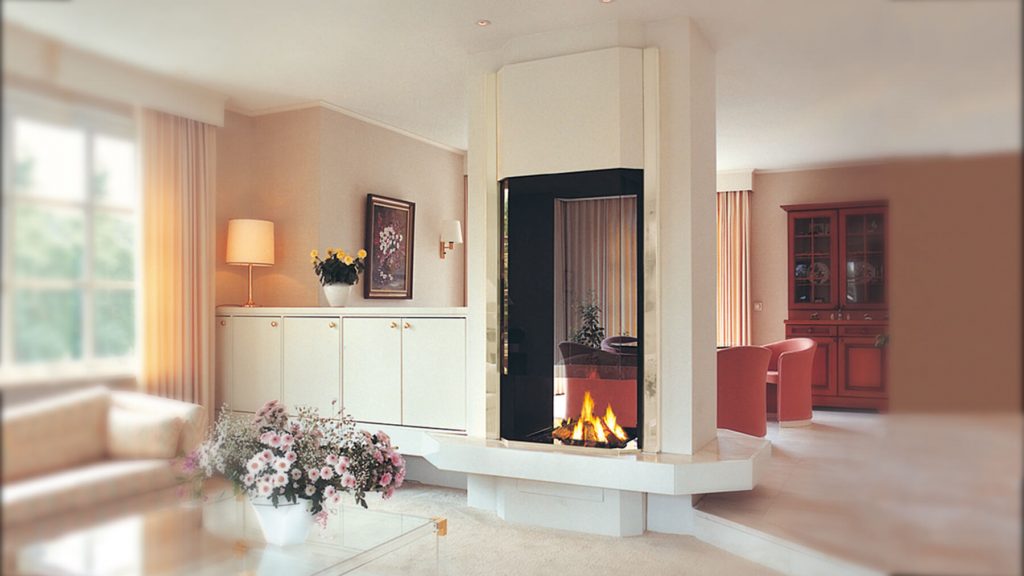 Contemporary Vertical Fireplaces
Linear fireplaces aren't the only popular trend this year. The stunning vertical fireplace will also be taking centre stage in 2018.
This style gives architects the chance to design a space with large dramatic flames and semi-transparent walls.
Fireplace Technology
As you might have guess, yes! There's an app for your fireplace. Would you like the fire to dance to the beat of your favourite music? Or would you want to customise the look of the fireplace surround?
You can definitely do all that thanks to the recent introduction of an app that's able to control modern gas fireplaces. Fireplace manufacturers have embraced innovations in technology and created new opportunities for consumers to combine options using the apps found in their smartphones, laptops or smartwatches with their modern fireplace system.
Fireplace Accessories
Another sizzling trend this year are accessories for your home fireplace. From designer faceplates to black gloss for extended view panels that create a larger fireplace look to retro style accents, anything is almost possible.
Simply ask your local dealer what they have in store that suits your home's décor to tap into this easy and hot trend.
Industrial-Chic Fireplace Designs
Another style element making a comeback this year is brick and cement as industrial warehouse designs have become the latest trend.
Manufacturers are embracing this iconic trend with industrial chic designs including exposed brick or concrete backdrops that are combined with sleek glass windows.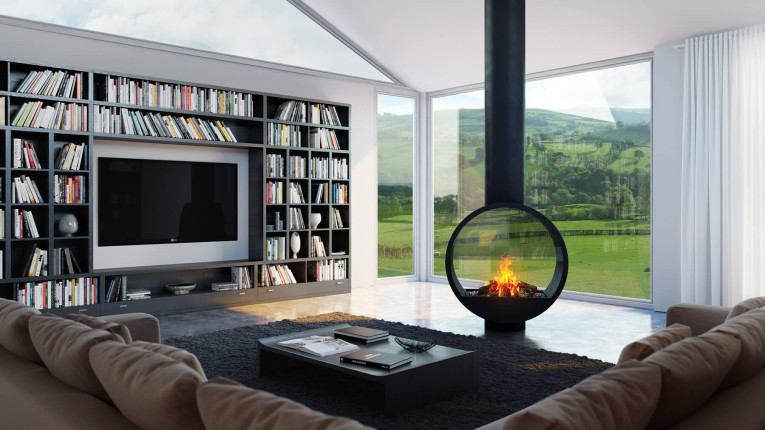 Bonus: Quality
Above all, quality will never go out of style.
Manufacturers who care not only for their consumer's satisfaction but also their safety only use premium-grade materials in building their top-of-the-line fireplaces. They take pride in knowing that they know their products are in demand because they provide high-quality products.
There has never been a better time to invest in a fireplace for your home. Along with special features and a wide variety of styles, modern bespoke fireplaces burn longer, hotter and cleaner. In fact, many of these come with a blowing system, improving heat circulation, making it more effective.