For more than 30 years Modus Fireplaces has been at the forefront of the modern fireplace industry creating bespoke fireplaces and supplying luxury, designer fireplaces to some of the UK's most prestigious homes and hotels, as well as collaborating with world-renowned architects and designers. Our overriding ethos is that a fireplace should not be viewed simply as a "fireplace" but as a year-round piece of beautiful, designer, sculpted furniture providing maximum impact and a cosy, relaxing ambiance.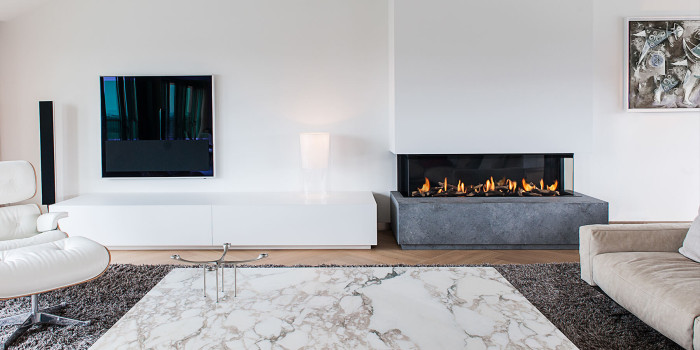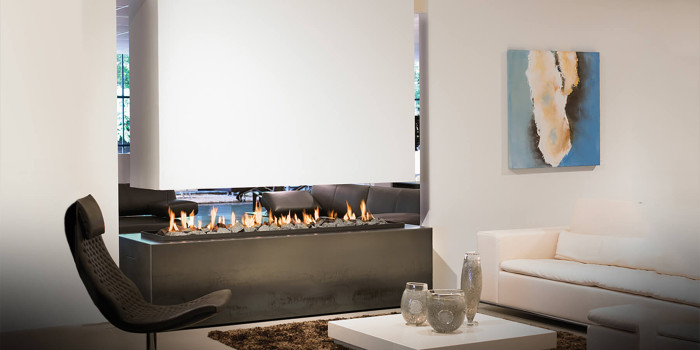 Partnering with some of Europe's leading manufacturers we are able to offer our discerning clients an unsurpassed collection of modern fireplaces, hand-crafted and engineered, that can be completely customised to the client's interior. We also have the in-house expertise to create completely bespoke fireplaces affording interior designers, architects, and clients alike to create their own "fingerprint" designs. From colour, finish, materials, and dimensions, we work closely with all parties to turn design concepts into reality. Striving to not only deliver the perfect end product but with a holistic design-to-installation service, we are able to ensure a smooth, efficient, and well-managed project.
Based out of a London design studio, we work all over the country and believe that the best results are achieved through working with clients and designers directly on-site, managing our own projects, and working closely with contractors throughout. We also undertake projects abroad and have completed prestigious projects in the UAE, Africa, and beyond.