With buying a new fireplace, we understand that you want to make sure you're making the right investment.
In our many years of designing, crafting and installing luxury fireplaces in the UK, we often encounter the questions on this page.
We have done our best to answer them below.
If your question hasn't been answered, please click through to our Contact page to ask and we shall get back to you as soon as we can!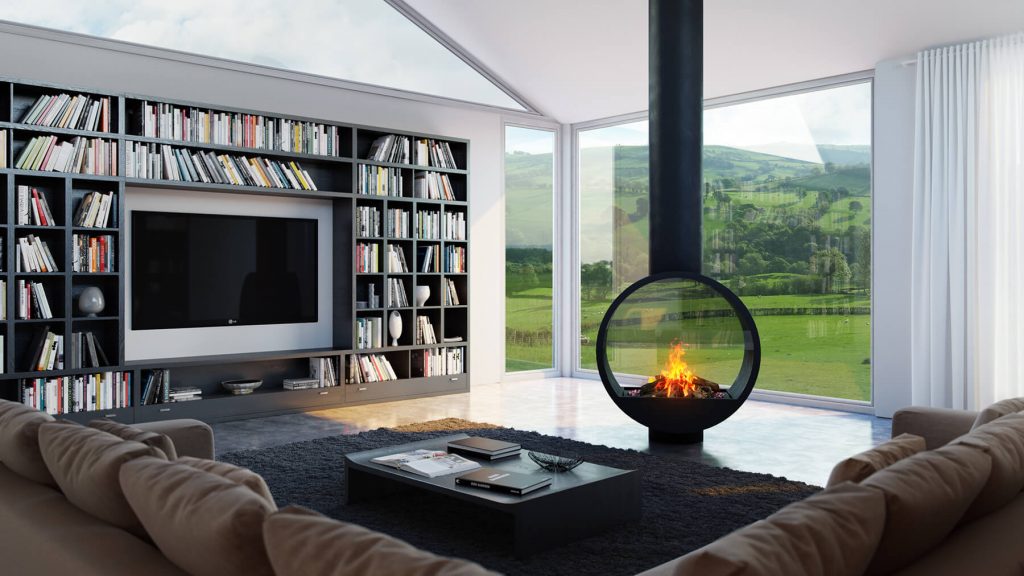 How much do your fireplaces cost?
It depends on the fireplace model, fireplace type (open fire/enclosed), fuel type (gas or wood) but the cost generally starts from £6,500+.
Once you have spoken to a Design Consultant we can better understand your specific design requirements, site situation and provide a more informed idea on price.
Take a look at our Pricing page for more detail.
Contact us today to get discussions started!
Are your fireplaces bespoke?
We have been creating bespoke fireplaces for many years. Most of our fireplaces are custom made and made to order.
We offer a complete bespoke fireplace design service if you have your own design ideas but we can also adapt or tailor-make elements of existing models to suit individual situation and styles.
Customisation Examples:
Dimensions
Colour
Finish
Materials

Do you install the fireplaces as well as supply fireplaces?

Generally, we install all our fireplaces.

However, there are some exceptions where we can supply only.

Are your fireplaces decorative or do they produce heat?

Our overriding ethos is to focus on producing beautiful, well-engineered bespoke fireplaces.

The majority of our fireplaces are considered decorative open fires meaning that by their very nature they produce warm and cosy radiant heat but they would not be considered efficient sources of heat.

We do offer high-efficiency gas fireplaces that produce a very high heat output and are more efficient heat sources – they combine efficiency with cutting edge design.

Where in the United Kingdom do you work?

We are based from our design studio in London but we work all over the United Kingdom, servicing clients from all regions of the United Kingdom.

Do you undertake International projects?

We are in a position to deal with some international projects and have recently undertaken projects in UAE, Qatar and Africa.

Do you have a showroom?

We have 3 fireplaces in a furniture showroom in North London (FCI London) where we can meet you by appointment only.

We also offer face-to-face design consultations at the project site to provide the best advice and help make the most informative decisions – please note these are at a cost which is them redeemable aginst any order you then go on to make.

We have other installations in various public spaces where some fireplaces can be viewed. You can get in touch with us to find out where you can see our commercial work.

If you have any other questions that have not been answered above, please contact Modus Fireplaces and speak to a design consultant to see how we can design, create and install a fantastic modern luxury fireplace in your home.

Take a look at our fireplace collections, our ranges include: