At Modus Fireplaces we truly believe that bespoke fireplace design should mean exactly that.
Our in-house designers work closely with customers, architects and interior designers to develop bespoke fireplaces and concepts and ultimately bring imagination to reality.
Handcrafted to the highest standards of engineering, detail and manufacturing quality, it is this combined with our in-house design team that puts us in the unique position to provide our clients with fully customised, bespoke fireplaces created with the "finger print" and lifestyle of its owner.
Custom Made Bespoke Fireplaces
From its inception 30 years ago, we have always tried to be an industry leader providing designer fireplaces created to inspire and provide a year-round piece of luxury furniture as well as a source of cosy warmth.
With inspiration from Europe's leading designers, we continue to be the innovators in bespoke fireplace design.
From dimensions, colour, finish and materials we can create inspirational bespoke fireplaces where the only real limit is the imagination….
Our Bespoke Fireplace Designs & Installations
At Modus Fireplaces, we are dedicated to providing our clients with truly exceptional bespoke fireplaces tailored to our client's design specifications. We firmly believe in adding a touch of luxury to your home which is why we offer bespoke design services for installing modern fireplaces.
A fireplace is more than just its functionality, it can transform your space, be captivating and become the centrepiece of your space. We work with our clients to create a fireplace that is feasible and within your budget.
To do this, simply communicate your requirements with a face to face consultation at our London showroom. Our Design Consultant can work off your specifications and create a 3D visualisation of a bespoke fireplace fit for your home.
We want to ensure that we exceed your expectations.
Below you can find some of our recent designs that our existing clients have loved:
W-Hotel, Leicester Square
A custom-designed, bespoke fireplace which is proudly presiding at the W-Hotel, Leicester Square: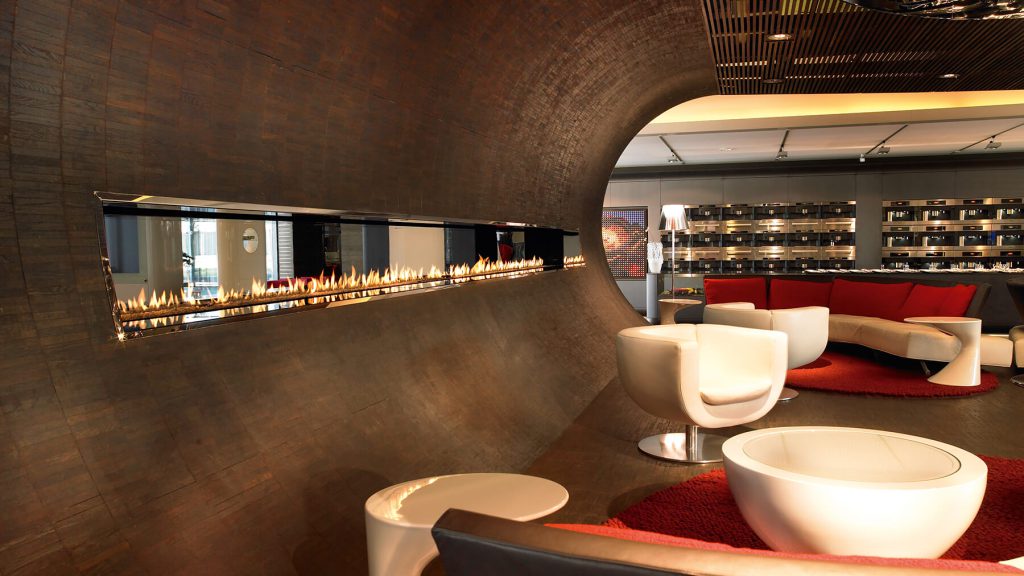 Custom built fireplace in residential home
This fireplace is showcased in a residential living space. It's nothing short of a breathtaking focal feature that would leave everyone in awe.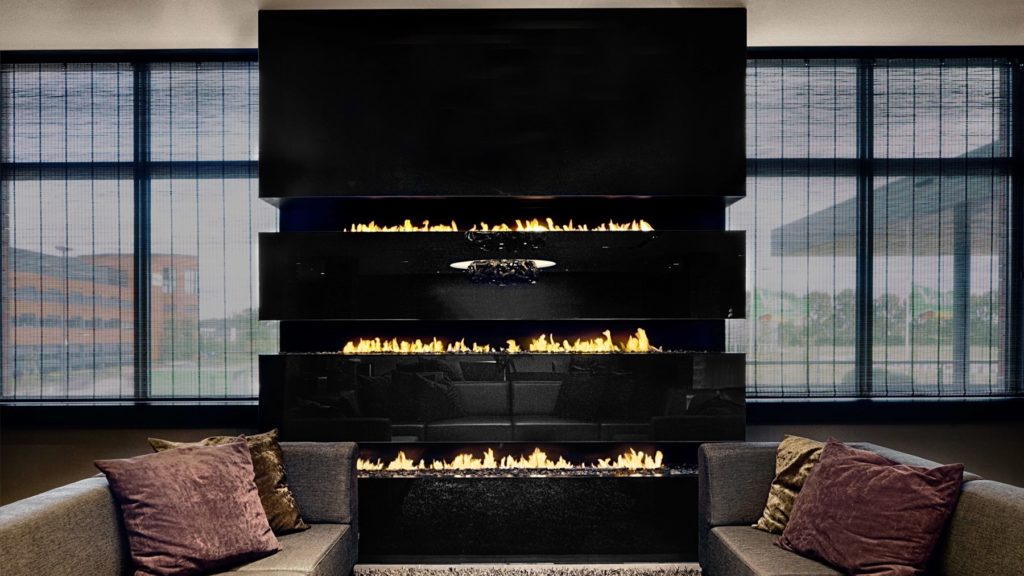 Rocket Shaped Custom Design
A contemporary modern fireplace, designed and manufactured to the design specifications of our client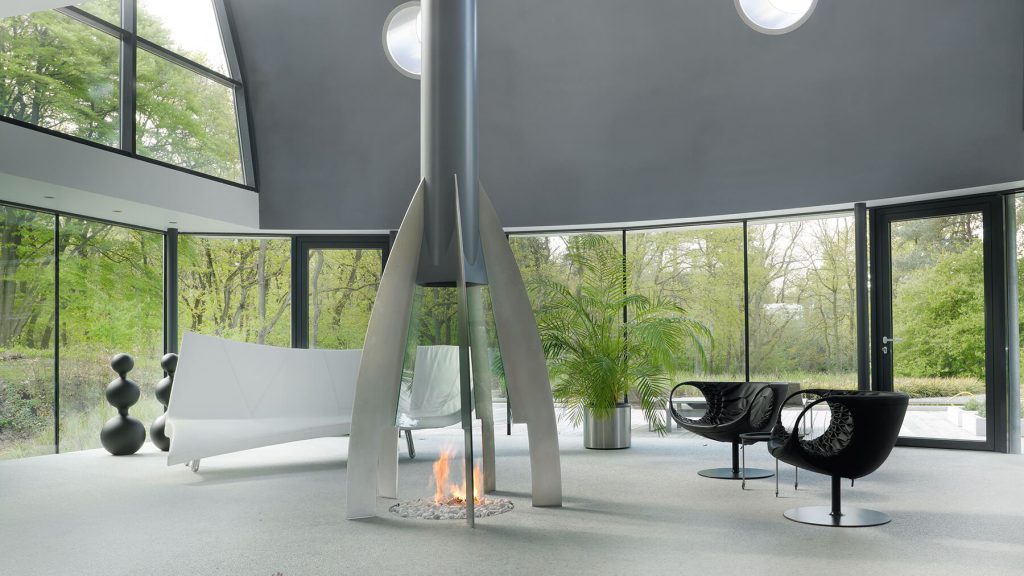 Want to discuss your future bespoke fireplace project?
Frequently Asked Bespoke Fireplace Questions
How long does it take to build a bespoke fireplace?

The time it will take to build a bespoke fireplace can vary depending on the specifications of each project. To discuss this further, contact us now and we can set up a consultation at our London showroom.
Can I customise the design of my bespoke fireplace?

Yes, you can. Our Design Consultants will be able to create a project based on the specifications of the fireplace you'd like for your space. We advise on a in-person meeting at our London showroom to discuss the project in detail and to ensure you're happy with the design.
Are your fireplaces bespoke?

We have been creating bespoke fireplaces for many years. Most of our fireplaces are custom-made and made to order.

We offer a complete bespoke fireplace design service if you have your own design ideas but we can also adapt or tailor-make elements of existing models to suit individual situations and styles.

Customisation Examples:
Dimensions
Colour
Finish
Materials
Do I need to have an existing fireplace to install a bespoke fireplace?
At Modus, we can swap out an existing fireplace and install a new one in its place.
How much does a bespoke fireplace cost?
The cost of a bespoke fireplace can vary depending on your budget, fireplace design, materials, finishes and our level of involvement. We offer a unique collection of fireplaces which start at £6,500 excl VAT.
Are you interested in exploring a Bespoke Fireplace Design?