6th November 2023
5 Best Outdoor Bespoke Fireplaces 2023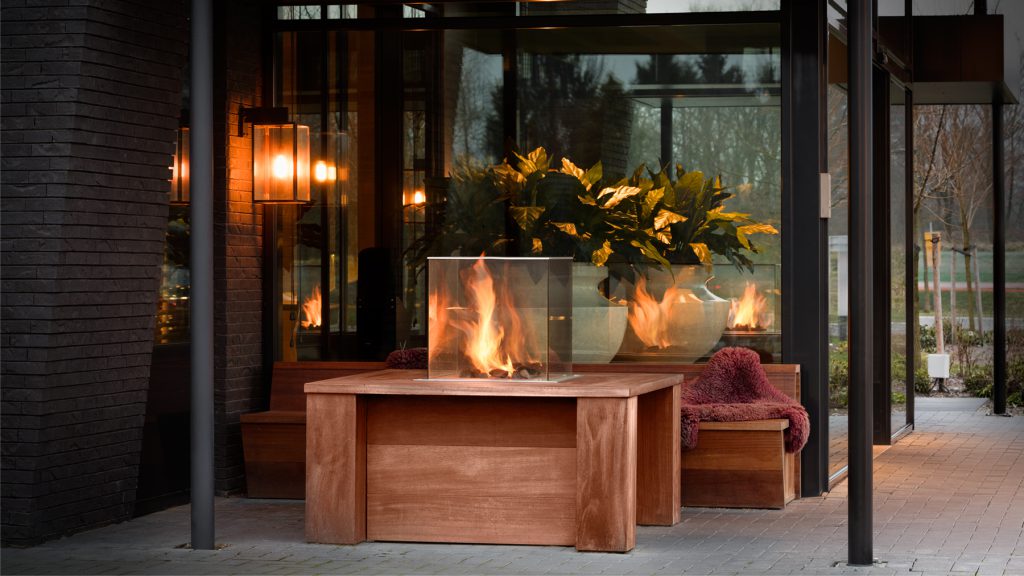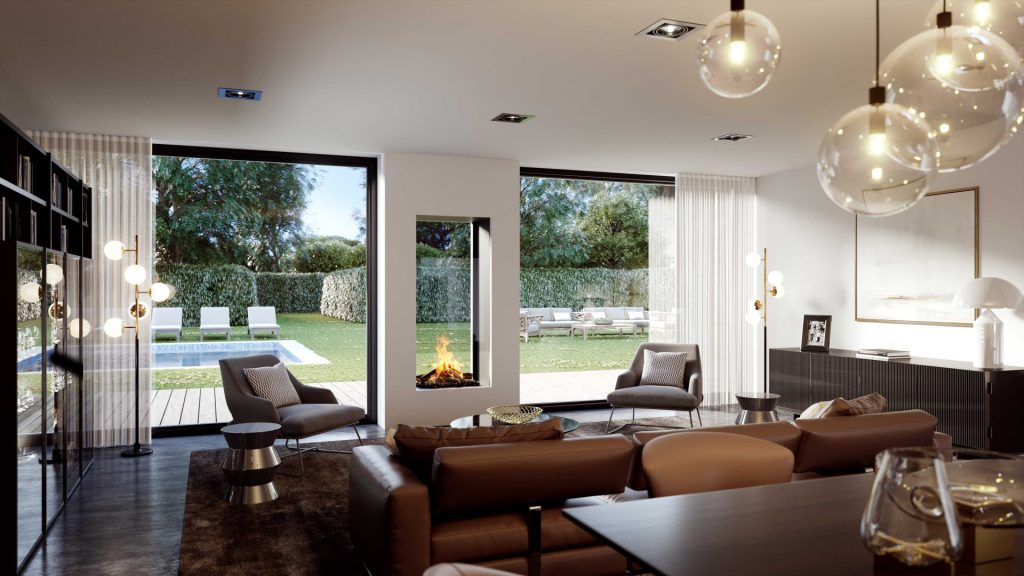 Upgrade the look of your outdoor space by adding a fireplace. Not only is it an additional focal point to the landscape, but also it lends a cosy, welcoming ambience, which is ideal for family or intimate gatherings.
Outdoor fireplaces can be used in other ways—from providing an atmosphere and warmth to an outdoor dining space, to adding a major flair to your patio to even acting as a major feature on its own.
Whatever the case may be, an outdoor gas fire is an eye-catching additional design feature. However, there are tons of options available on the market today. How do you pick the ideal one for your outdoor space?
Fortunately, we have compiled a list of our top 5 outdoor fireplaces that will be a major attraction to your home.
Best Double Sided Outdoor Fireplace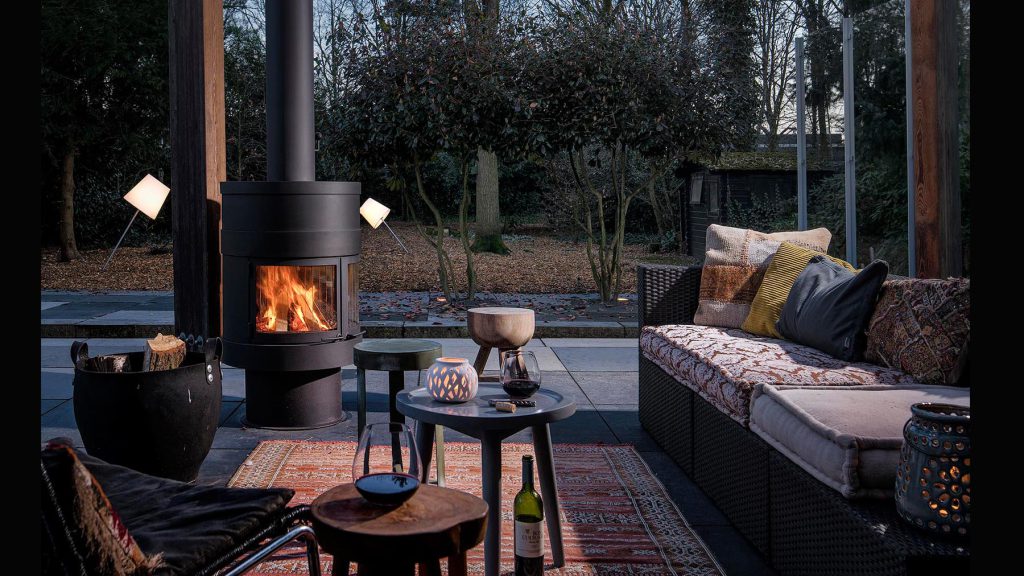 This modern outdoor fireplace provides a mesmerising view of the flames during the evening. It's easy to install and is available as a double-sided fireplace which allows you to see the flame from multiple angles.
Double-Sided Outdoor Fireplace Features:
Hinging glass fire doors
Cast iron radiating rear panel for extra heat
Different colours available upon request
Bespoke sizes available upon request
One of the main benefits of this fireplace is its heat range. Since your outdoor fireplace will be exposed to the changing climate conditions. Therefore, it's important to choose one that can easily adapt. Opt for an Outdoor gas fireplace that is perfect to heat up during the chillier nights and that creates an ambience during the summer.
Best Bespoke Outdoor Fireplace
This type of outdoor fireplace is one from our bespoke fireplace collection that is made from stainless steel with a stunning matt finish.
Bespoke Outdoor Fireplace Features:
Stainless steel, painted & corten steel finish
Removable ashpan
Hinging mesh spark guard
Custom made with bespoke sizes possible
Wood, Gas & Bioethanol fire types
This elegantly built-in fireplace could equally be supplied as a wood fire or as a gas fire. With wood, this design comes with a sliding mesh fireguard protection that allows the fire to safely do its charm and magic.
It's safe, cosy, and the perfect addition to relaxing outdoors with your loved ones!
Best Outdoor Gas Fireplace
This is an outdoor gas fireplace that adds great ambience and a cosy warmth to the chillier nights in the winter months of the year. This type of fireplace is extremely reliable as we champion quality over quantity 365 days a year.
Bear in mind that quality should always be of utmost importance to avoid any chilly delays. If you're looking for a stylish and bespoke fireplace design that is meant to produce an outstanding ambience, then this piece might be perfect for you.
Outdoor Gas Fireplace Features:
Fire table
Available as natural gas or bottle gas burner
Custom units available
Wood, Gas & Bioethanol fire types
It's a custom-designed gas fire with high-quality wind surround and glass safety that is flawlessly fitted right at the centre of the coffee table. It offers brilliant aesthetics while doing its job perfectly; it's the ideal way of making everybody feel comfortable.
What are you waiting for? Boost the style of your outdoor area with these stunning fireplace designs. Contact Modus Fireplaces today to speak to one of our design consultants.
How Much Does an Outdoor Fireplace Cost?
The cost of an Outdoor fireplace varies based on your budget, outdoor design, materials, finishes and our level of involvement. Each project we take on has its own challenges and there is no one size fits all design.
Every house is different and this is factored into the quotes we provide our customers. Our design consultants work with you to create the fireplace of your dreams with realistic prices of outdoor fireplaces starting from £6,500 excl VAT.