26th February 2020
New Partnership with FCI London

We are very proud to announce our new partnership with FCI London, one of the largest contemporary furniture showrooms in the UK, displaying the most exclusive quality pieces from the world's most exclusive quality designers.
Working alongside FCI we designed, manufactured and installed three beautiful, bespoke gas fireplaces to be placed in their newly expanded showroom. So you can now visit the showroom and see our fireplace designs in the flesh!
Here's a little preview of the fireplaces we have in the FCI London showroom.
1) Beautiful gas 2m linefire with curved bronze side panels, finished off with a stunning grey, concrete effect plaster.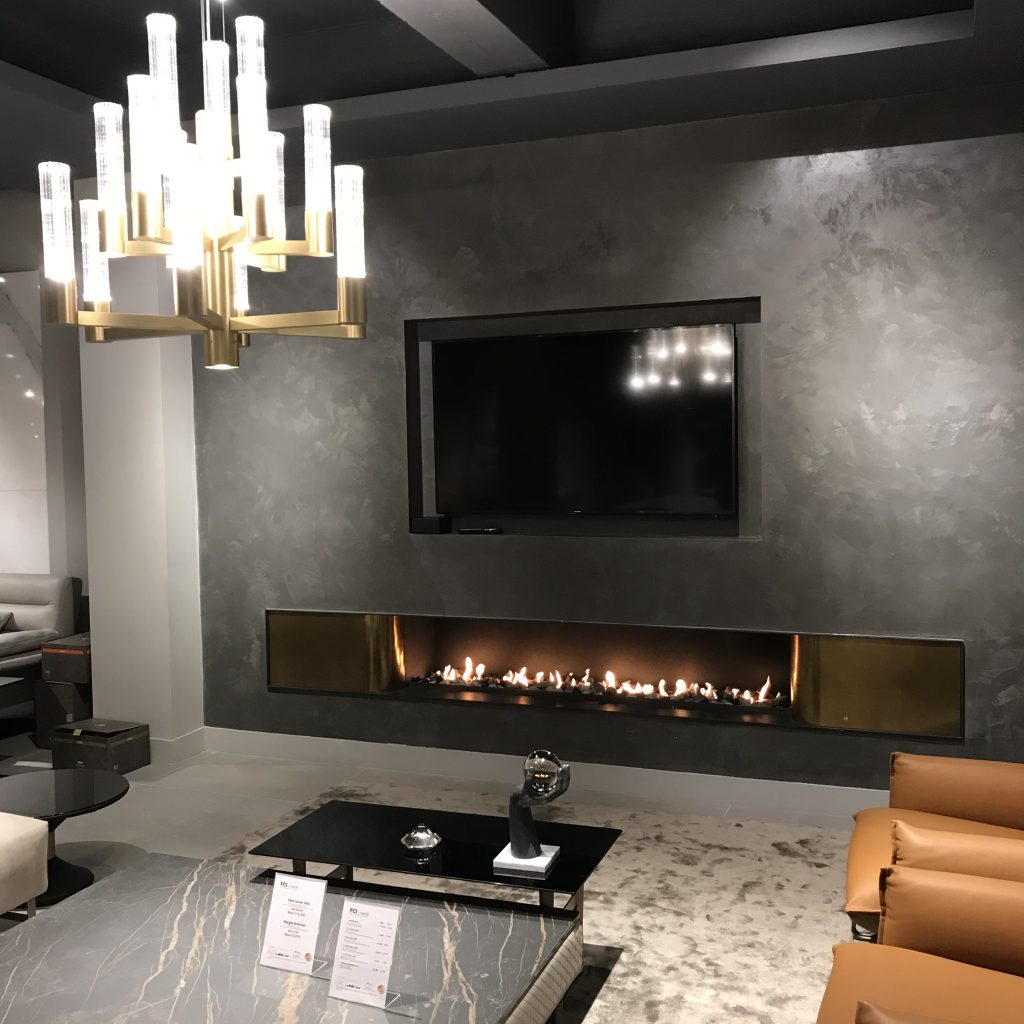 2) Stunning gas fireplace with bespoke blue steel panels and frame.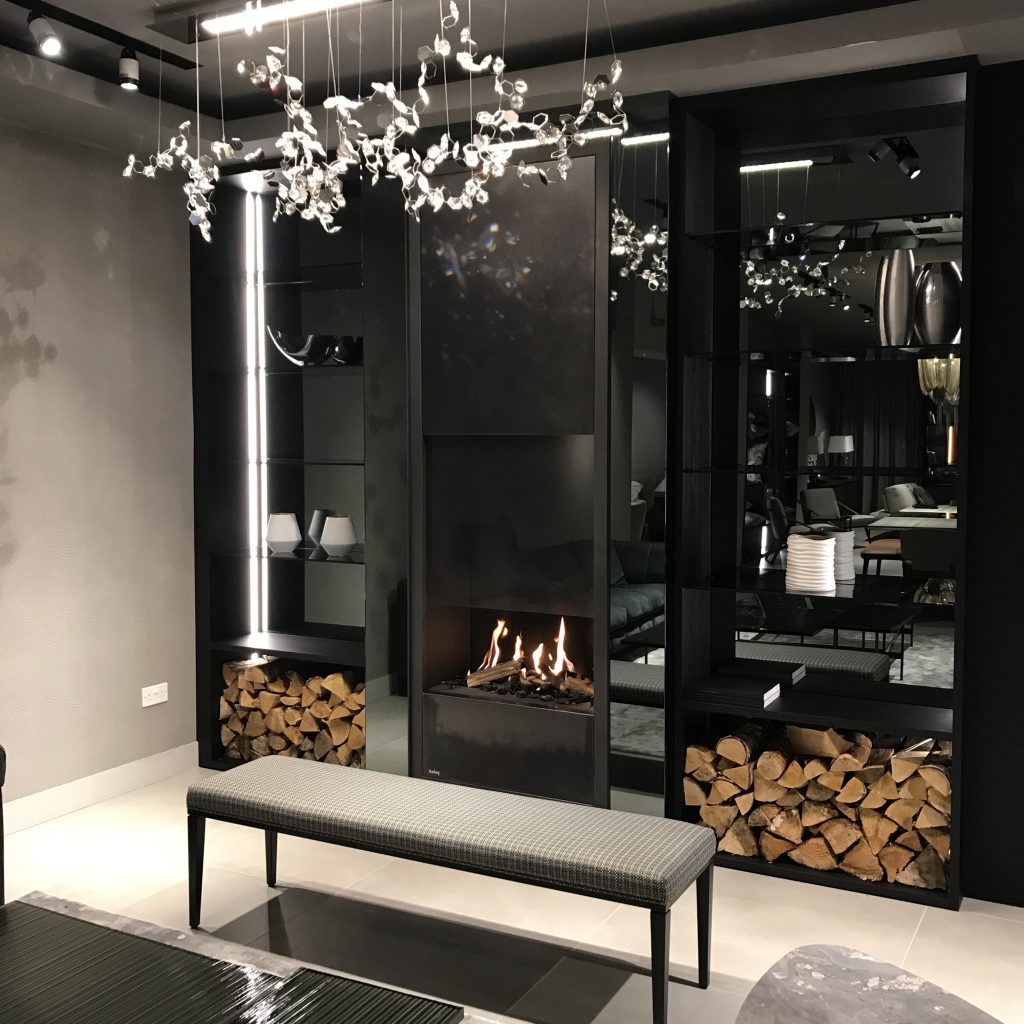 3) Three sided room divider, gas fireplace that has a sublime glass canopy.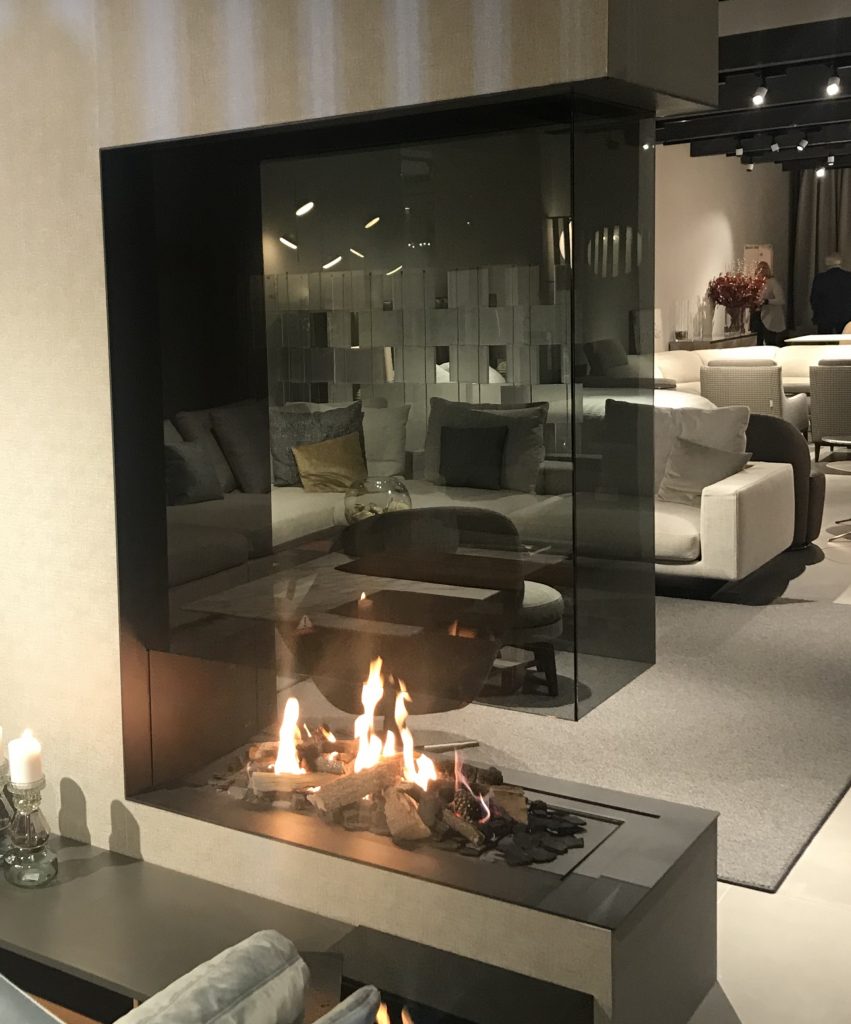 We can arrange to meet you at the showroom to show you how the fireplaces work and to discuss your own project requirements. Please contact us here to arrange a meeting.
Please note, you must book a meeting prior to your arrival if you want to meet us.
The address of the showroom is FCI London, Rays House, N.Circular Road, London, NW10 7XP.
Find out more about our partner by following the following link: https://www.fcilondon.co.uk/
Get in touch with us today to get conversations started on a luxury modern fireplace for your home.