27th June 2017
The Best Minimalist Fireplaces To Choose From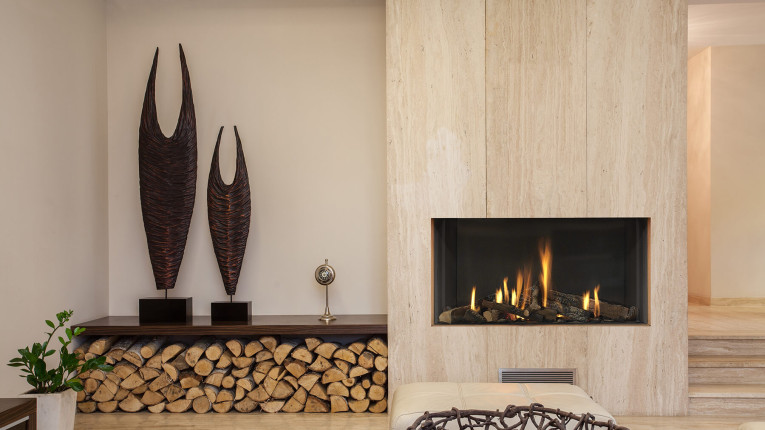 If you're looking for fireplace designs that does not only look great, but is also of high quality, then let these contemporary and minimalist designed fireplaces inspire your next home renovation. These design pieces allows your family and friends to feel warm and comfy whilst looking like a piece of modern art.
Here are some modern gas fires for you to choose from: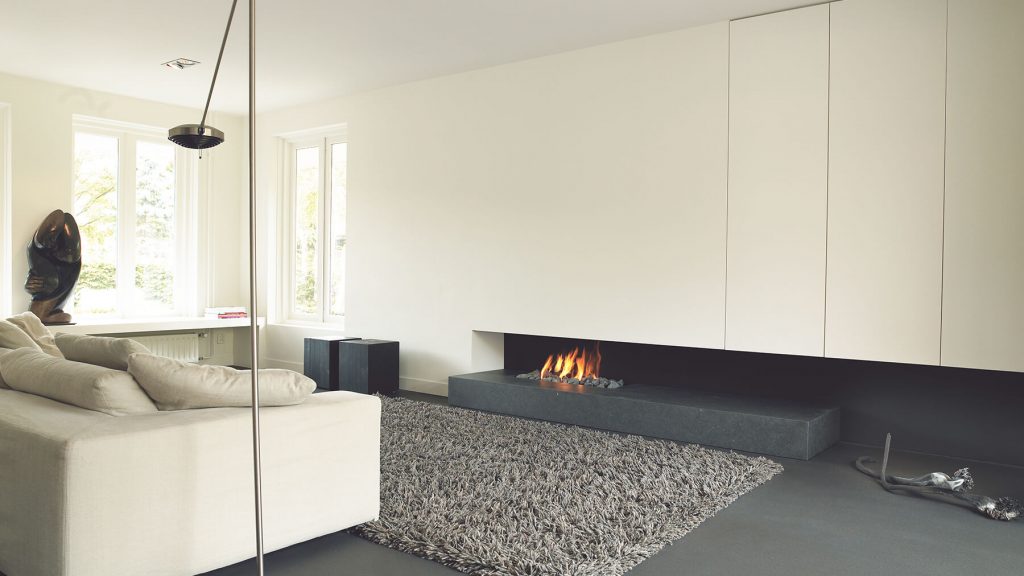 The multi-functional design
The fireplace itself was built-in to the unit so as to look as if its part of the entire wall. The owners of this posh home also incorporated a multi-functional storage unit alongside the hidden media section. Because of its colour contrast to the rest of the area, this low-level hearth adds a unique dimension and feature to this stunning living room.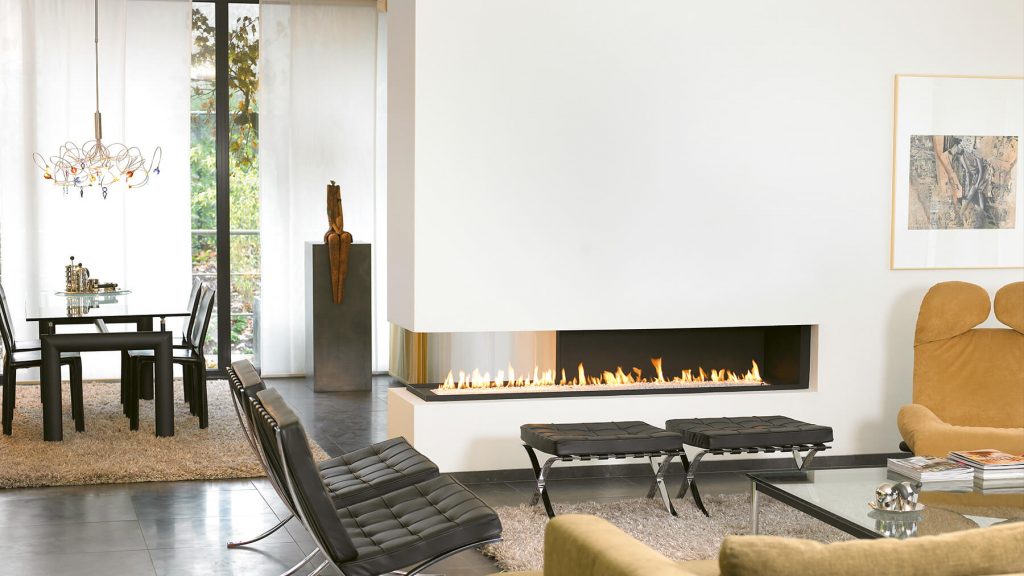 Efficient space divider
This contemporary gas fire can actually be viewed from all three sides of the room. The dazzling flames also create a pleasing ambience, without being too overpowering. A three-sided line-fire like this one is the perfect way of dividing up space whilst incorporating an exquisite design feature.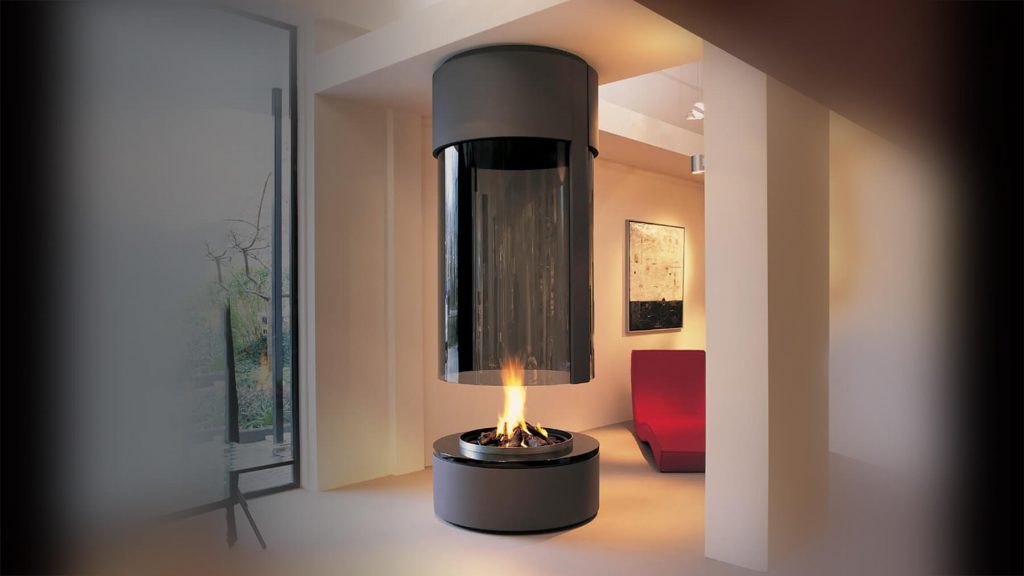 The suspended gas fire
This elegant fireplace allows the room to have a luxury vibe. The sturdy curved glass and similarly curved canopy is suspended from the ceiling, rendering an all-round vision to the gorgeous flames. This modern gas fire also provides a cosy warmth to the whole area, while being a sensational centre-point. The piece allows the light exuded by the fire to easily flow all through the room.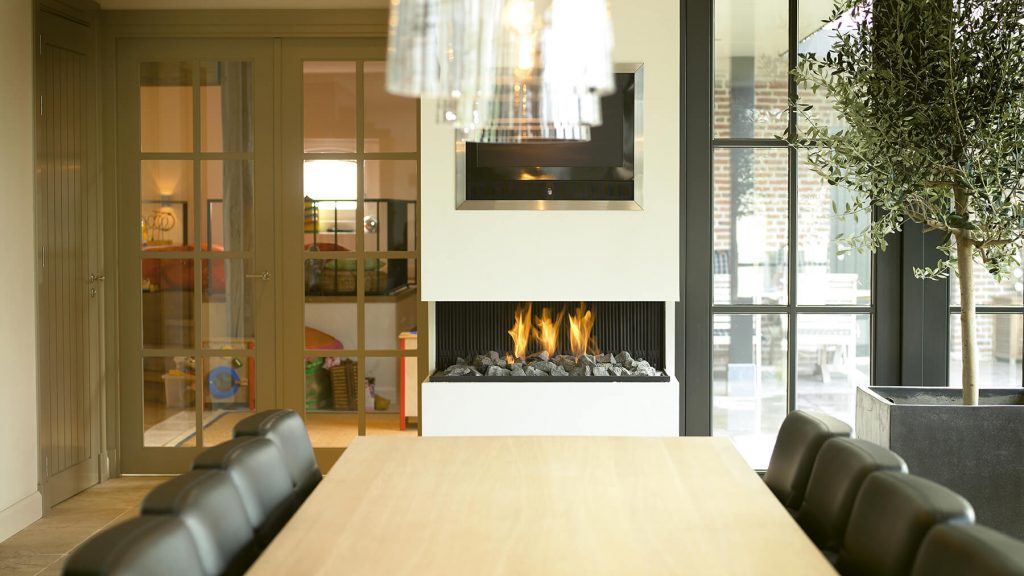 Focal feature for the dining area
A modern gas fire like this one can complete the whole look of just about any room, but most especially when integrated in the dining area. The design allows the flames to be viewed from all three sides as well. You also have the choice of acquiring this piece as either gas or wood fire; either way, this particular design can easily blend in your home scheme.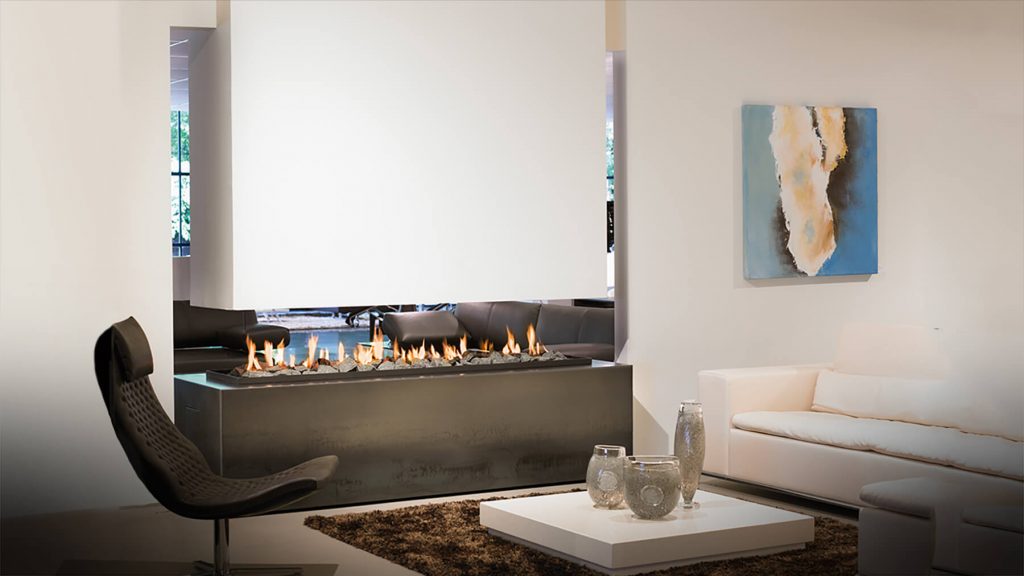 The suspended line-fire
Here's a classic colour combination that's entirely minimalist. A suspended line-fire like this represents luxury fireplace at its finest. With a simple push of a button, the fire will be ignited revealing its gorgeous flames. Its floating canopy allows the open flames to be viewed from all aspects too; it's definitely a fantastic design to integrate into a large open space, creating a stunning focal feature to your home.
Let your personality shine through! Opt for these gorgeous fireplaces.