1st October 2020
The Top 5 Minimalist Designed Wall Fireplaces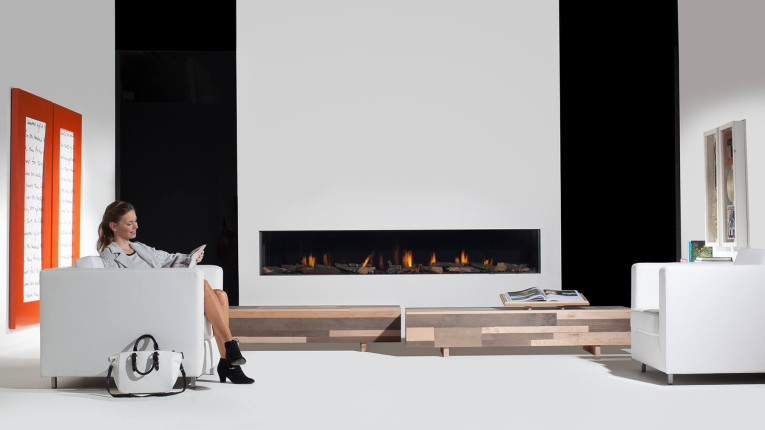 Finding that perfect fireplace design to flawlessly fit your modern home can take up a lot of work and effort, especially if you seek something with very minimal details but would still stand out.
Browse through our wide variety of minimalist designed fireplace and discover the piece that would suit you best!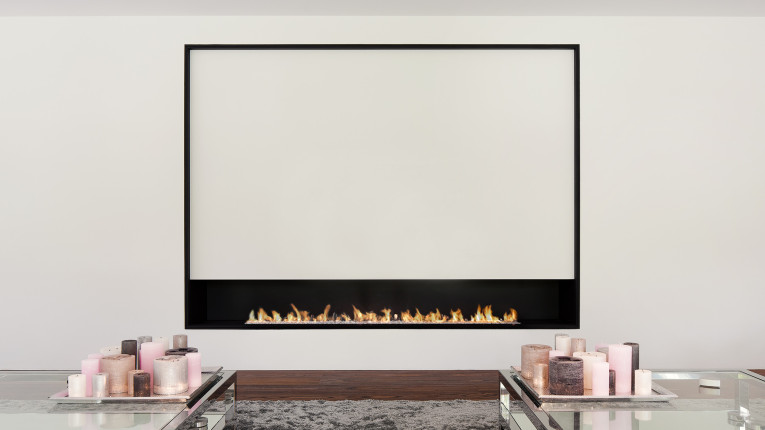 Elegantly Simple Fireplace
This fabulously modern fireplace design works best in homes with flawless white scheme, as well as in properties with monochrome theme. The dancing flames also serve as the perfect focal feature to this home. This design is combined with a line burner that is available in numerous size options to achieve the style you truly want.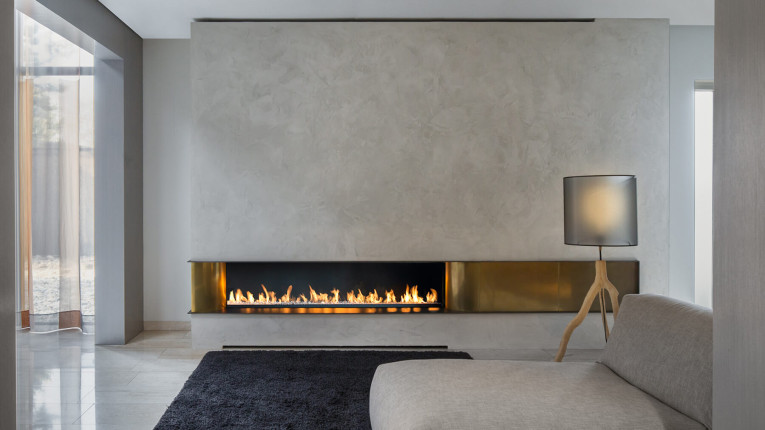 The Copper Designed Fireplace
Though this particular fireplace doesn't have the usual black and white motif, it certainly offers that simple yet ultra-sophisticated appeal. With only one flame burner, the flames emitted by this fireplace can accurately produce a dramatic atmosphere to the entire area.
The deluxe brass side panels offer a modern-day aesthetic, along with its fully remote-controlled flame levels.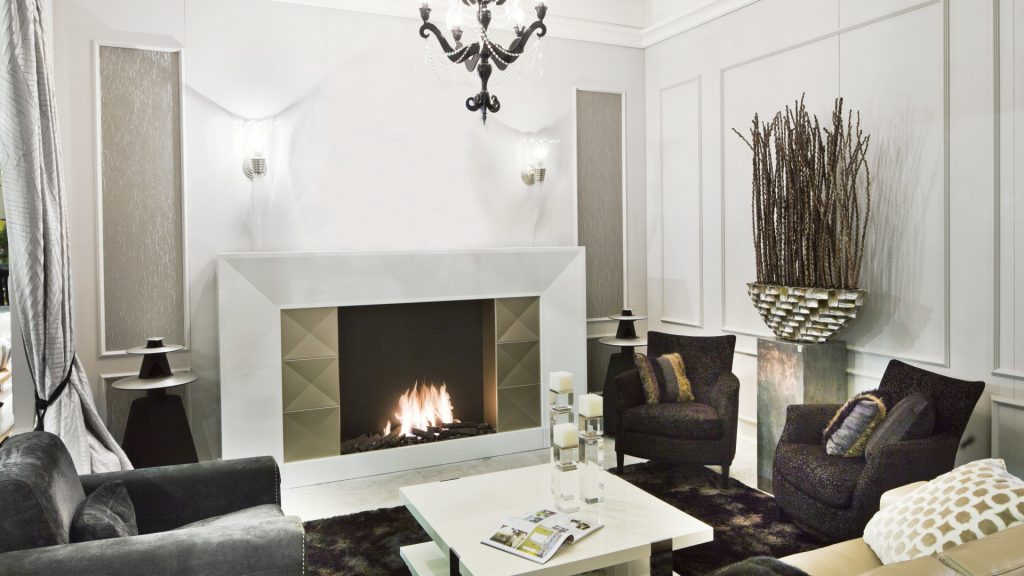 White and Gold Combo Fireplace
This fireplace design may have a unique style and texture, yet it does not overpower the whole look of this chic living space. Instead, it offers a seamless fusion of traditional and contemporary style. Its outstanding side panels with the concave details generates a sense of subtle luxury to the room.
This piece was also designed to incorporate a bio-ethanol burner, but it could also be altered to other kinds of burner upon client's request.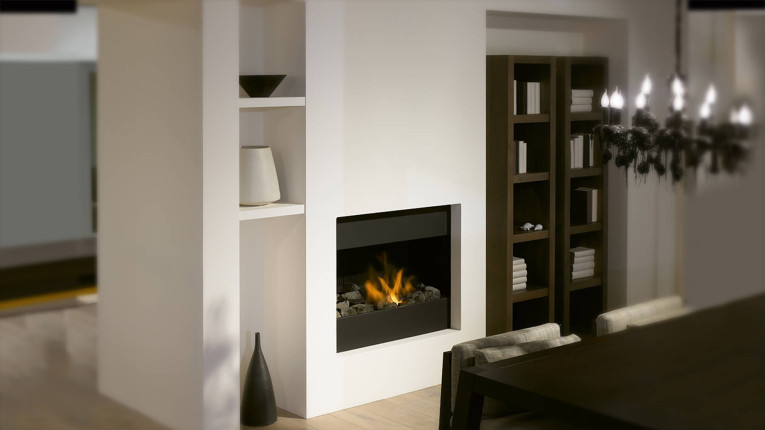 Monochrome Fit Fireplace
This contemporary hole in the wall fireplace serves as a stylish partition to this home. This specific design is ideal for properties with existing chimney breast, or even as a new set up. The matte finish of this monochrome piece (could be changed to different finishes and colours) would look impeccable to any kind of home setting as it gives an extra allure to the whole area.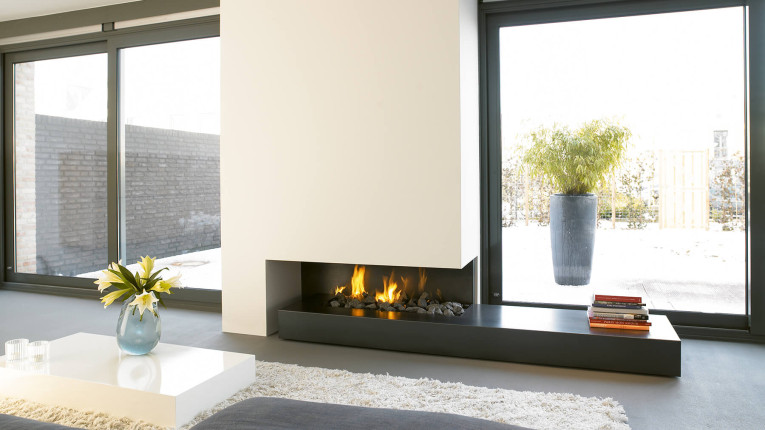 L-shaped Fireplace
Let your fireplace be as unique as you are. This specific design was shaped by utilising diverse materials to attain a very exceptional and fresh look for indoor fireplace. It's also an entirely comfortable place to read a book and relax after a long day. The shape and size of the base, as well as the upper piece (the chimney breast), can all be personalised to the preference of our clients.
Be inspired with these uniquely designed contemporary fireplaces that could definitely be modified to fit your minimalist home scheme!