18th May 2017
Luxury Fireplaces To Complete Your Home Scheme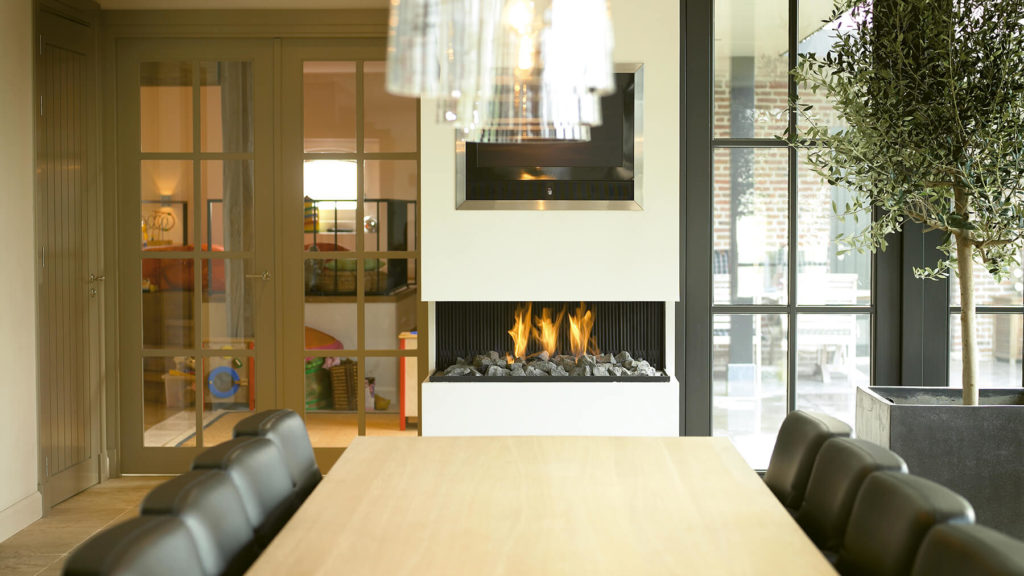 Nowadays, there are already quite a lot of home centrepieces to choose from. But still, nothing can compare to the beauty, luxury, and high functionality that only quality fireplaces can offer.
From the luxuriant designs and comfy warmth they emit; this functional and stylish unit is truly a work of masterpiece. You can always opt for the traditional designs, but why not try out something new and go for modern layouts instead.If you want your property to have the best focal point, browse through some of our luxury fireplace designs that will definitely complete the overall look of your home scheme!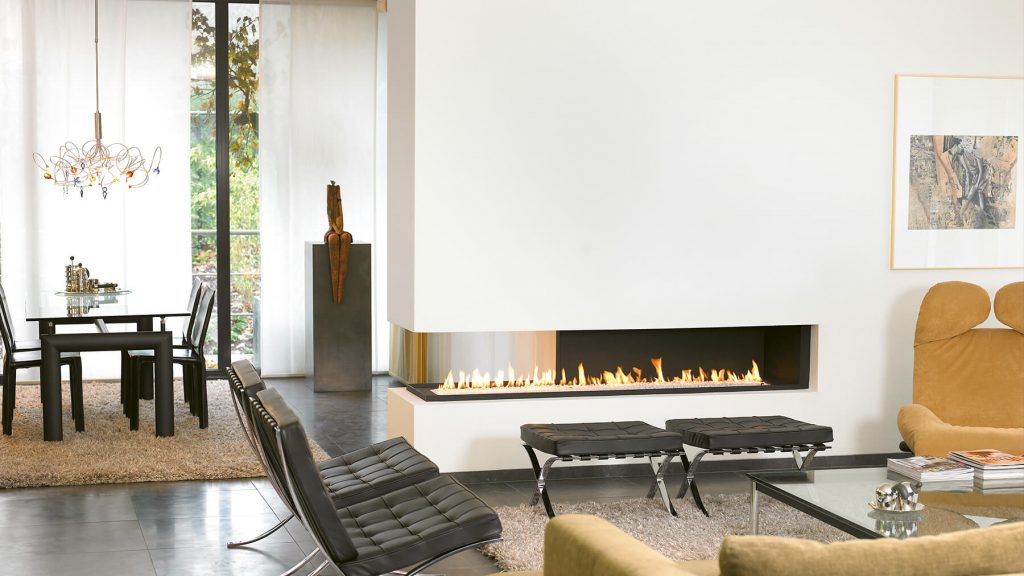 The Minimal Piece
This modern designed gas fire can easily be viewed from all three sides of this stunning space. The gorgeous flames also creates a relaxing ambiance, without being too overwhelming. A three sided line-fire like this one is an effortless way of stylishly dividing up a room, whilst integrating a striking design feature.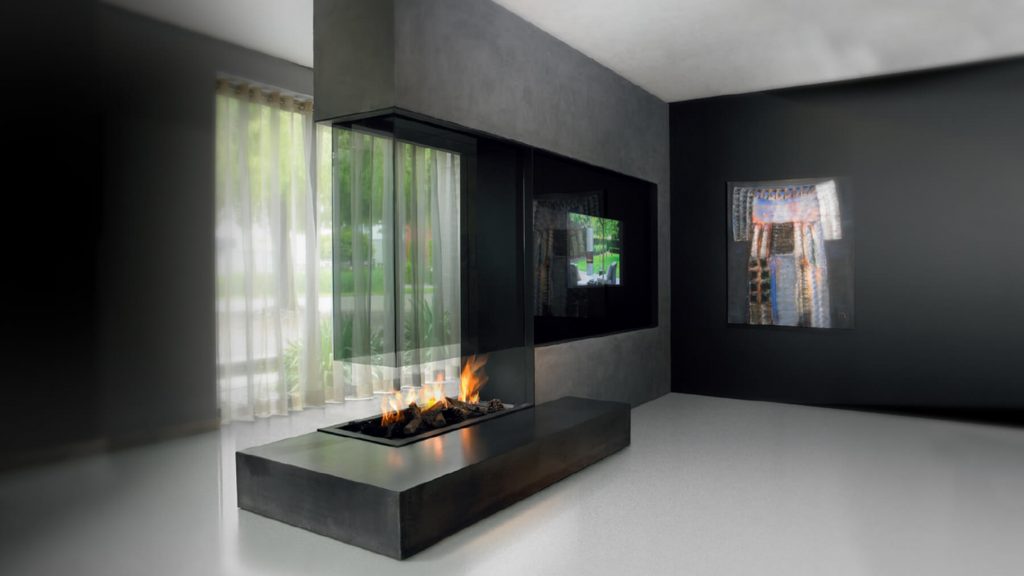 Go For a Dark Tone
This sensational fireplace serves as an extension of a separating wall. The length and size of the sturdy glass enables maximum transparency that allows light to easily flow in between different areas.
Being placed on a corner also means that the beautiful flames are open from all angles. The base section of this specific design is made from high quality blue steel. Blue steel is an untreated steel that has outstanding depth of detail. It could also be altered using different materials to attain a custom-made look.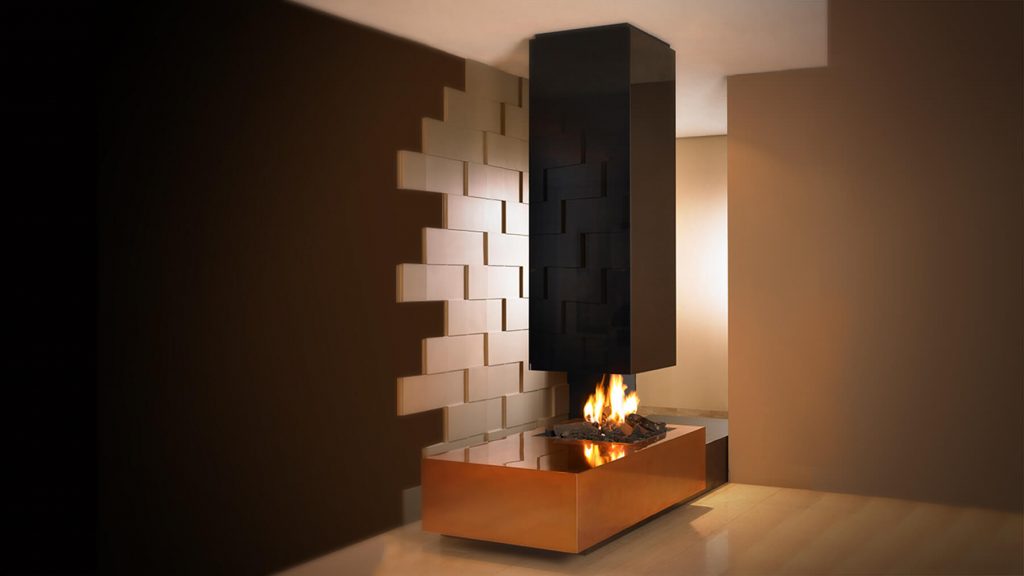 The Expensive Look
A suspended fireplace such as this has a streamlined vibe, with a seamlessly unique glass canopy that seems to be floating in the air. The suspended canopy definitely makes a striking focal feature to the area, particularly when matched with an extraordinary-looking base section made up of brass. This adds a certain glamour and expensive look to the design. The base materials, as well as the colour of the glass can be modified to perfectly suit the client's preference.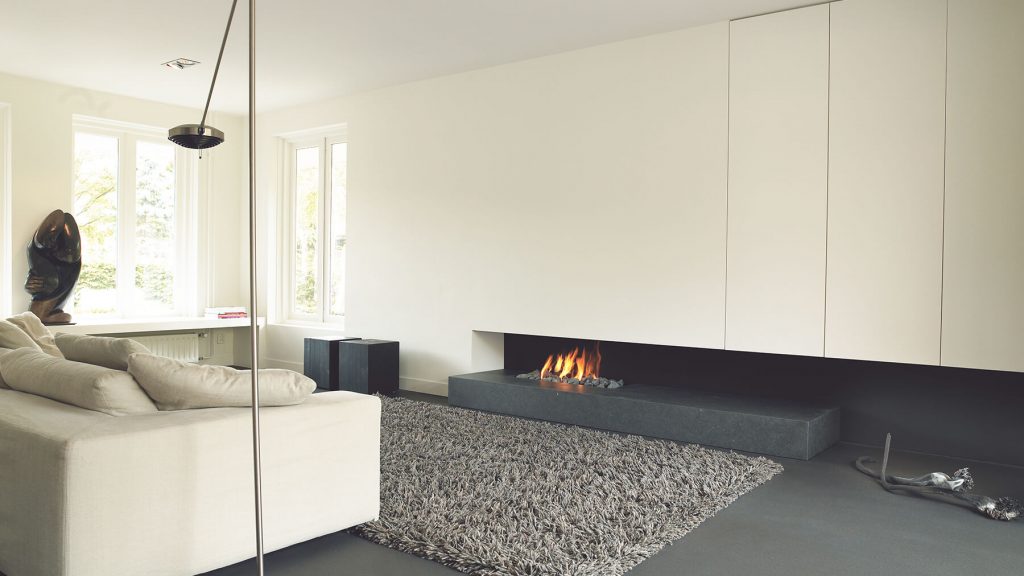 The Multi-functional Piece
The fireplace itself was built-in to the wall unit, so it would look as if it was a part of the entire wall. The owners of this classy and minimalistic home also integrated a multi-functional storage space alongside the concealed media section. The colour contrast of the fireplace to the rest of the room adds a unique attribute and feature to this already stylish living room.

Bring It Outdoors
This particular fireplace unit is a contemporary hole in the wall design that can be obtained in both natural gas, as well as bottled gas (depending on the customer's request). It's also a glass-enclosed gas fire, which basically means it has an especially high heat output, providing heat and warmth to the entire outdoor patio. The unique materials used to make this exquisite unit also delivers an impressive overall design.
Say goodbye to the boring fireplace designs and say hello to these luxurious fireplaces! Contact Modus today to add a fireplace to you home.