21st April 2017
Our Best Bespoke Fireplace Designs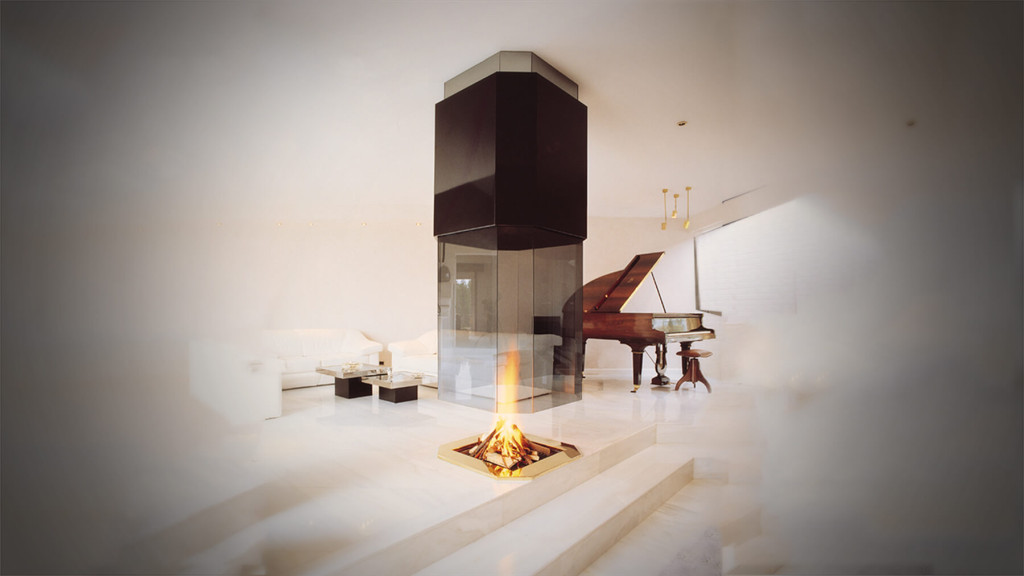 Bless your home with the comforting warmth and stunning design pieces by obtaining luxurious bespoke fireplaces!
Here are some stunning ideas that will surely fit your home scheme. From chic and simple to ultra-modern, these fireplace designs will leave you wanting to get your own in an instant.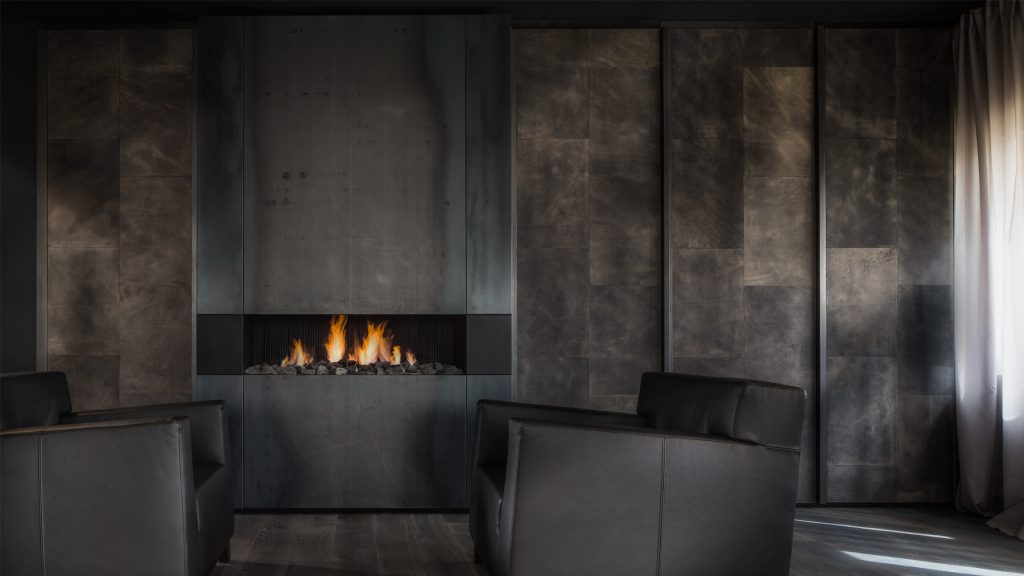 Dark Splendour
This elegantly dark fireplace seems to blend in with the wall backdrop in this striking living room. The floor-to-ceiling design adds height to the whole room, while the dark frame draws the eye upward. Additionally, the unusual bend of material offers a remarkable depth to the finish and gives this piece a luxurious, modern feel.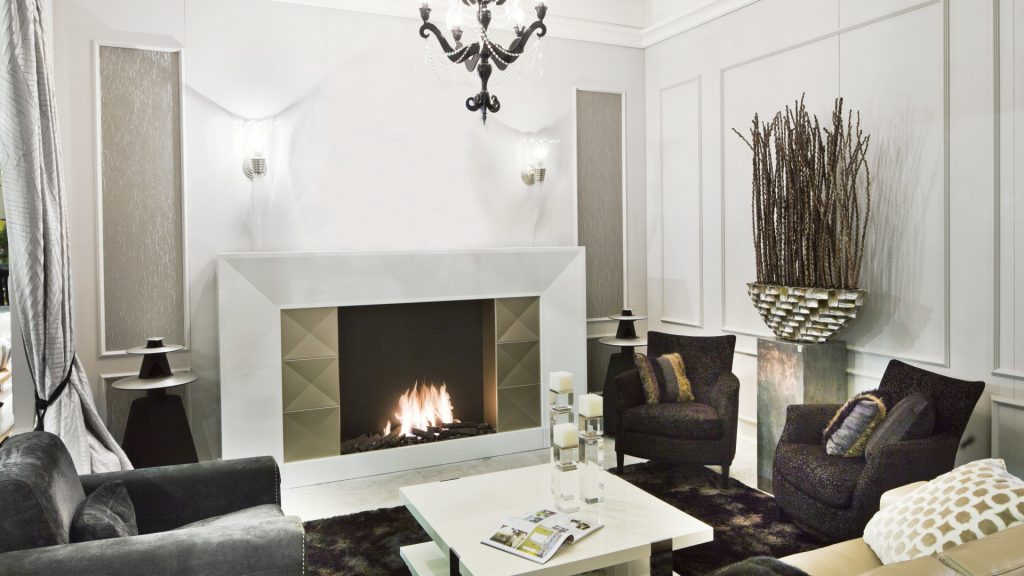 The Glamour
Nothing is more astonishing than a fireplace with a metallic gold finish. Combine it with some plush furnishings and you'll surely have a space fit for royalty. This specific design was incorporated with a bio-ethanol burner, though it can also be altered to either wood or gas fire, depending upon the client's request.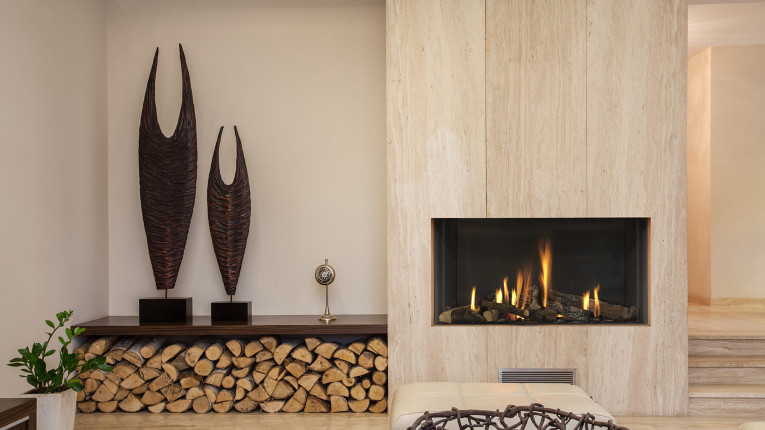 Rustic Warmth
If you want to go for a wood-burning fireplace, consider putting up a space solely meant for the firewood. This particular piece definitely stands out as the star of the room with its sleek materials and wood panellings, which gives it a rustic yet contemporary aesthetic.
It also has a high heat output as it is an enclosed fireplace with clean cut lines, making it ideal for minimalist house theme.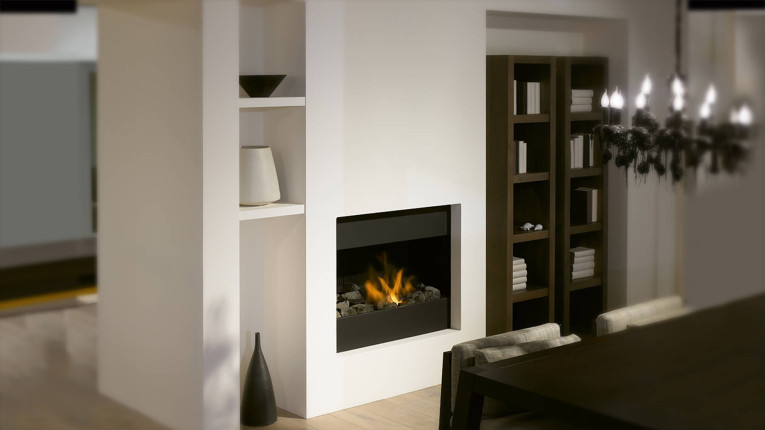 Fireplace & Divider
Opt for a fireplace that could also serve as a natural divide between the kitchen and the living area, just like what the owners of this home did to their place. The black & white matt finish is also the perfect colour balance for both modern and traditional spaces as it gives a calming vibe.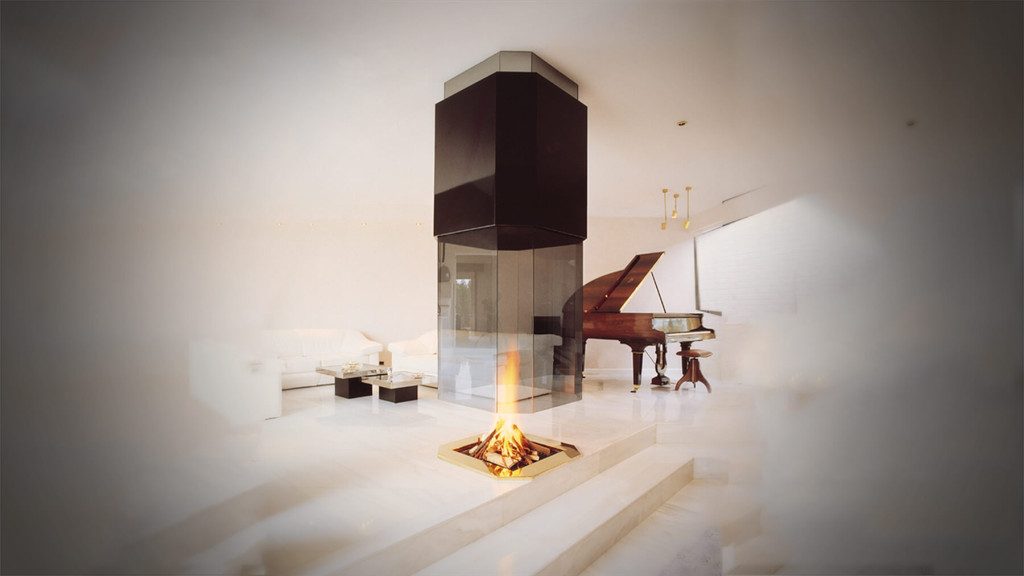 Stunning Centrepiece
The space planning for this ultra-modish living room focuses around the outstanding fireplace.
From its heat-resistant glass that provides a visual clarity of the fireplace from different angles, up to the ceiling hung canopy, this piece definitely looks like a sculptural work of art. Just like other bespoke pieces, this one could be altered in any shapes that you want, though this particular design is just incredibly stylish.
What are you waiting for? Plan out the design you want and transform your home from dull and boring to luxuriously glamorous!
Be inspired by these stunning bespoke fireplaces and let it enhance the look of your home.