25th February 2020
Introducing Bioethanol Fireplaces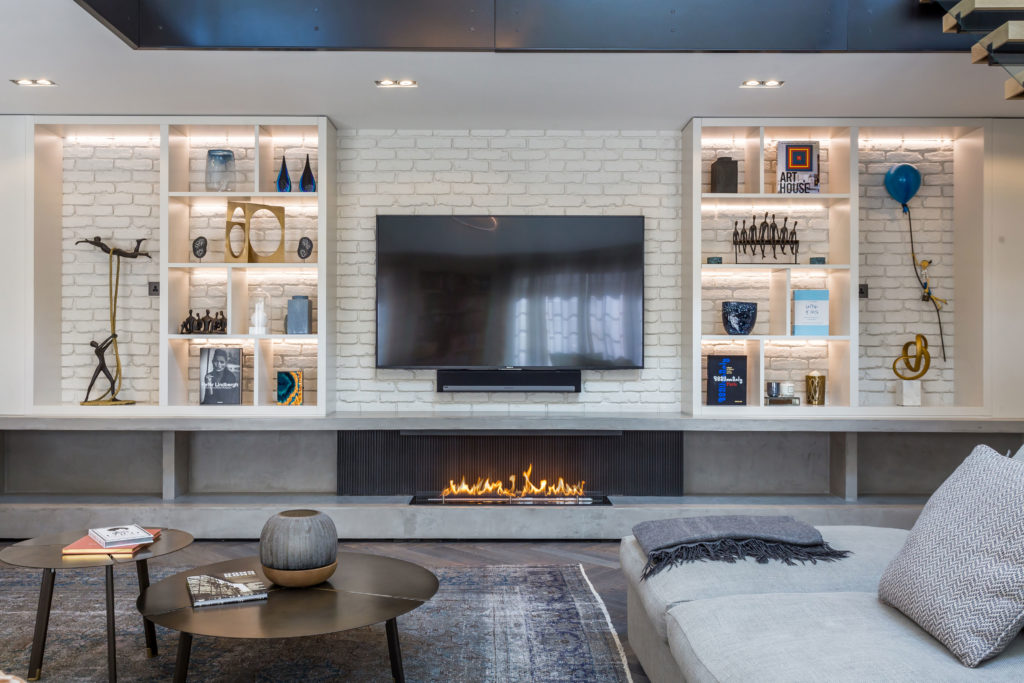 Bioethanol fireplaces are becoming more and more popular due to the ease of installation and the sleek and modern look it produces. Read on as we invite you into the world of bioethanol fireplaces and answer all the questions you may have about them.
Benefits of Bioethanol
The biggest benefit of bioethanol fireplaces is that there is no requirement for a flue or chimney so they can be placed in any room of any project with ease. This makes them especially relevant for apartments and properties with no gas supply.
With gas and wood fires, a lot of building preparation work is needed for the flue/chimney, as well as possible re-routing of the gas supply. Bioethanol fireplaces automatically cut out the need for this work making the installation much easier and quicker. All you need is an electrical power supply.
With these flueless fireplaces, you will see a ribbon of flame with no flame bed decorations so the look is very contemporary, sleek and modern. The bioethanol burners can be fitted into a variety of different designs making this an extremely flexible option.
Most burners work by remote control or even via your smartphone and some of the top-spec burners can be integrated into your smart home system.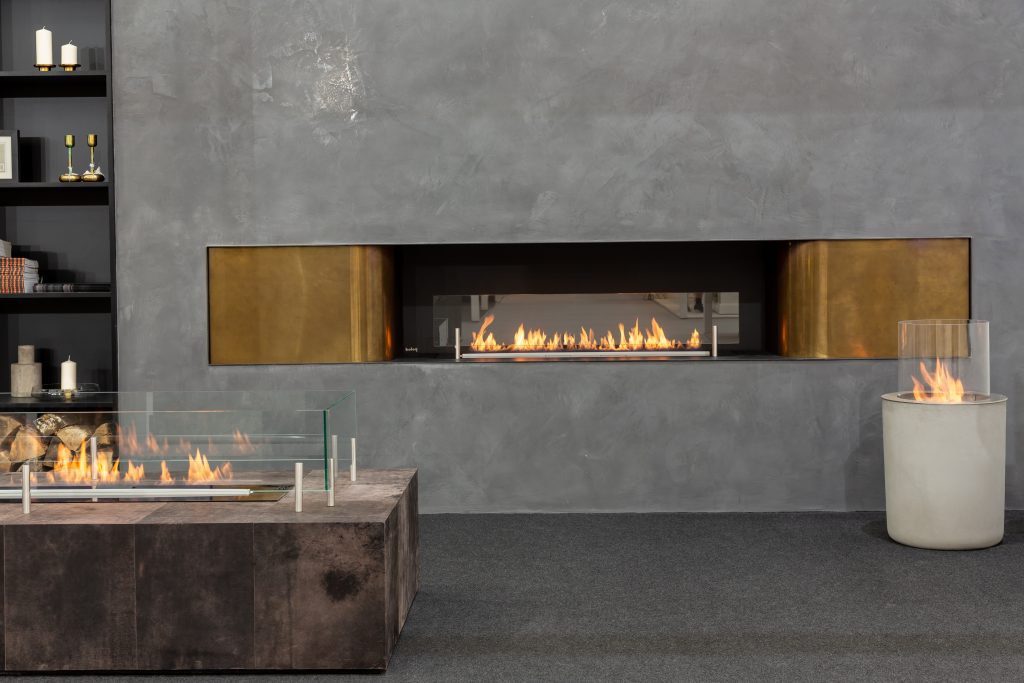 What is a Bioethanol Fireplace?
There are a wide variety of bioethanol fires on the market with varying quality. They all use liquid ethanol fuel that you have to refill when it is running low. Our bioethanol fireplaces use a fully electronic burner, giving you the best level of safety in the bioethanol market.
Bioethanol of plant origin is a fully renewable and green source of energy. While burning, it does not produce any smoke or ash and the emission of carbon dioxide is insignificant. Also, no other carcinogenic substances are produced during the burning process, as opposed to other types of fireplaces.
The fuel comes in plastic bottles which can be stored at home out direct sunlight and away from heat sources.
The fireplace will let you know when the fuel is running low, and we will provide you with an automatic refill pump as standard. The specially designed pump communicates with the device, delivering the necessary amount of fuel.
There are different levels of burners available, with different burn times. It typically ranges from 5-12 hours. There is an option too have an XL fuel tank which vastly increasing the burn time to 17-42 hours.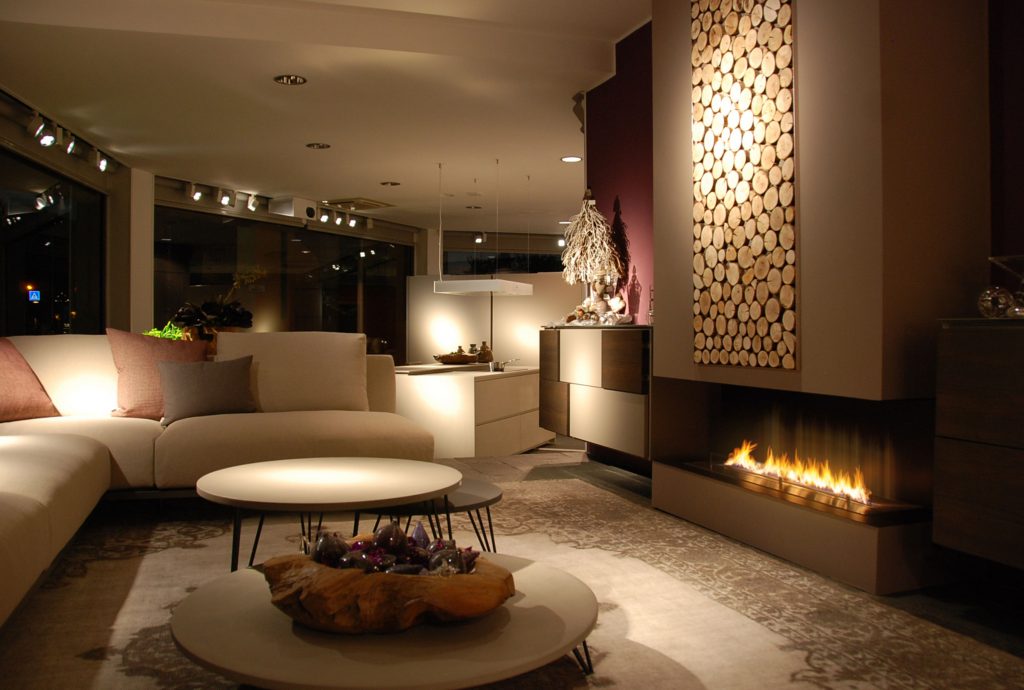 Considerations
Some things to consider with a bioethanol fireplace:
You have to make sure that you are getting the right-sized burner for your room. Each one should come with a minimum room size in cubic metres. There may be a need for ventilation around the fireplace or elsewhere in the room.

Inevitably there may be a slight odour emitted when it burns that some people can smell and others can't. This is something that cannot be avoided with a flueless fire of this nature.

As well as looking great, these fireplaces do give out a lot of heat so you have considered how you build around it and with which materials (non-combustible materials are recommended).

Want a TV above your bioethanol fireplace? We will provide recommendations to redirect the heat away from the bottom of the TV. At its simplest, we recommend the TV is recessed in the wall above.
Safety
There have been some safety concerns around the cheaper and lower quality bioethanol burners. Particularly around the manually operated ones where you pour in the liquid fuel. Therefore we would recommend buying the electronic burners that burn the vapour of the fuel, not the fuel itself. The burners that we sell have multiple safety sensors including temperature, child lock, CO2 and overfill.
If you have a design in mind for a bioethanol fireplace, get in touch here to discuss your requirements.