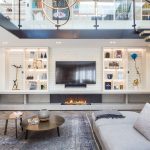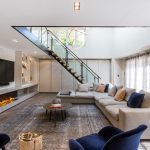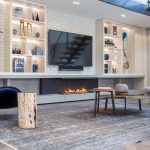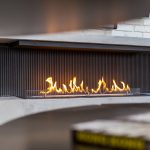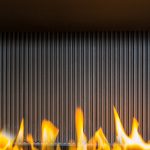 BioFire Concrete Fireplace
This bespoke bioethanol fire has been integrated as the main feature in this beautiful contemporary living space and set into a concrete base.
Bioethanol fires are fantastic ways of integrating a wonderful feature fireplace without the requirement of a flue/chimney or gas supply as they are essentially designed to be flueless.
It makes them ideal for flats and apartments or simply situations where installing a flue/chimney is not possible.
Our bioethanol fires are fully electronic for flame ignition and flame height variation, they have several built-in safety features built-in and the advanced technology enables them to be controlled via Smartphones as well as the option for Smarthome integration.
With a large range of high specification bioethanol fires available of varying sizes and specifications, as well as the ability to create completely bespoke sizes, we are able to design bioethanol fires unique to individual spaces.
Speak to a design consultant
To understand all the possibilities and how a suspended fireplace could be incorporated into your project, get in touch and speak to a Design Consultant.
GET IN TOUCH
About bespoke fireplace design
Learn more about our bespoke fireplace design.
LEARN MORE