25th May 2017
Ideal Fireplaces For The Small Homes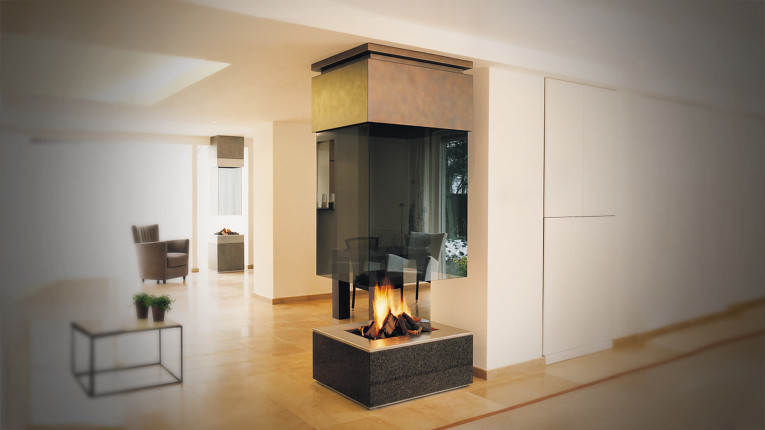 Reality is, not everyone can afford to buy or rent a huge property. However, you must not let that become a hindrance in making your space look and feel stylishly functional.
For generations, fireplaces have become a must-have for home owners as it produces warmth and comfort for every family members and guests. Though sometimes, it can really take up a lot of space in the living area. Good news is, there are already a lot of designs available in the market that will seamlessly fit your space!
Here are some of the modern gas fires that you could incorporate in your home, no matter the size of it: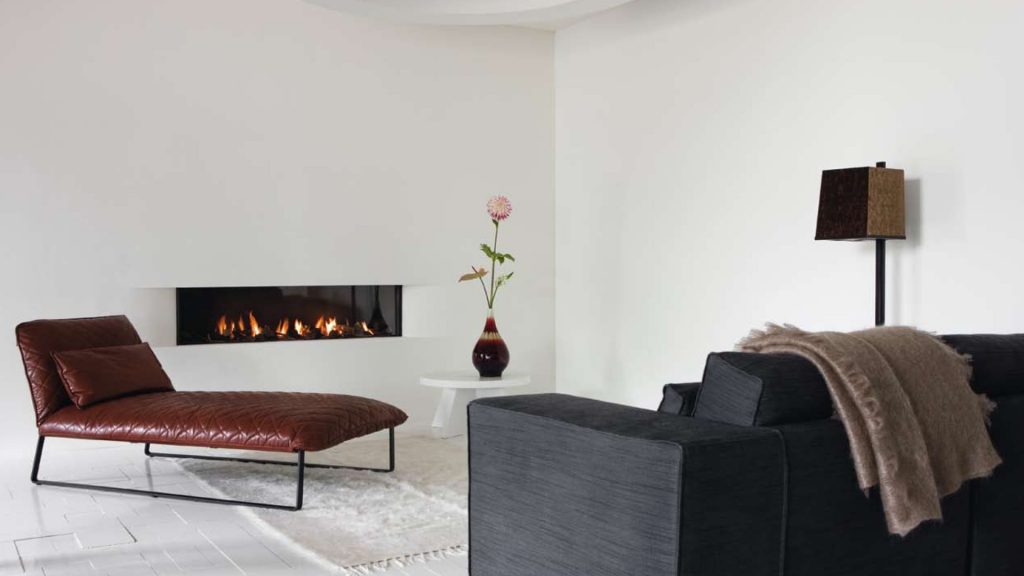 Stunningly Simple
If you're not too keen of having enormous fireplaces, or maybe your space couldn't accommodate one, then this minimal piece will definitely you. The sculptured façade and sleek lines of this fireplace was well-integrated into the wall, allowing a deluxe curved finish. It's neat and simple, without being too dull.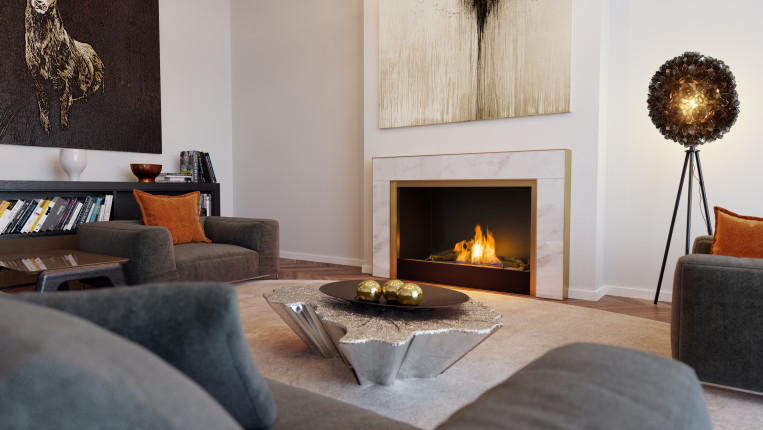 White and Gold Panel
This sensational piece is integrated with a sleek Carrara marble, along with gold painted steel. All materials and components used for this design can be altered and improved in line with the client's requests. This particular fireplace is truly ideal for both traditional and modern homes, as it will blend well into any design theme.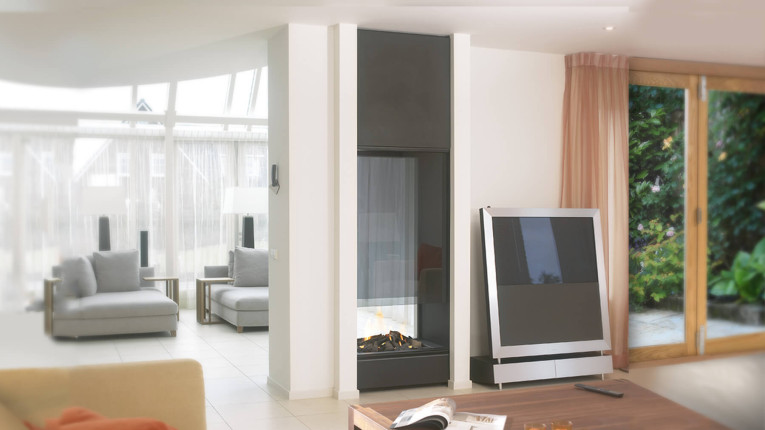 Double-sided Centrepiece
The perfect way of maintaining light-and-airy feel into any receiving area is by installing a slim fireplace in between spaces. This particular two-sided design was custom-made specifically to the owner's liking. It can also be entirely modified into another size and design that would best suit your style and budget.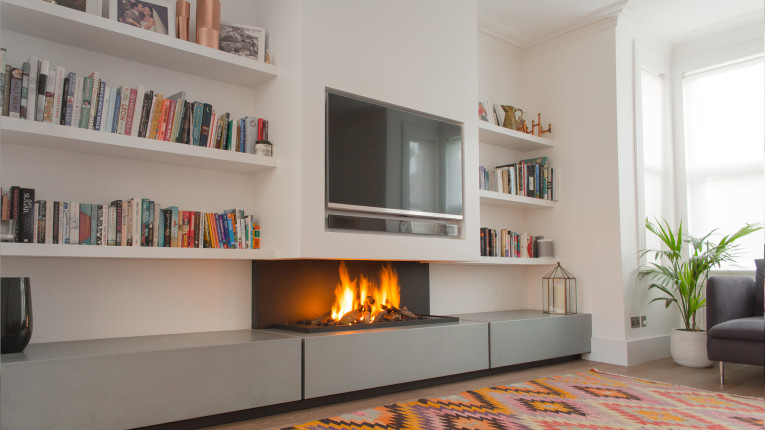 The Design Fusion
By fusing two units in one area, you can achieve a beautiful and relaxing spot while saving so much space. With this design, the seemingly floating fireplace was combined with a bespoke television recess (with heat protection) in order to create a multi-functional area.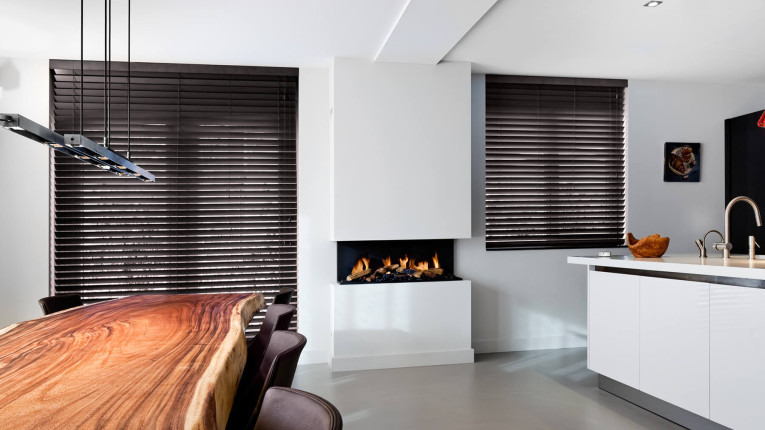 Slim-line Fireplace
Regardless of what other people may think; fireplaces are not just for living areas, for they can also look great in the kitchen when installed properly. This design is another example of our slim-line feature.
In this particular kitchen, the home owners opted to place it at the middle to serve as a partition piece for the kitchen and the dining area. It is set to be open on all three sides, providing warmth from all angles.
If functionality and style is what you're looking for, consider these luxury fireplace ideas for your next home renovation!
Be inspired by these stunning modern gas fires for small homes and let it enhance the look of your home. Contact Modus Fireplaces and speak to a design consultant to see how we can create this centrepiece fireplace in your home.