29th May 2017
Gorgeous Fireplaces For a Trendy Home
Lighten up your home with a highly efficient fireplace unit. If you're looking for the latest and trendiest designs, then you've come to the right place! Browse through some of our fireplace designs and choose the one that will seamlessly fit your style and taste.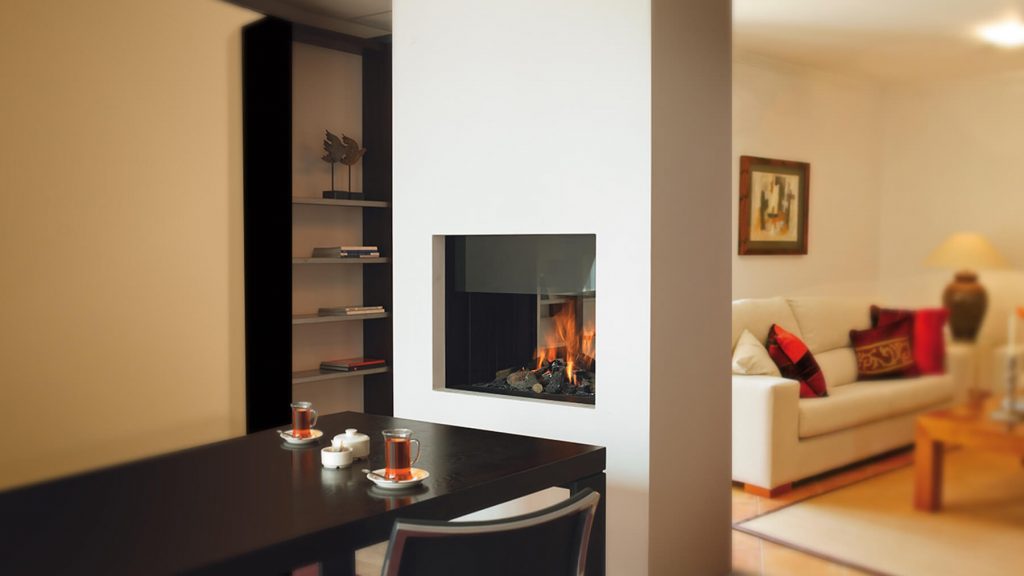 The Cosy Feature
A simple yet stylish double sided fireplace like this one has all the qualities of being an elegant centrepiece. It allows the flames to be viewed from both sides, which is ideal for creating a stunning feature in between two distinct rooms. The beauty of a fireplace such as this is that, it could also double up as an efficient space divider whilst having its very own function. Whether you prefer the convenience of a realistic gas fire or the comfort of a traditional wood fire– definitely opt for a double sided fireplace such as this.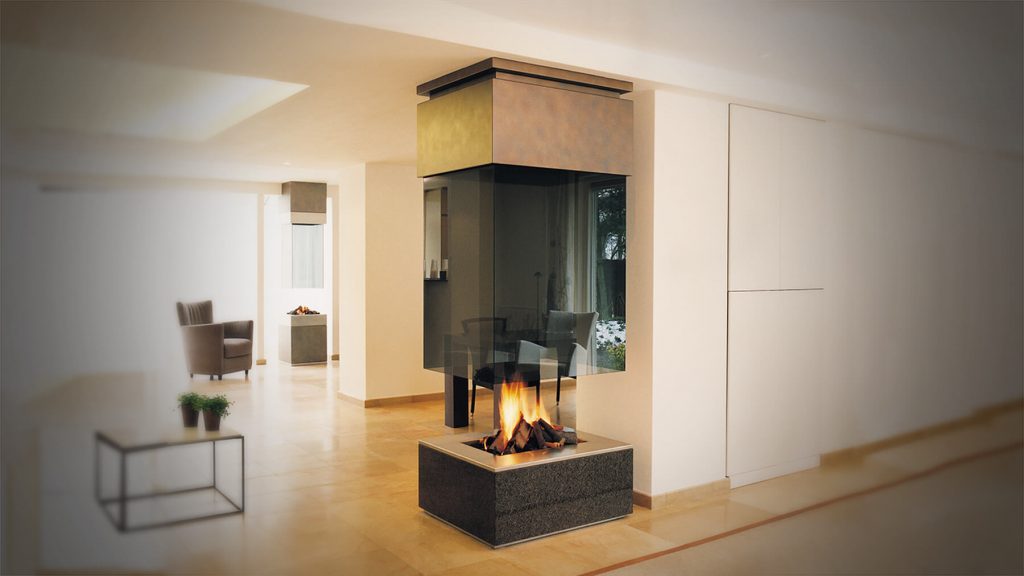 Suspended Masterpiece
This gorgeous fireplace with its ceiling-hung canopy renders a tremendous four-sided view to the beautiful flames. The suspended canopy is made up mainly of glass in order to maintain a visual and light fluidity. This particular fireplace is an ideal design to break up a large open space and create a design statement that will never go out of style. Like all the other suspended fireplaces in our wide ranging collection, this design was also custom-designed to perfectly fit in between the floor and ceiling. All the materials, colours, and finishes can also be modified to achieve the client's preferences.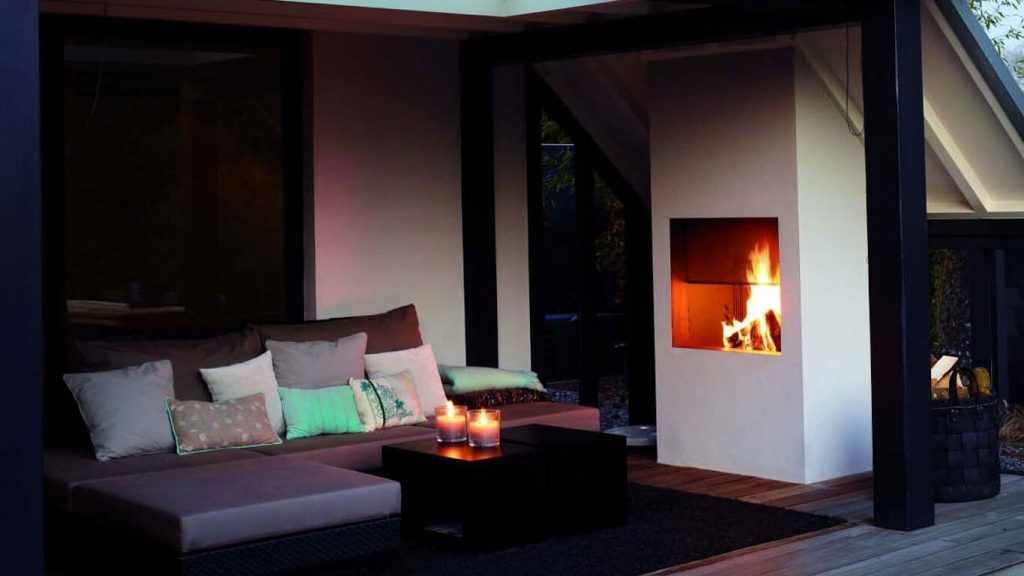 Take It Outdoors
Outdoor fireplaces have been pretty popular these past few years and it's easy to know why. Family and friends can easily gather around the outdoor area and cosy up with the help of a fireplace such as this. Also, this specific design can be obtained as a wood fire or as a gas fire, depending upon the client. When you opt for a wood fire, the unit comes with a sliding mesh fire-guard for spark protection. It's the perfect home addition especially to those home owners who loves to host parties and small weekend gatherings.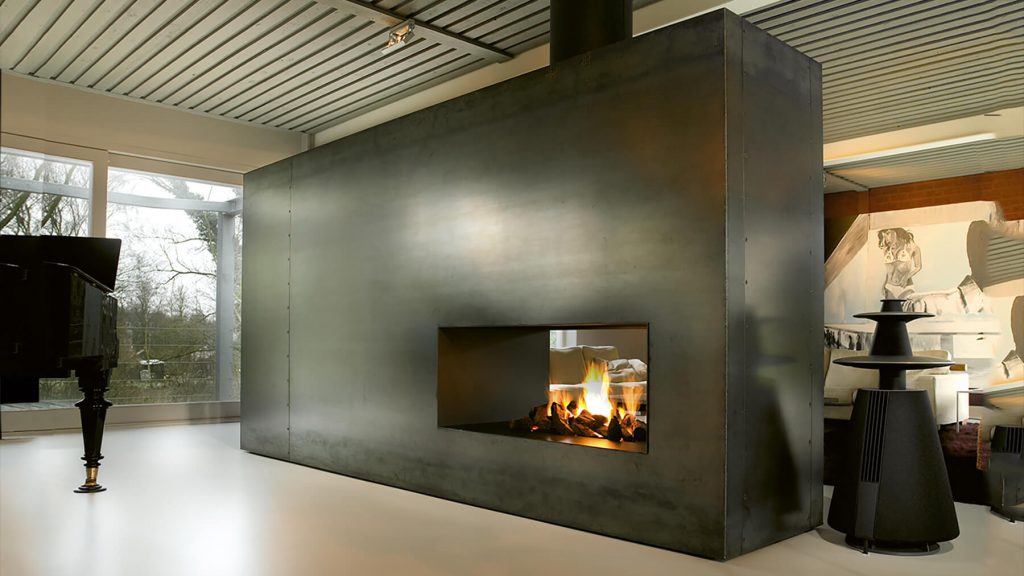 The Massive Piece
This impressively wide double sided fireplace definitely gives a grand view of the flames. In this particular installation, an unusual wall material surrounding the fireplace (called blue steel) was integrated into the design in order to create an amazing depth of detail. This amazing fireplace could equally be built-in using the usual building materials if the client prefers it. Like any other double sided fireplace, this is an ideal solution to breaking up a large open space and adding contemporary feature than can easily be viewed from both sides.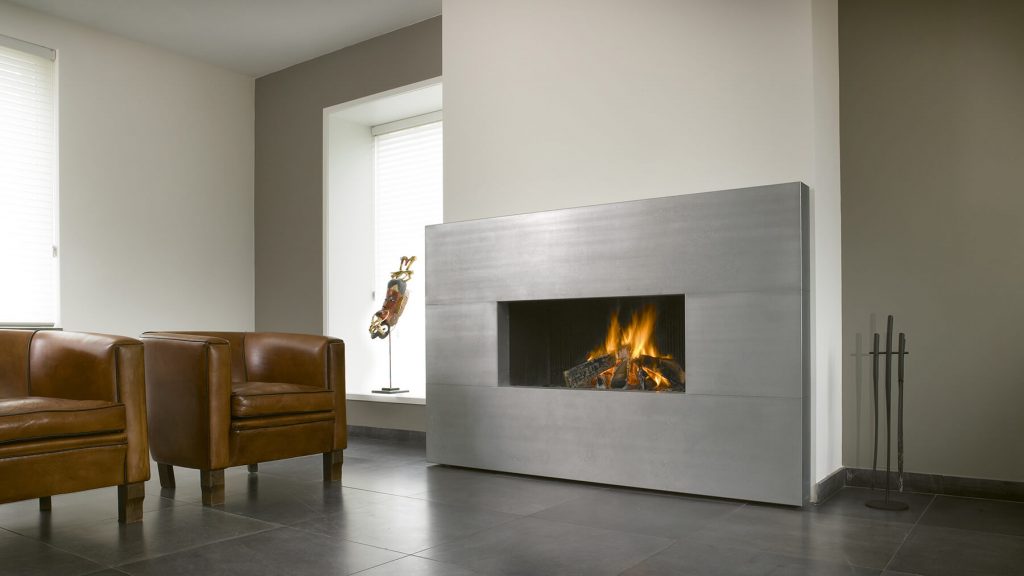 Opt For Zinc
If you want to go for something traditional with a modern twist, then not try out this modern hole in the wall fireplace design. It has a beautiful decorative surround that can be fitted into an existing chimney breast or mounted from scratch. The clean and minimal decorative surround of this design can be made from a range of materials; this one is made from zinc but is similarly exquisite in a unique bronze finish or in brushed stainless steel.
Upgrade the look of your home with these gorgeous designs! Be inspired by these stunning modern gas fires and let it enhance the look of your home. Contact Modus Fireplaces and speak to a design consultant to see how we can create this centrepiece fireplace in your home.