4th April 2018
Function, Beauty and Form: Advantages of Tunnel Designer Fireplaces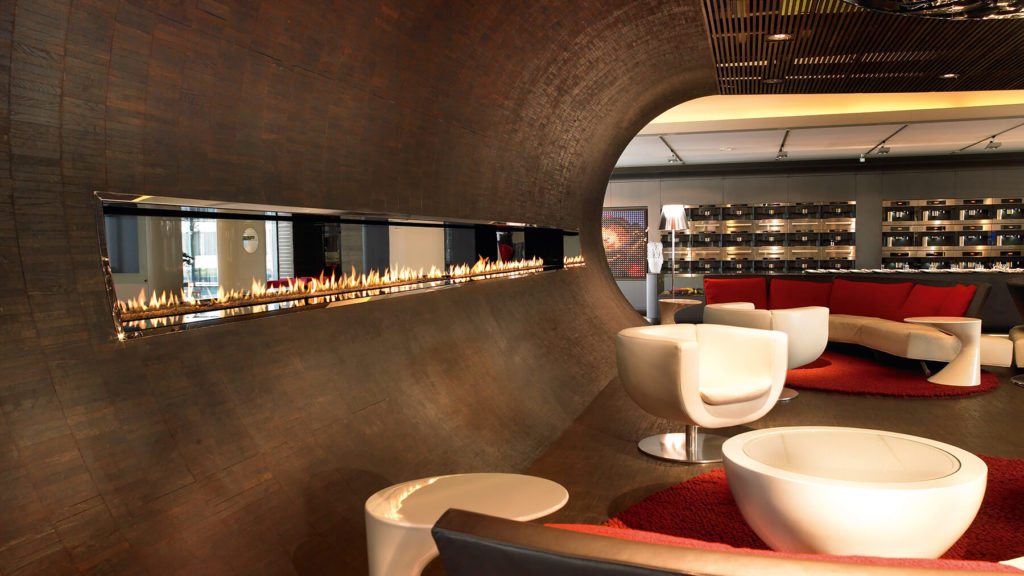 Fireplaces have long evolved with time from wood-burning units to gas to electric to bioethanol. One design option continuous to gain popularity in contemporary homes—tunnel designer fireplaces.
This fireplace design is ideal for contemporary open concept dwellings since it can provide warmth and ambience in two spaces, economical and stylish. It can double as a space divider, connecting two rooms, increasing the flow of your home's architectural design.
Other than that, this article explores the many advantages offered by this fireplace design. Below are the reasons why many are loving this genuine eye-catcher!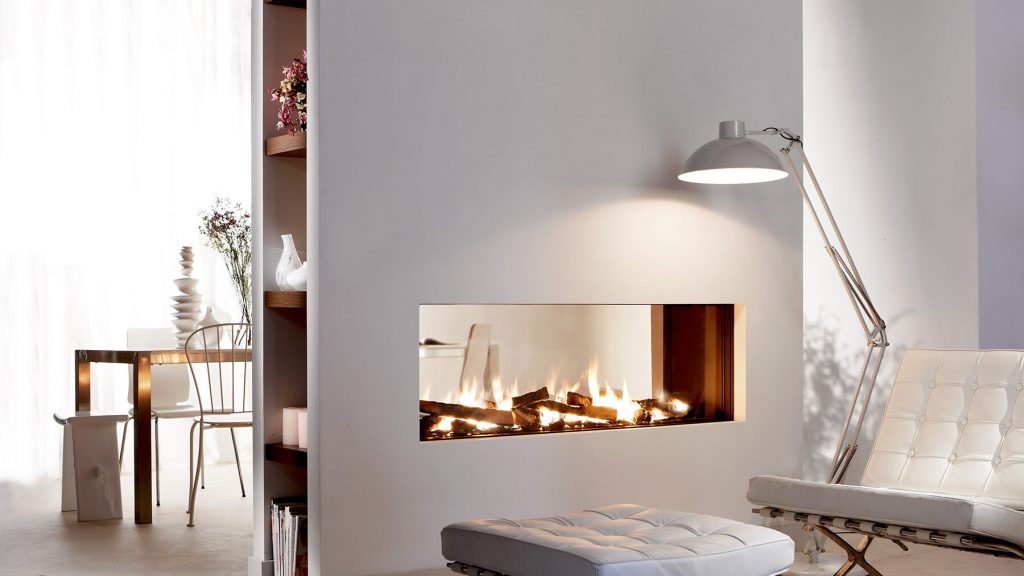 Contemporary Space Dividers
By breaking up solid walls, these double-sided fireplaces provide interest and depth. Additionally, this allows homeowners to maintain a separation between rooms while doing away with the sense of monotony common in a large, continuous surface.
A clever way to create a partition without having to cut the room in 2 isolated spaces is by adding a tunnel unit in either a column or partial wall. The glass on either side provides a full view of the other side, while the beautiful fire display catches people's attention, providing a stunningly dynamic focal point.
But wait!
These contemporary tunnel designer fireplaces do not just double as room dividers. They can also create a continuous flow from the exterior and interior of the home. These units bridge the gap allowing for a sense of indoor comfort in your once-ordinary patio while also bringing a sense of outdoor ambience to the interior.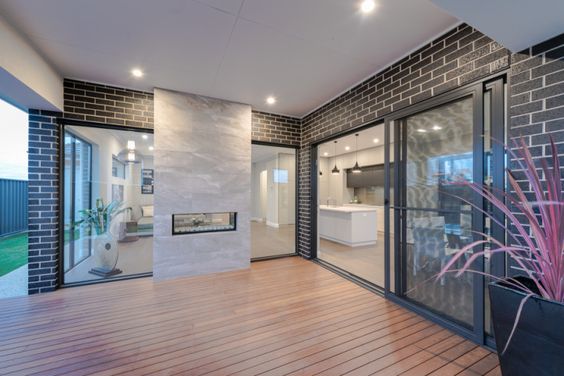 Functionally Designed
Other than acting as space dividers and picturesque masterpieces, these fireplaces are highly efficient and practical units that can warm up both the interior and exterior spaces.
The unit's utility is made possible thanks to the tremendous design—2 mantels, 2 openings, 2 faces, 2 hearths, but 1 fireplace.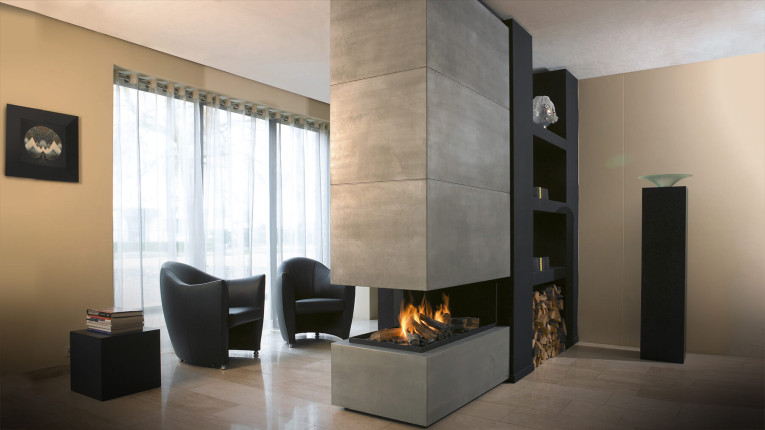 Stunning at Every Angle
Finally, double-sided fireplaces are very versatile. It helps add comfort and allure to just about any environment, from the luxury of a hotel lobby to the comforts of a living room. Additionally, these units can fit any room in your house, from the master suites to the bathroom, kitchens and dining room.
Nestled between the bed and bathtub, these units provide a warm, cosy heat to an otherwise drafty space and a spa-like ambience.
Final Thoughts
So, whether you're looking to connect two different rooms or create a pleasing centrepiece, you can't go wrong with the unique, efficient and eye-catching flair tunnel designer fireplaces have to offer.