1st June 2017
A Modern Fireplace as a Centrepiece for the Home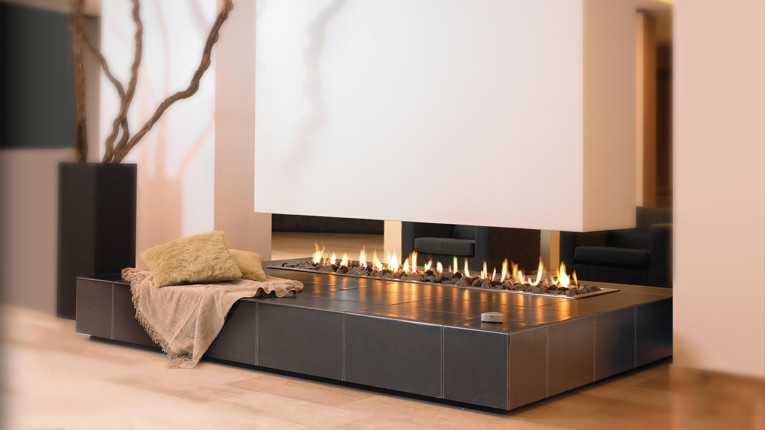 Change is definitely good, especially when it comes to interior home design. Fireplaces, being one of the most popular centrepieces of all time, are also evolving into something more than just a simple hole in the wall.
So if you want your home centrepiece to be fully functional aside from looking good, definitely check out these fireplace designs that will surely complete your home scheme. Here's a compilation of design ideas that range from simple and conventional to ultra-modern and sophisticated.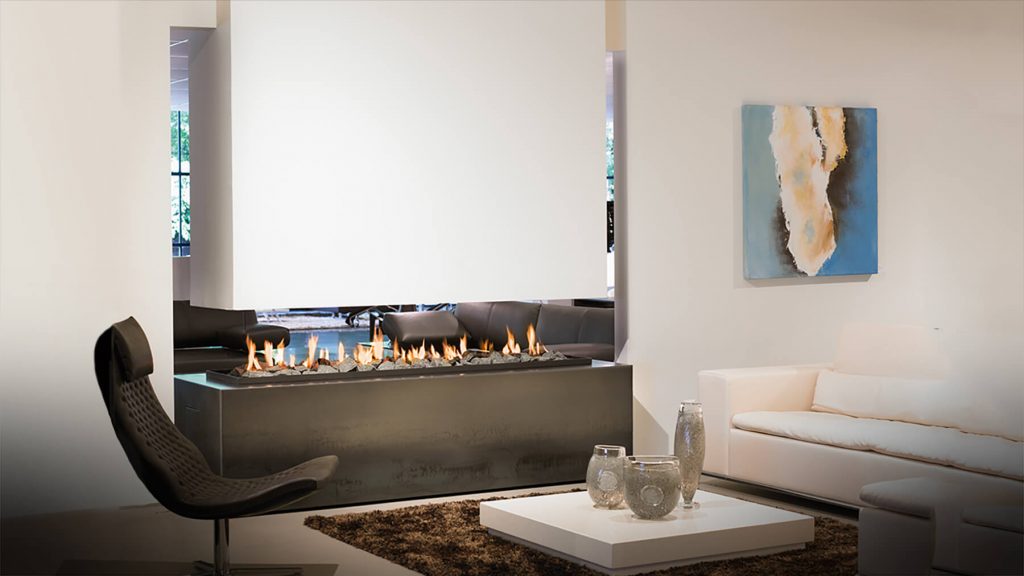 Perfect Lounge Area
This chic design has extra-long flames meant to display dazzling flames that are perfect for an evening lounge with family and guests. It is also customizable in different size options to seamlessly fit the client's preferable style. It is also fully operated with remote control, so as to flawlessly adjust the fires to the precise level.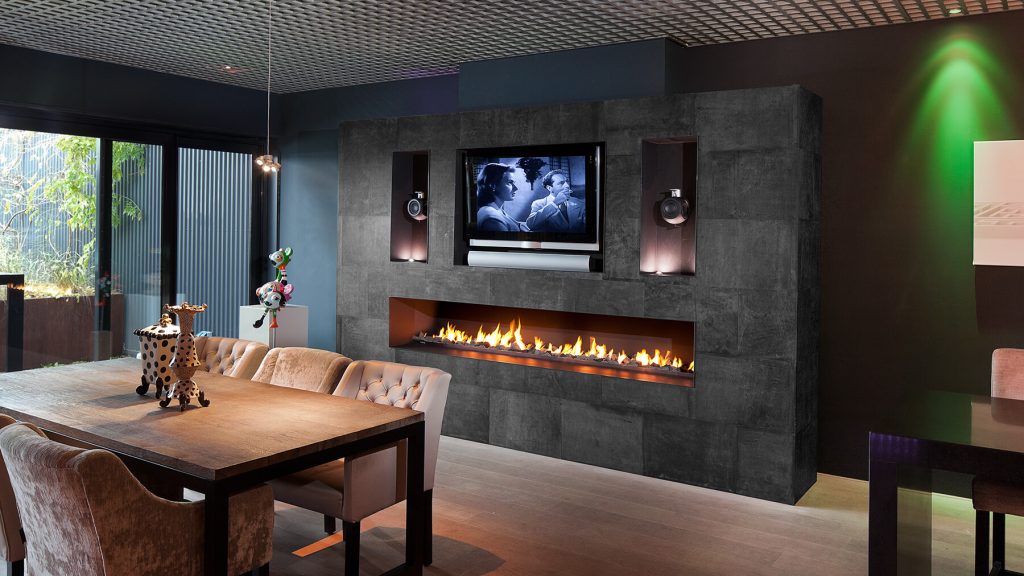 The Entertainment Space
This elegant home design is effortlessly brought to life by the modern fireplace mounted at the centre of the room. This particular piece has been incorporated within the wall to complete a media section, together with a sleek, flat-screen TV and some other contemporary gadgets. The flames exuded by the fireplace are exclusively operated with remote control. It is also available in different size units to accomplish an all-out contemporary experience.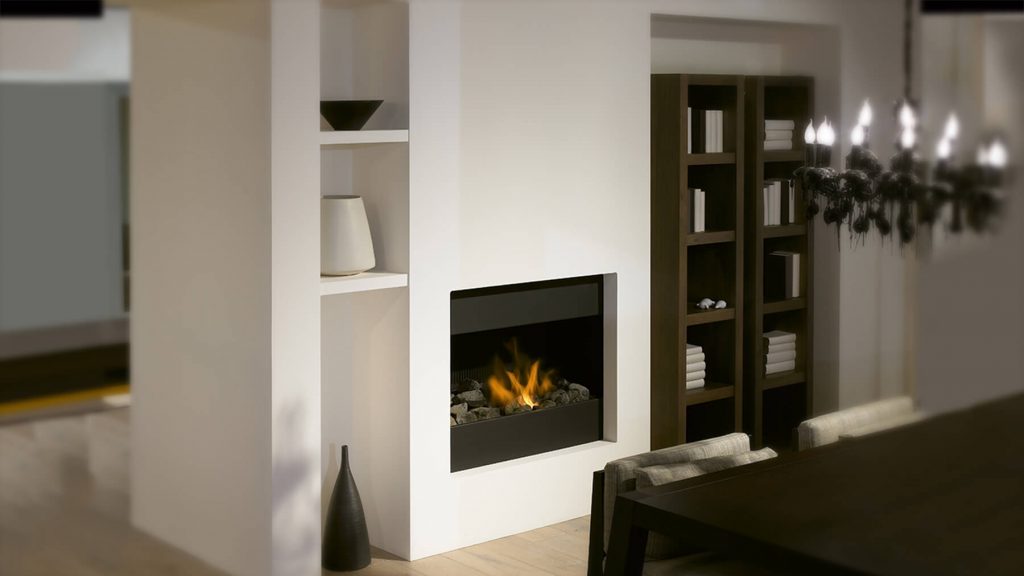 Elegantly Minimal
If ultra-modern pieces are not your thing, take this design piece into consideration. It's simple yet truly elegant without being too dull. Also, its minimalist design provides a classic look to this home. The size of the fireplace as well as the materials used can also be adjusted depending upon the client's request.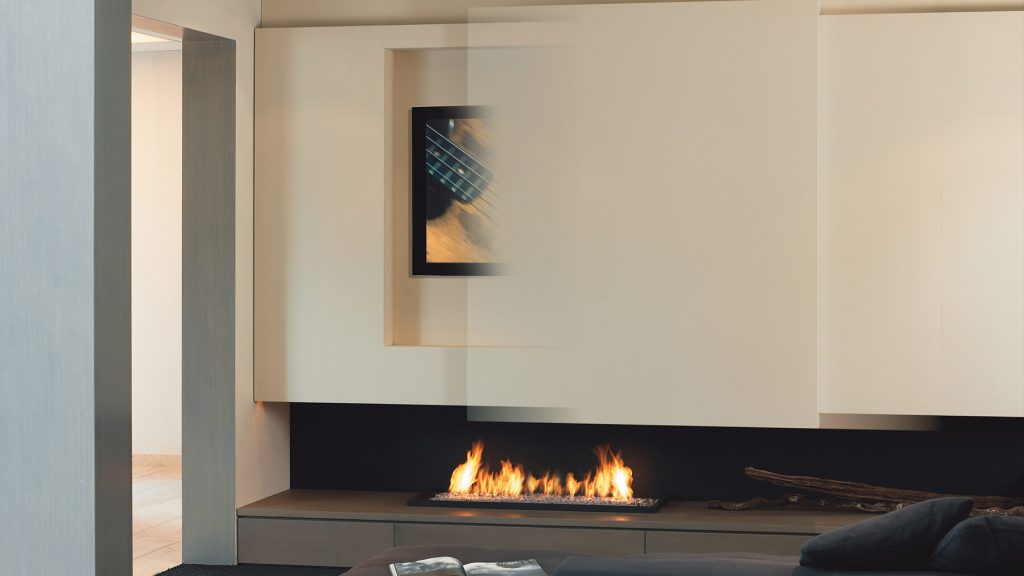 A Modern Combination
Just like the one featured earlier, this fireplace is also fused with an entertainment system, because when one centrepiece is not enough; why not make it two. This design seamlessly blends the open fireplace along with the television recess that has heat protection, in order to create a masterpiece of functionality, style, and entertainment.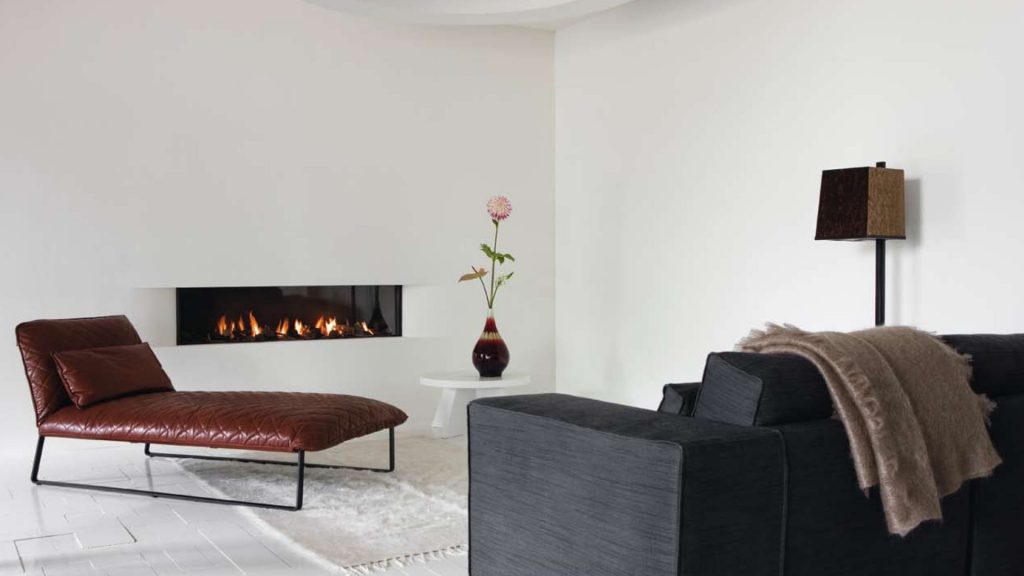 Simply Luxurious
This luxuriously modern fireplace layout works best in homes with flawless white background, or with a monochrome theme. The stunning flames also serve as the perfect focal feature to this minimal living room. This design is combined with a line burner that is available in numerous size options to achieve the style you truly want.
Be inspired with these fireplaces and let one of these be your next home centrepiece! Contact Modus Fireplaces and speak to a design consultant to see how we can create this centrepiece fireplace in your home.