2nd May 2017
Exquisitely Designed Circular Gas Fires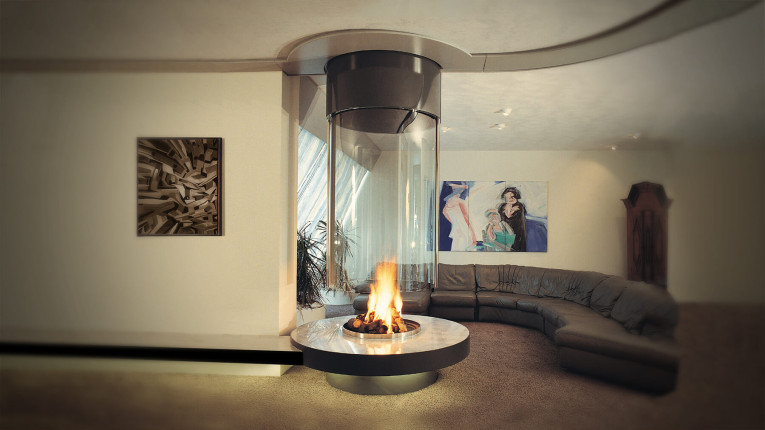 Nowadays, a lot of homeowners (and business owners) may not want to settle with the typical fireplace designs because they're much too common. Some even go beyond the means of obtaining bespoke gas fires to achieve the look that they want.
If you want to veer away from the traditional layouts, take these stunning circular fireplaces into mind. Installing gorgeous units as these can truly add more value into your property. Be inspired with these centrepieces that can give your space a seamless, modern vibe: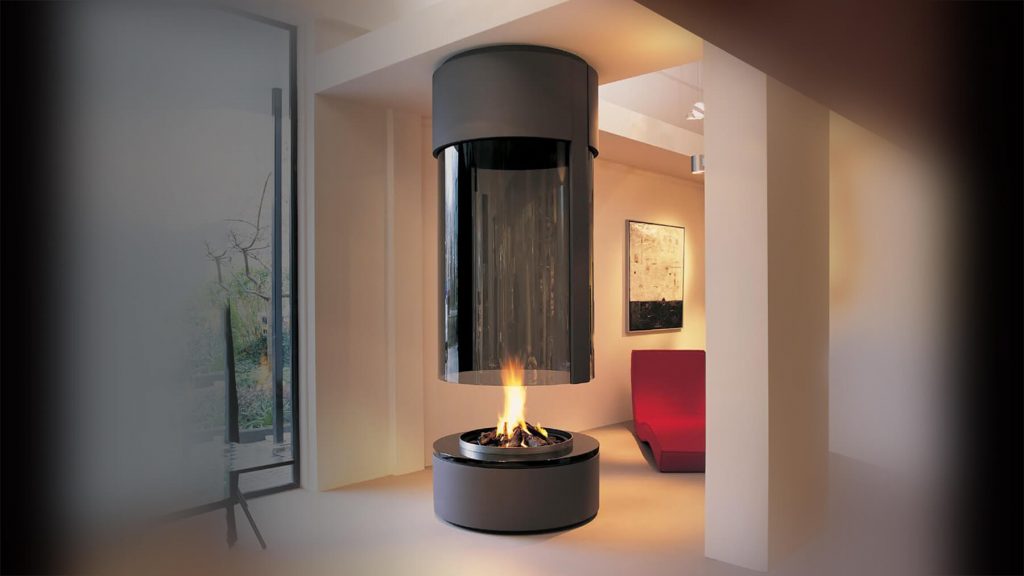 The Suspended Piece
This exquisite fireplace allows the space to have a certain touch of luxury. The curved glass and circular canopy is suspended from the ceiling, offering a grand all-round vision to the dazzling flames.
This suspended piece provides a cosy warmth to the entire area, while being its focal feature as well. The design allows the light to easily flow through the room, as the flames spark around the curved surface. The finish, colour and even most of the materials of this circular fireplace can be fully customised to seamlessly tailor the client's preferences in style.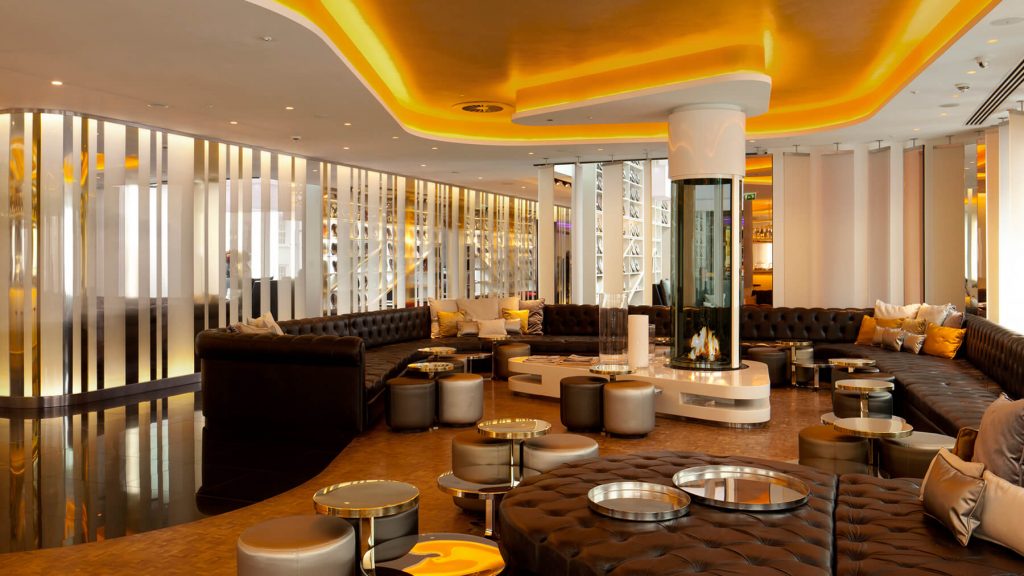 Luxury Centrepiece
A custom-made, double-sided fireplace is the perfect way to wow your visitors and clients. This cylindrical bespoke gas fire effortlessly creates a relaxing ambience to the entire lobby of this luxury hotel. The tall, circular glass provides minimal obstruction to the dancing flames, making it a stunning centrepiece. The sleek canopy is finished with white high gloss paint to achieve a certain modern look. Well executed with outstanding attention to every detail, this fireplace design truly stands out from the background.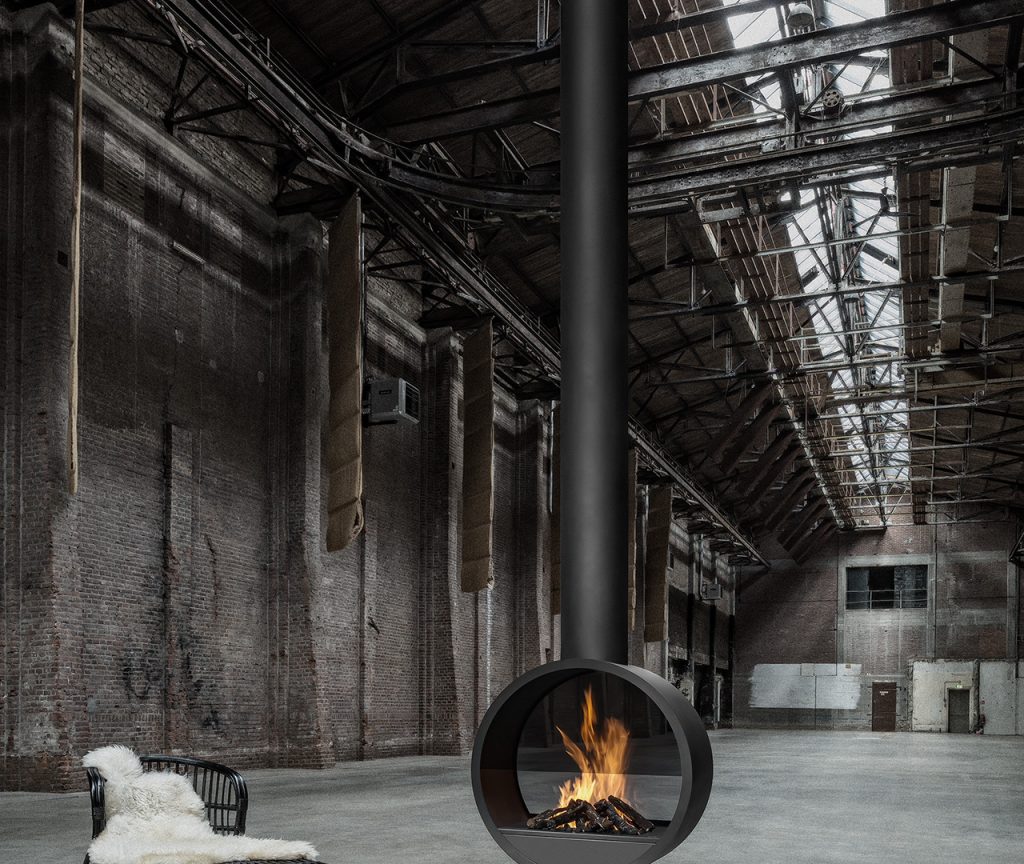 The Industrial Vibe
This completely unique double-sided fireplace has a striking top section that extends up to the ceiling. It's a stunning black steel design that's truly a sensational piece; it was styled to fit between the ceiling and the floor, and partly closed with glass to allow a two-sided view of the beautiful flames.
The external of the fireplace can be finished in a wide array of finishes and colours to fully attain the design that the client wants. This double-sided fireplace can be perfectly integrated into a large open space to give it a flawless, industrial look.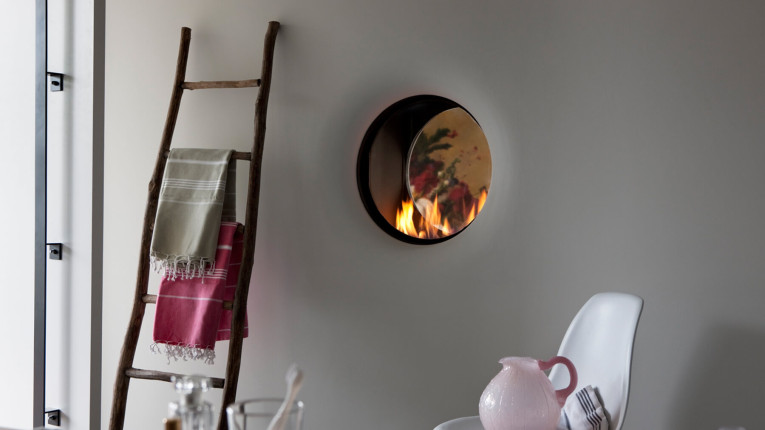 Small Yet Efficient
If you're looking for a stylish yet practical gas fire that won't take up too much of your space, then this circular design is the perfect way to go. It's neither too small nor too big, making it a seamless centrepiece to integrate in most home setting, especially the ones with smaller spaces. In addition, it is a double-sided gas fire unit which can be installed in between different areas of your home to entirely optimize its purpose and function.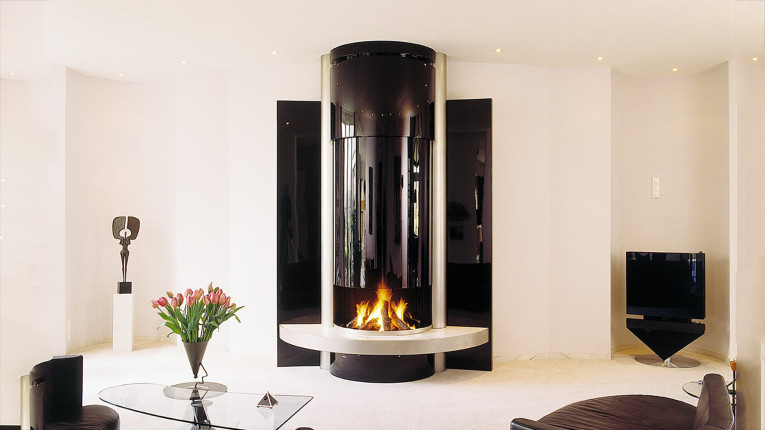 A Work Of Art
Opt for a modern, circular gas fire that is as distinctive as this one to completely transform the look of your living area. With its unusual form of sculptural wings that seems to wrap across the wall behind the circular centre, this design truly provides an aesthetic treat to the entire space.
Which of these circular gas fire was your favourite? Be inspired by these stunning modern gas fires and let it enhance the look of your home.