31st July 2018
6 Essential Questions You Need to Ask Your Fireplace Installer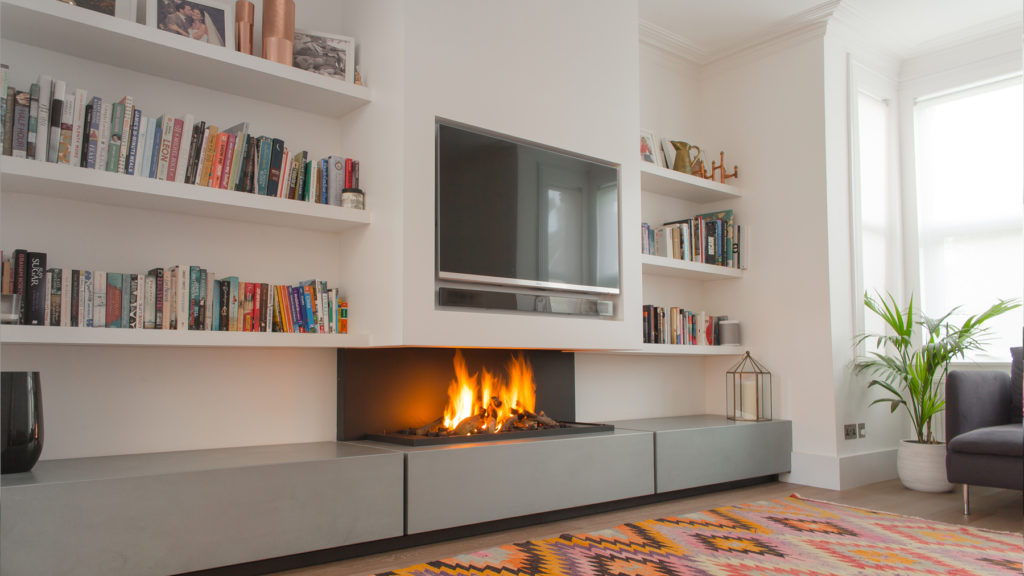 So you have decided to get a fireplace. You've made your choice and picked the spot where you want it installed. The next step is to contact an installer and have it installed.
Easy right? 
Wrong. While contacting a fireplace installer is a step in the right direction, not all installers are created equal.
So how do you determine if the installer you hired is the right one? Just ask them these simple questions to find out how qualified they are to install your fireplace.
Are you certified by the NFI?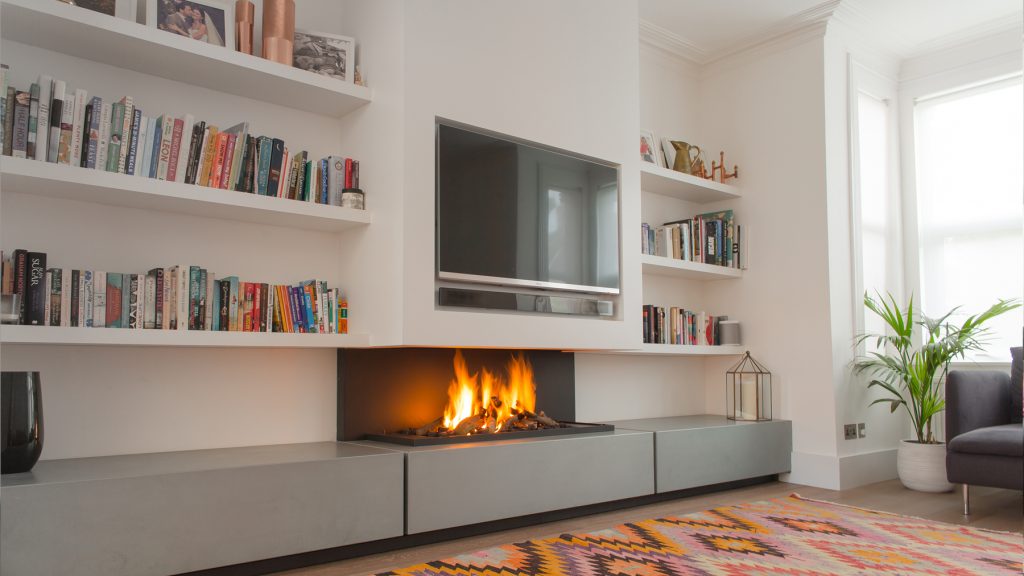 Ask your installer if they are National Fireplace Institute (NFI) certified. Having a license to install a fireplace is simply not enough of a credential to be even acceptable.
An NFI certification guarantees you that the installer you hired is qualified to install the particular designer fireplaces that you have. NFI certificate holders are certified based on their very high skill level and proficiency at installing any one of the three major kinds of fireplaces, namely, gas-fired, wood-burning and pellet fireplaces.
An NFI certified fireplace installer is at the top of the heap and is the only guarantee that you are getting the best installation service available.
How Much Does a Fireplace Installation Cost?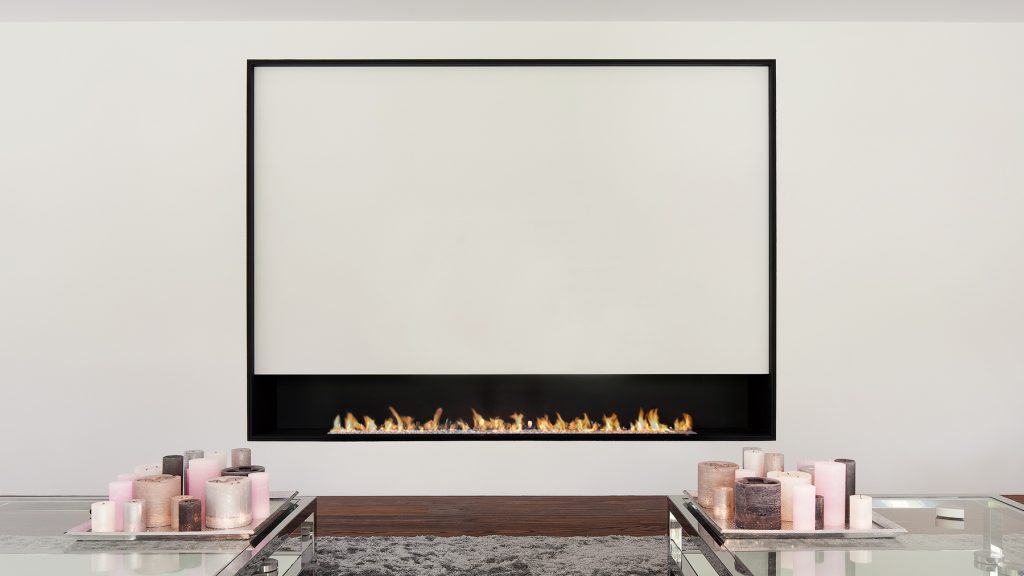 Ask for a comprehensive costing for the installation. There are many things to consider when installing a fireplace. Vents, labour, work duration, etc. must all be considered before actual work starts. Your installer must be able to give you costs in detail depending on the complexity of the installation so that there will be no unforeseen charges after the installation. Modus provides a unique range of bespoke & designer fireplaces that start from £6,500 excl VAT with each project different from the next. Every project is quoted based on the challenges presented to the team.
Are you familiar with Local Building Codes?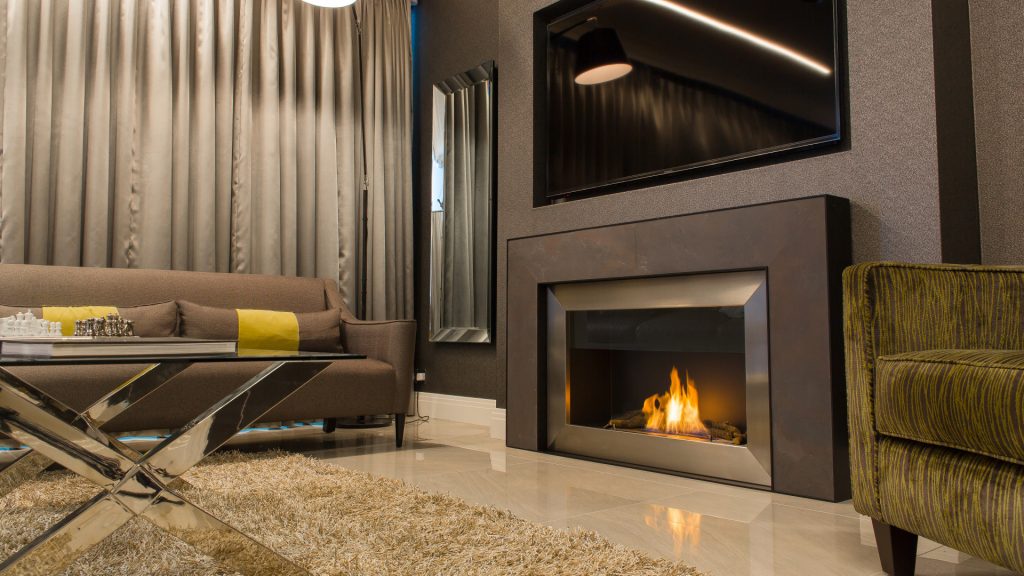 Ask your installer if he or she is familiar with local building codes pertaining to fireplace installation.  As much as we want our fireplace installation to happen in a jiffy, there are rules and local restrictions that have to be complied with before that happens.
Ask your installer if he or she is familiar with them so that your fireplace installation goes without a hitch and spare you the trouble of having your installation stopped or worse pay expensive fines.
Do You Need a Professional for Fireplace Installation?
The short answer is Yes. We recommend seeking the guidance and experience of a professional when it comes to installing a bespoke fireplace. Our designs are built to fit the specifications of your home, therefore, you will require the assistance of a specialist who has experience in fireplace installation.
Installing a fireplace can be a great way to increase the value of your home should you be looking to sell it in the future. Fireplaces are continuing to grow in popularity and evermore so in the eyes of first-time buyers. In addition to this, it's also very practical in colder climate conditions, especially during the winter months.
Fireplaces during these times offer warmth and ambience, great for hosting dinner parties & family events in the home.
What is Required to Install a Bespoke Fireplace?
There are various stages involved in the process of installing a fireplace which includes design, planning, permits, location, type of fireplace, materials and hiring a professional!
Design & Planning:  We discuss with our clients what they want as their dream fireplace. This involves considering the layout of the room, the position of the fireplace & how it integrates with other furniture. 
Permits: There are local rules & regulations that our installers must abide by in order to install a fireplace. We recommend that anyone seeking to get a fireplace installed, communicate with their local council and find out the building codes & regulations related to fireplaces. Obtaining a permit is necessary before a fireplace installation can be performed.  This stage will ensure you meet all the necessary safety & legal requirements. 
Location:  This can be considered one of the most important phases of the process as once you make this decision there is no going back. Choose a location where you'd like to have the fireplace installed and make it the centrepiece of your home. Also, consider how the fireplace will fit with other furniture within the room and maximise its potential. 
Type of Fireplace: We have a variety of bespoke & designer fireplaces for clients to select from. Are you interested in a double sided fireplace or perhaps a hanging fireplace? 
We have a number of collections for people to browse such as wall fires, contemporary fireplaces, outdoor fireplaces, luxury fireplaces and more. We have experience in tailoring our designs to fit the ideal fireplace that our clients want. Visit our London showroom to view some of our luxury fireplaces!
Materials: During the design phase, it's important to choose the material for the fireplace that matches a client's desired aesthetic. The visible part around the fireplace opening can be made from different materials such as stone, wood and or metal. Discuss this with our design consultant to learn more about how we can help you. 
Hiring a Professional:  At Modus, we have a number of professional fireplace installers who can create a fireplace based on your dream design. Our ethos is that we are not just installing a fireplace, but a piece of beauty that creates maximum impact in your home. 
Are you Experienced in Installing Designer Fireplaces?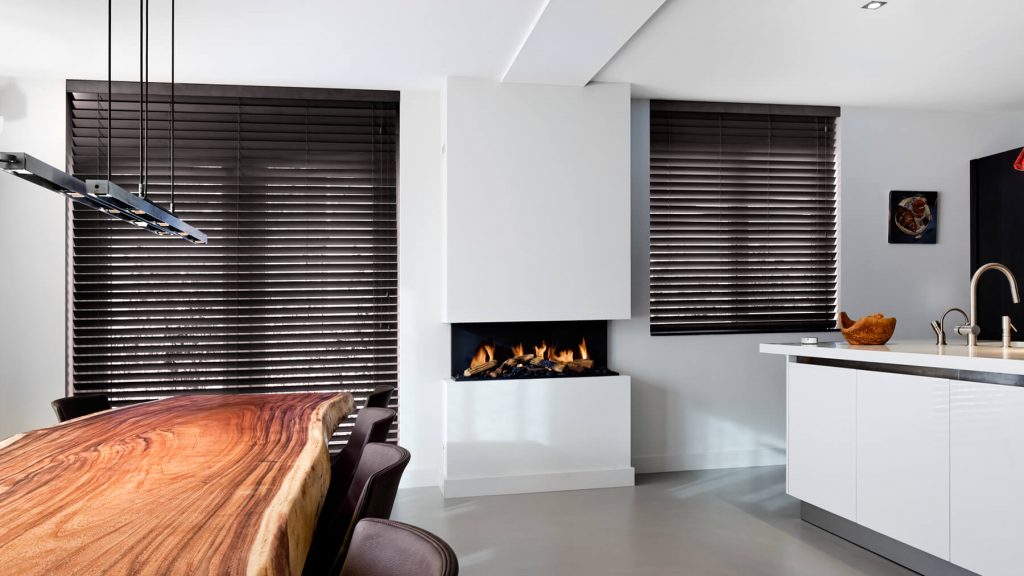 Finally, ask your installer if he or she is experienced or qualified to install your particular fireplace.  Like your installer, the particular fireplace you have comes in different kinds. It is important to note that your installer is knowledgeable with your particular fireplace to ensure that it is installed correctly and that no problems will occur post-installation.
Every one of our clients has had a fireplace built to their own style, taste and ideas about what their perfect fireplace looks like in their home. Fireplace installation is carried out by the team which is discussed in detail during the first phase of the fireplace design process.
You can request a face-to-face consultation at our London showroom (appointment only). We have some fireplaces available within the showroom so you can get an idea of the designs we can create upon your request.
Contact us for a Bespoke Fireplace Installation
Purchasing luxury fireplaces is only the first step. Having them installed is another story. Make sure to double-check your installer before jumping into the deal. Contact Modus Fireplaces and speak to a consultant to see how we can help to install a centrepiece fireplace in your home.