26th November 2018
Contemporary Fireplaces Trends for 2019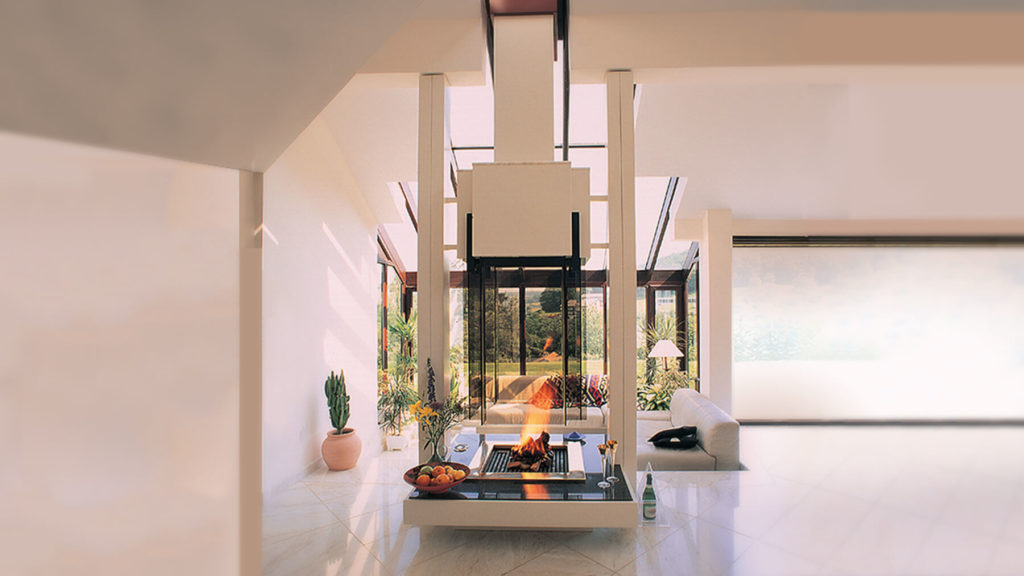 Just a couple of months from now and 2019 will come. And in the interior design world, the creations of different contemporary fireplaces have become ever more popular as most are not just fashionable and fun but they are also created to be environmentally friendly.
Here are the growing trends for contemporary fireplaces that will still be popular in the coming year.
Fireplace Finishing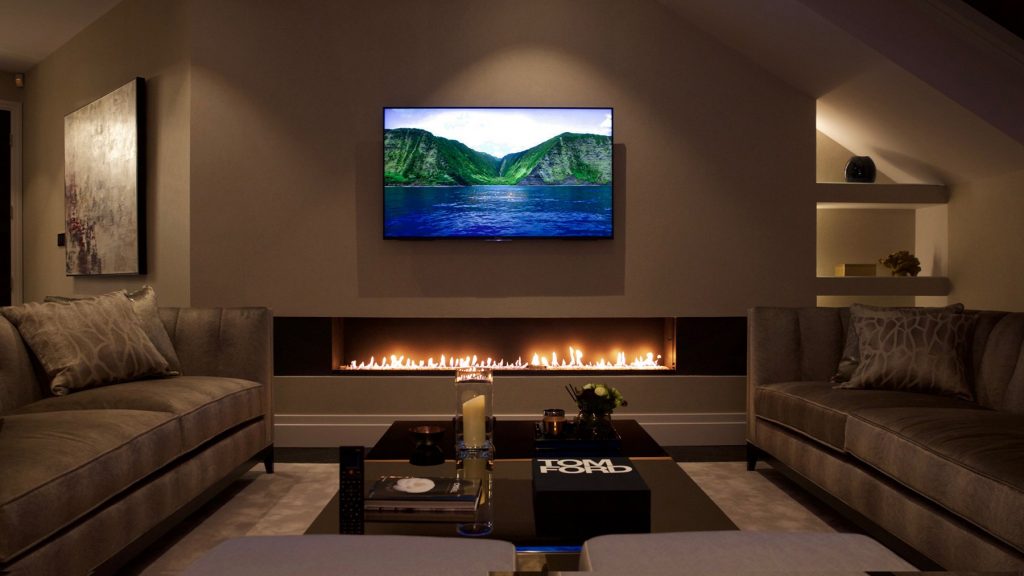 New designs for contemporary fireplaces have gone up a level as the design possibilities have now enabled flammable finishes such as wood and wallpaper, and the placement of TV above a fireplace are gaining more popularity.
If you have an existing hearth, you can easily have it upgraded. You can also have your installer from Modus Fireplaces place a wood or gas option or even both so that you can reduce your monthly heating bill.
Wood Storage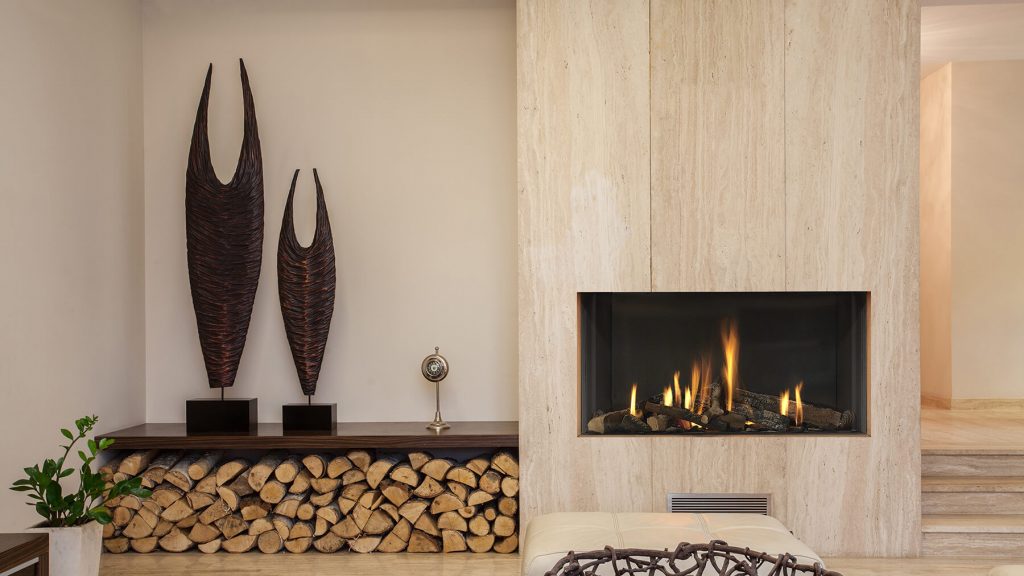 Having a wood storage beside your luxury fireplace is on trend this year. You don' have to worry about spending more on fuel if you have a wood burning fireplace. Unlike wood storage of long ago, this year's wood storage provide stylish designs that are placed alongside gas fireplaces.
Portrait Fireplaces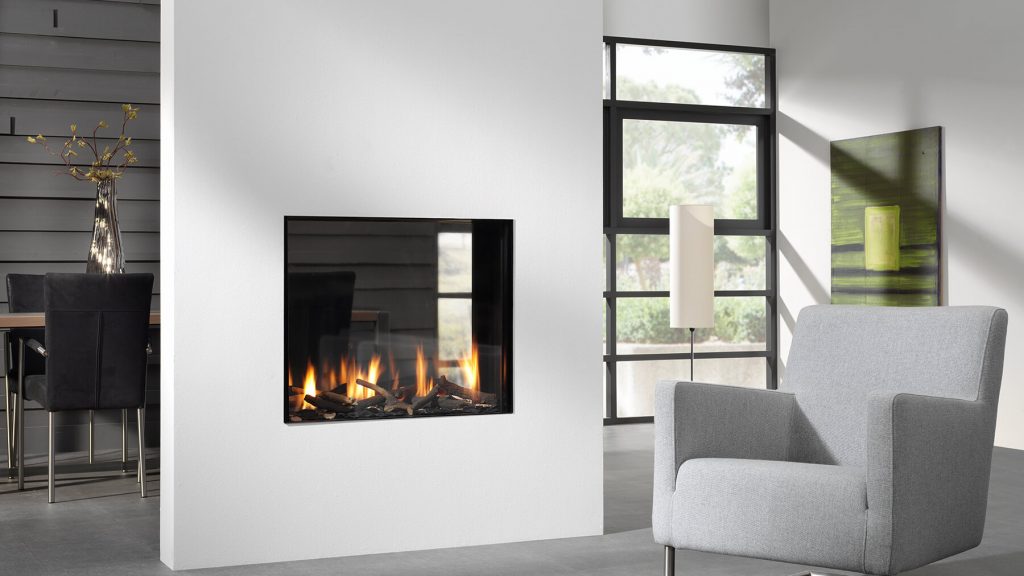 More and more fireplace designs are creating large viewing windows which looks more like a large portrait allowing you to see how the fireplace emits heat inside the room. Have a look at this great design from Modus Fireplaces and see if you want to have one for your home too.
Corner Gas Fireplaces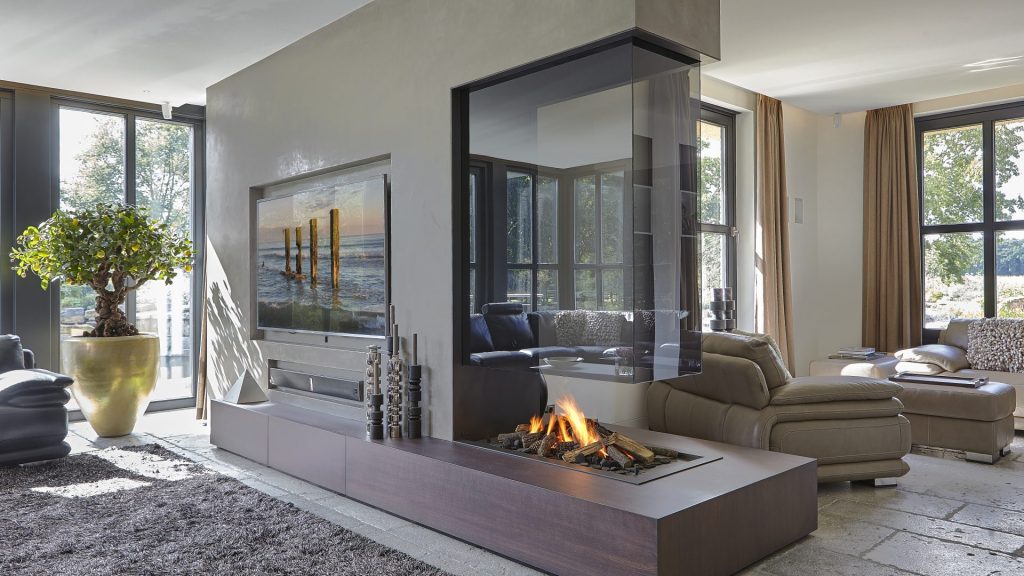 Corner gas fireplaces have already made a comeback and are available in two-sided and three-sided designs. Homeowners are also opting for this style to define their living areas and to create a great focal point in the room.
Glass Gas Fireplaces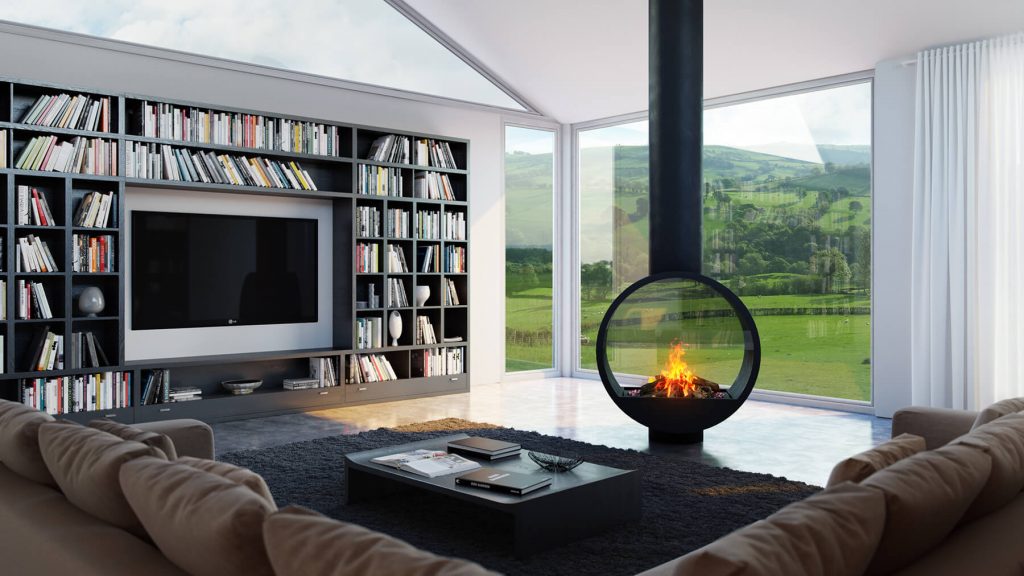 While the new technology of you being able to control the heat with the use of a remote control, new options such as securing your contemporary fireplaces with glass are also becoming popular. These safety barriers are not just for security purposes but are also created as part of the design. This design is already trending in modern homes and will continue until 2019.
Place It Anywhere
Fireplaces can be placed anywhere in the room and even outside. Do you want to have a contemporary fireplace in your bedroom? Bathroom? Kitchen? Or even in your yard? Having a fireplace in every part of your house is truly possible these days and is becoming a growing demand for contemporary homes.
Great Quality
Companies such as Modus Fireplaces are known for creating some of the most luxurious fireplaces known in the UK. They have stayed at the forefront of supplying contemporary fireplaces for prestigious homes and hotels, which guarantees that they only provide high-quality sculpted furniture to be admired all year round.