All about our Contemporary Linear Fireplaces
Posted on
Bespoke fireplace
Luxury Fireplaces
contemporary fireplaces
modern fireplaces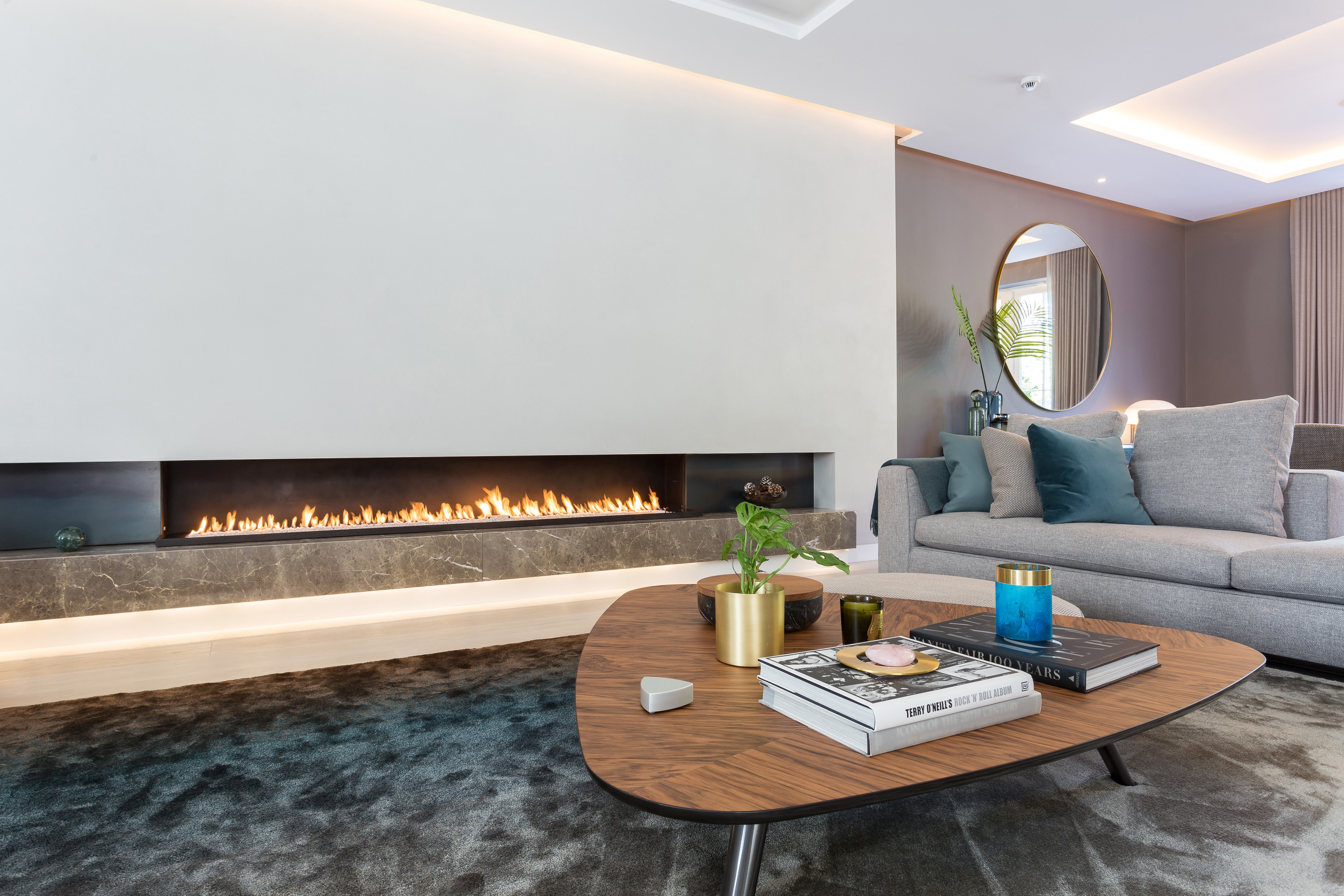 The linefire or 'hole in the wall' fireplace continues to be one of the best selling styles of fireplaces in the UK. They produce a contemporary, slick look to any project. It is a very simple and extremely versatile fireplace, and can provide you with a truly stunning centerpiece for a room.
The most popular and versatile linefire is the open fronted gas linefire. This is custom made so you can have the design and size of fireplace that you wish, but there are standard sizes of between 1m and 2.6m. Without glass, the view of the flames is not obstructed.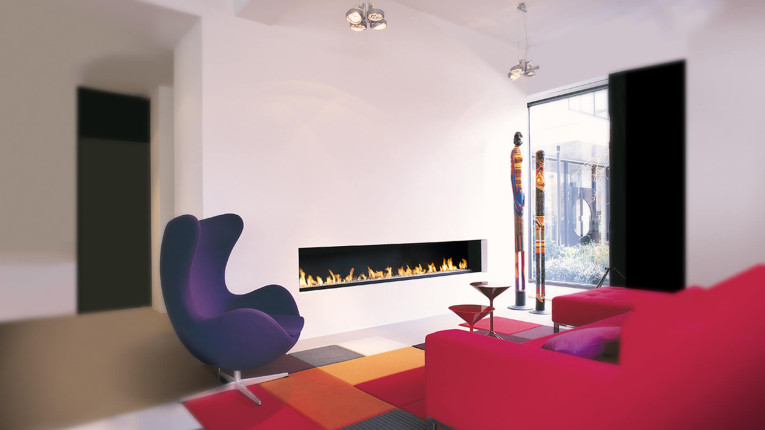 In order to really make the fireplace unique, we can add bespoke designs elements such as frames, edging, and side panels. These are designed and manufactured bespoke so the only limit is your imaginations! The following image shows a linefire that has bespoke, blue steel side panels. This is one of our most popular looks!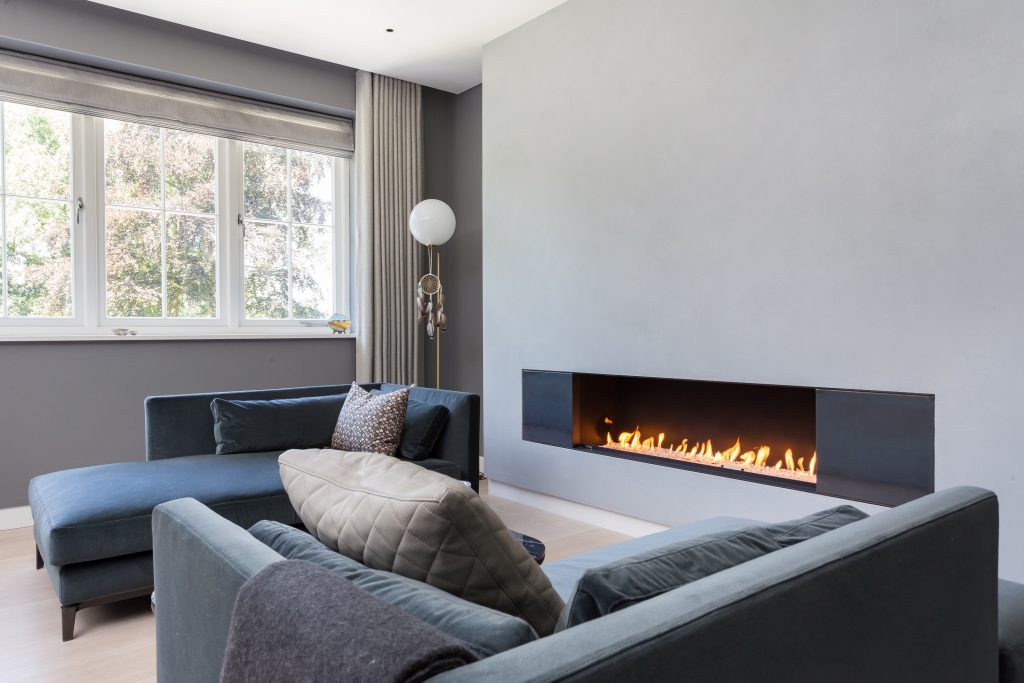 The style of a linefire can also be adapted from a 'hole in the wall' fireplace to a double sided fireplace, a three sided room divider or even a suspended linefire like the image below: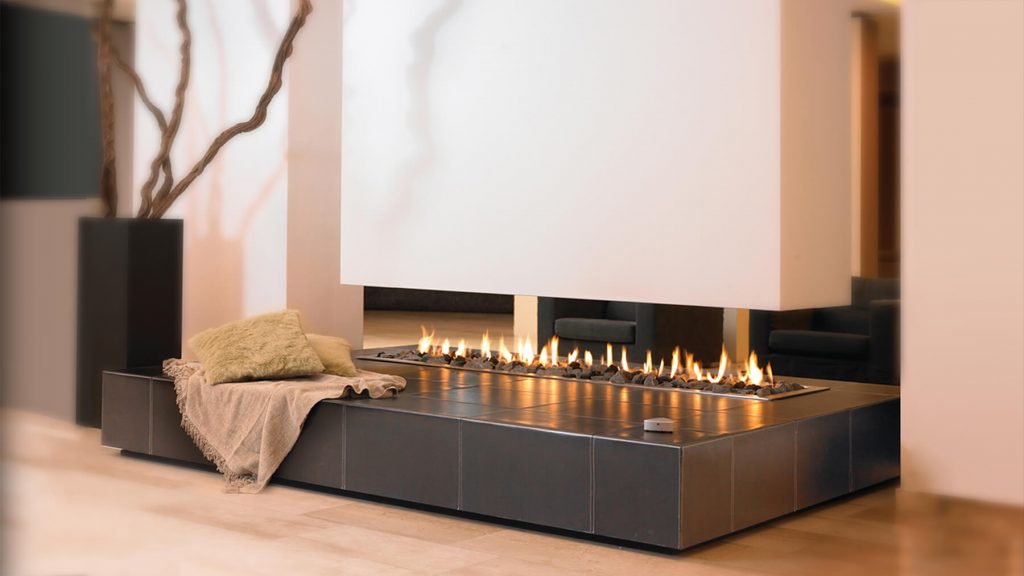 The linefire is a very versatile fireplace that you can have have as an open gas fire, glass enclosed gas fire, bioethanol or non-heating electric fire. The image below shows a bioethanol line fire with bespoke, copper curved side panels. This look is finished off with a beautiful concrete effect grey plaster on the surrounding wall. The bioethanol line fire uses liquid ethanol so there is no need for a flue system or chimney.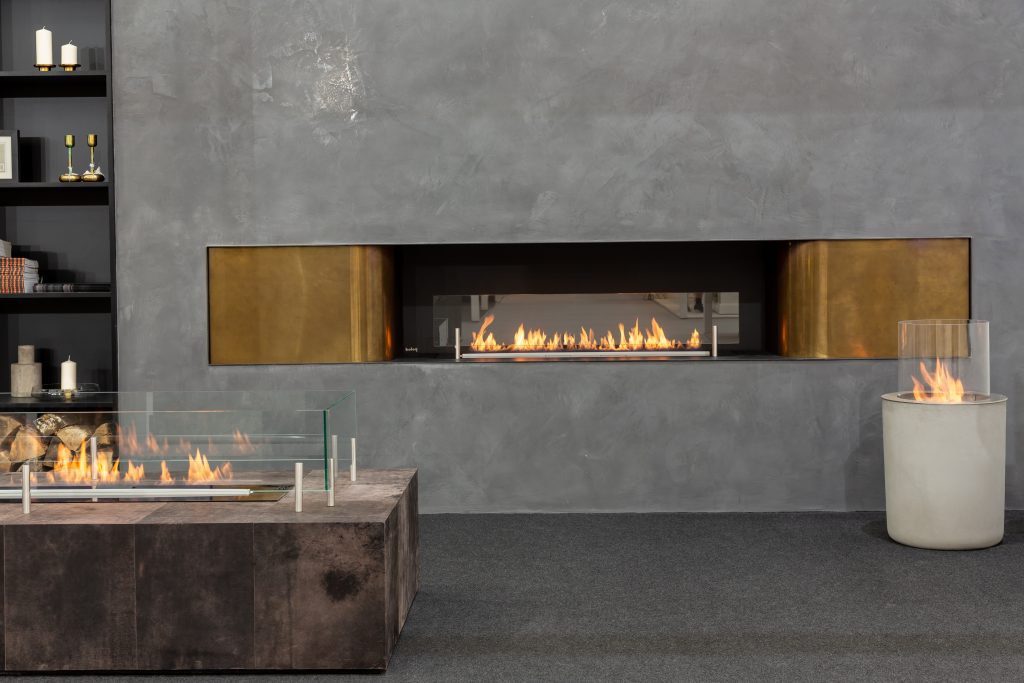 As with most of our open gas fires, our linefires come with a choice of different flamebed decoarations: white marble chippings, lava stones and the very realistic looking ceramic logs and coals (all pictured below).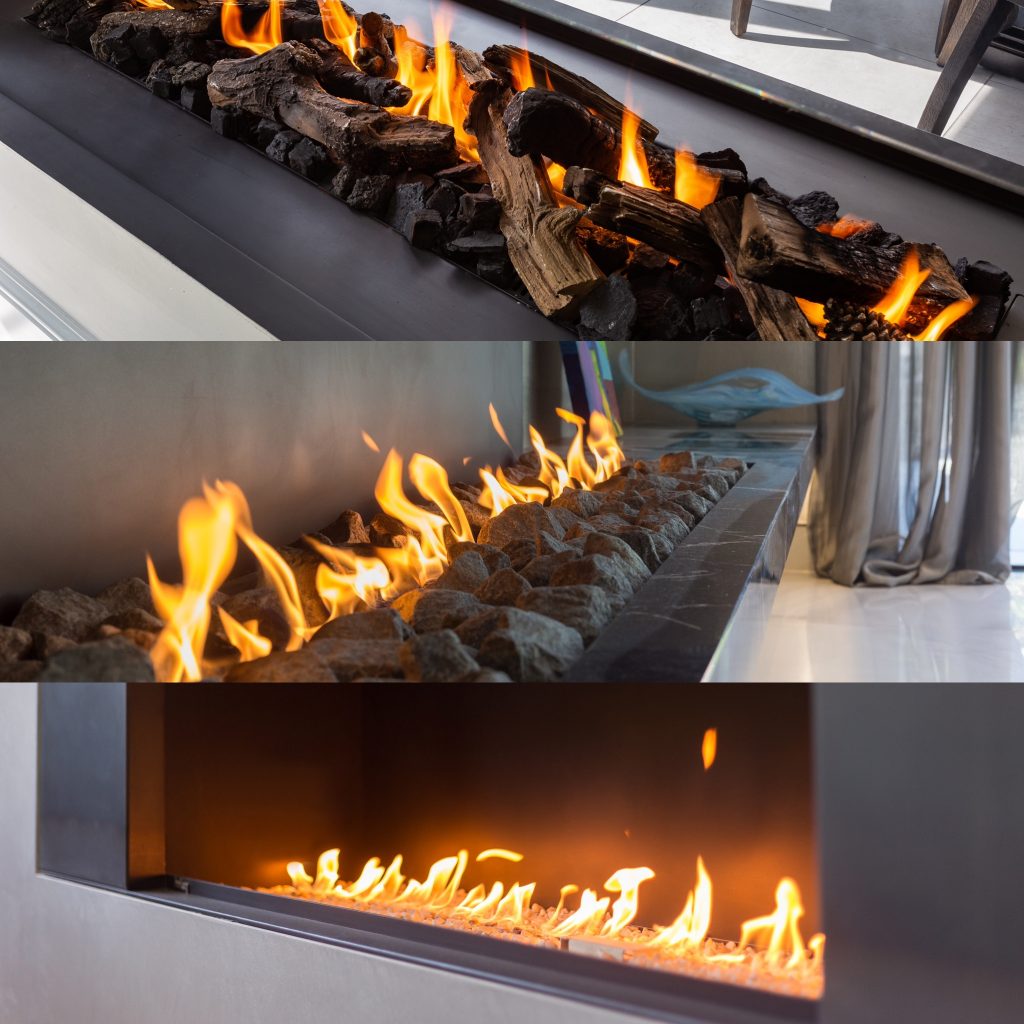 So to conclude, there are a lot of different options available for the versatile and contemporary linefires, providing you with the chance to design and buy a truly unique and stunning fireplace for your home or project. See more designs of our linefires here.