Why Luxury Fireplaces Are Becoming A Big Thing
Posted on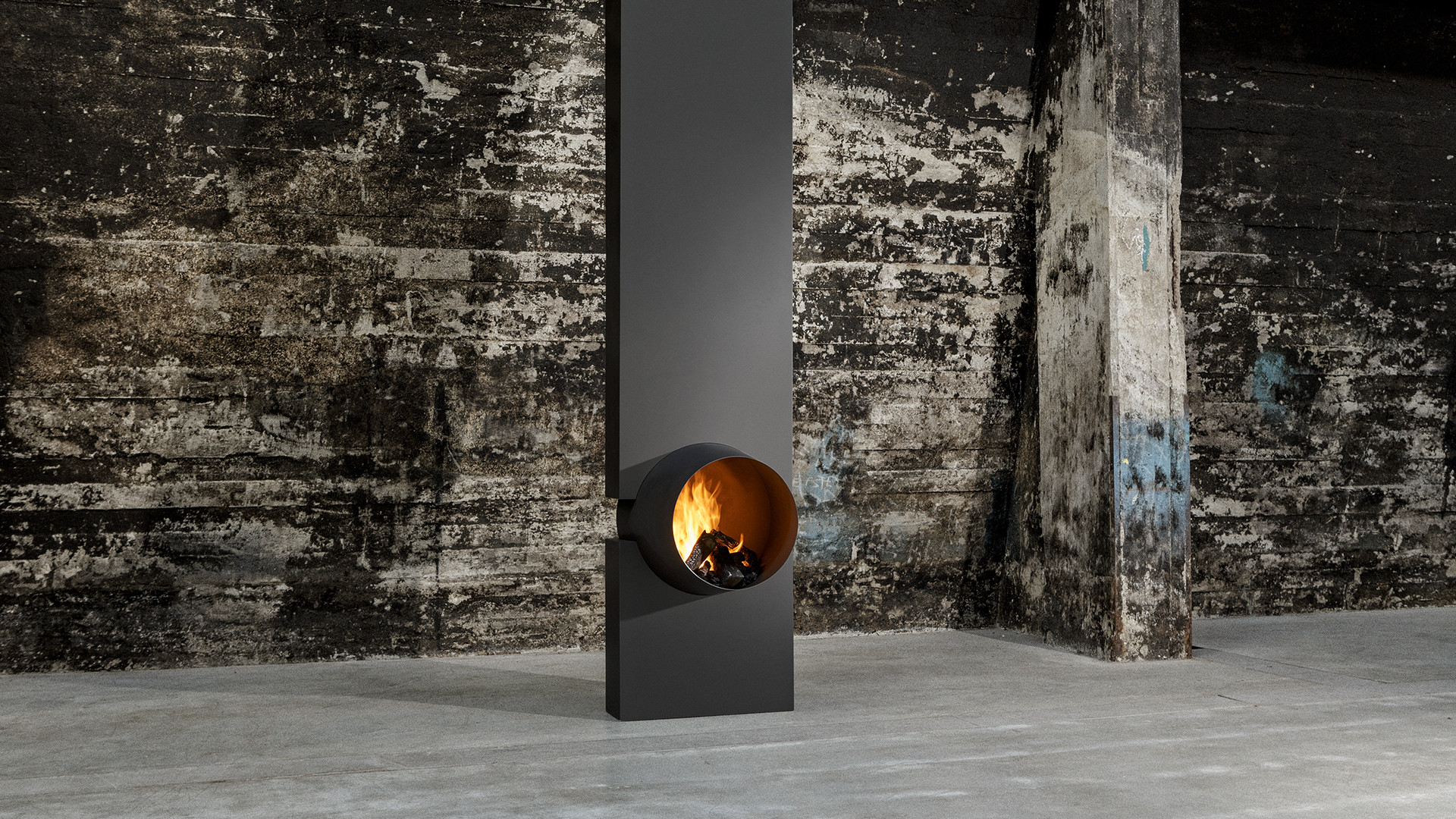 Fireplaces, aside form being a part of daily living for most home owners, is also becoming a piece of modern functional art. From their luxurious glamour and high-end features, it's not really much of a mystery why people dream of obtaining one. May it be for practical or stylish reasons, one thing is for sure; this unit can instantly boost the overall look of your home.
Here are some of the most luxurious and contemporary fireplaces that will definitely enhance your space!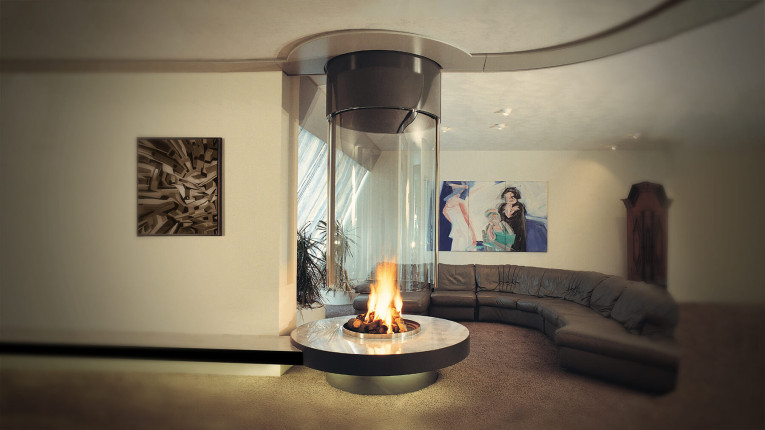 The Round Feature
An ideal way to create a focal feature is to install a fireplace that would put the viewer in awe. This particular design allows light to easily pass through, giving people a clear view of the glorious flames. It is definitely a perfect piece to incorporate in a lounge area.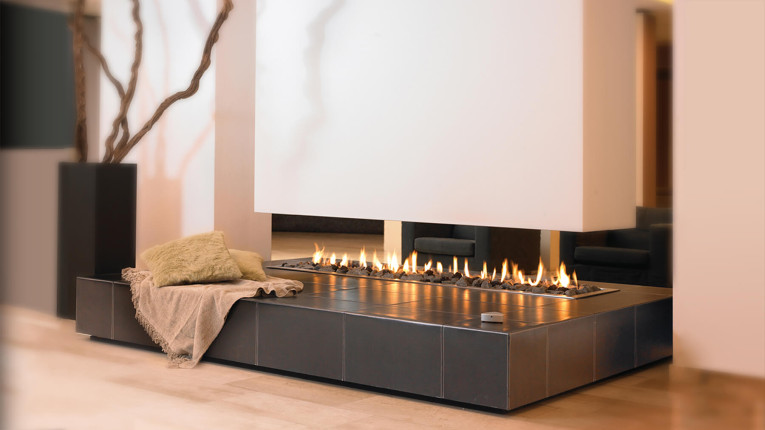 The Leather-base
A suspended fireplace unit can really turn a simple furniture into a modern piece of art. This particular design provides a clear view of the beautiful flames, allowing a romantic charm to the entire room. Place some soft pillows and blanket over the edge, and you now have a relaxing spot by the fireplace.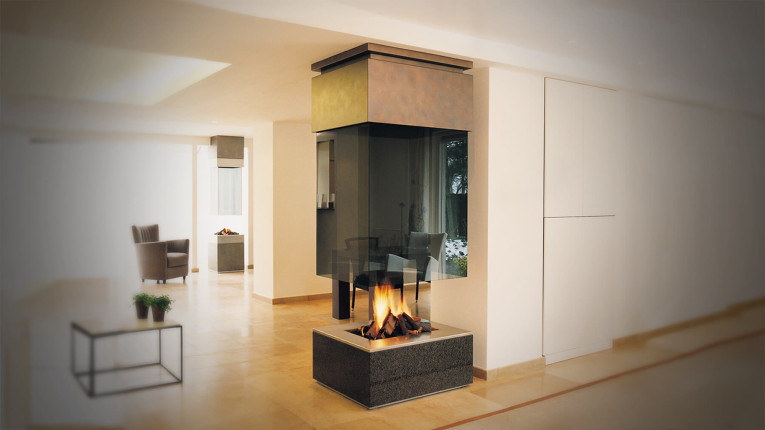 Ceiling-hung Fireplace
Break up an open space by integrating a luxury fireplace design that also doubles as a functional focal point. Like any other suspended fireplaces in our wide collection, this one is also custom-designed to seamlessly fit between the floors and ceiling, allowing a complete view to the flames.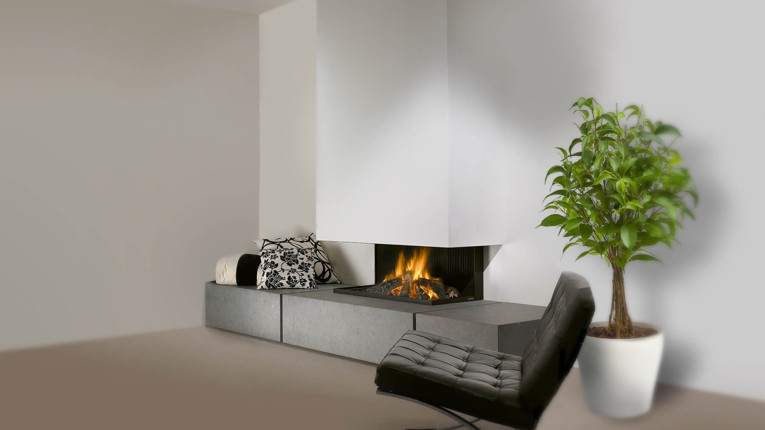 Cosy Wall Space
Starting from its sleek stone base, floating canopy, and three-sided view of the dancing flames; this luxury bespoke fireplace is indeed a piece of art and beauty.
Place a couple of soft throw pillows to the side and you got yourself a cosy nook, close to the heat emitted by the fire. Also, the base and top part of this design can be replaced with different materials available, in order to accomplish the ultimate bespoke feel.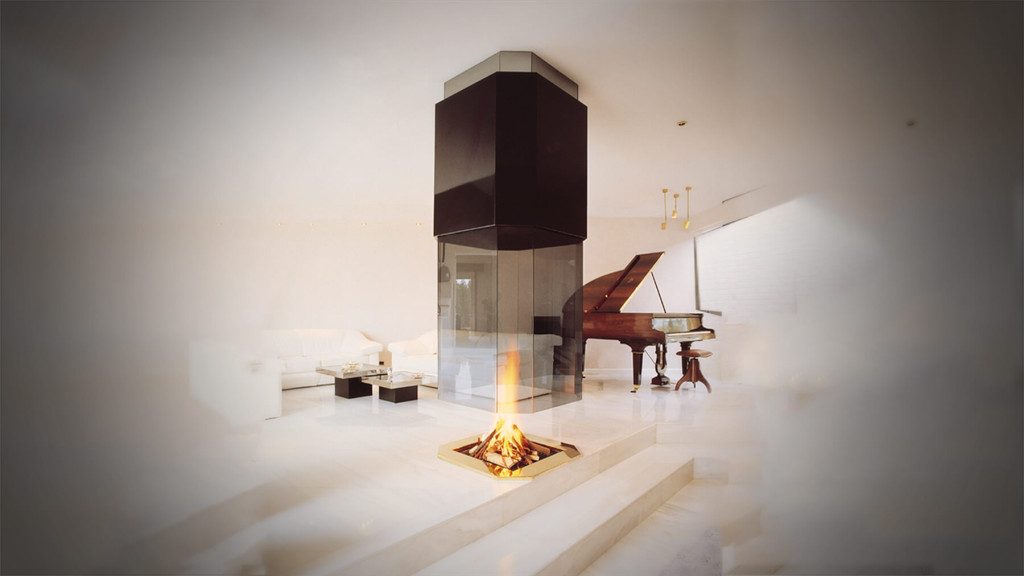 The Suspended Design
To entirely go beyond the mainstream designs, choose a fireplace that suspends from a ceiling-hung canopy.
Of course, it can be in any shape and size you want it to be, but this exceptional design speaks luxury and elegance. The glass incorporated in the structure provides a clear, unobstructed sight of the fireplace from all angles. Aside form that, it also allows the light and warmth emitted by the flames to easily flow all throughout the room.
If your budget and space allows, definitely obtain your own piece of luxury fireplace. This does not only enhance the look of your home, but also increases the potential of your property!