9th March 2018
13 Reasons Why You Need to Invest in Electric Designer Fireplaces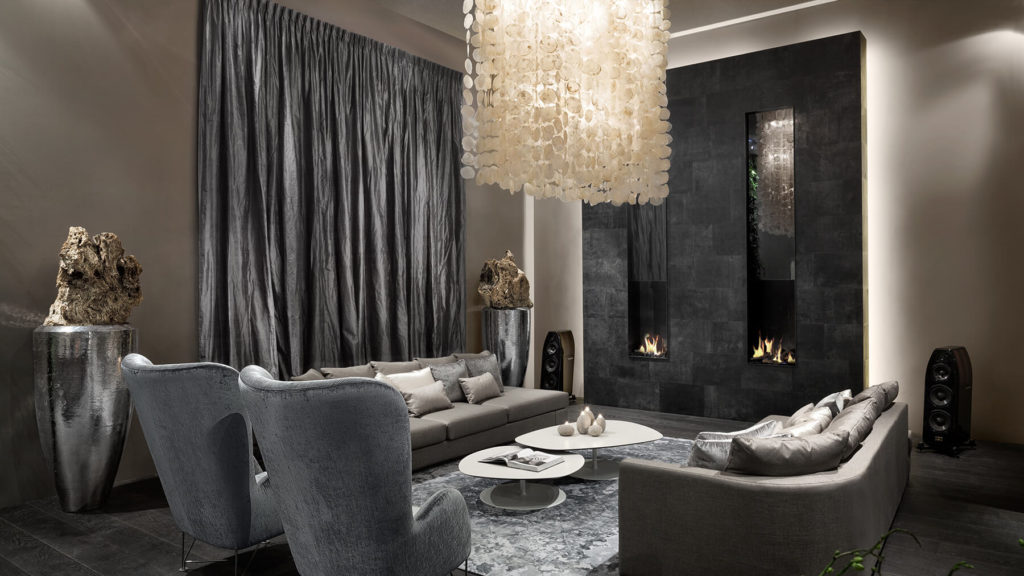 In the past, traditional wood-burning fireplaces or natural gas types are not precisely practical, since they present quite a few challenges, from cost to complicated logistics installation. Not to mention the regular upkeep of a wood-burning hearth.
That's why electric designer fireplaces have become an appealing alternative for a growing number of homeowners. Technological advancements gave way to more affordable and convenient and stylish fireplaces that complement your home's existing décor.
Here are 13 reasons why an electric fireplace is a worthwhile investment.
Easy Installation
We all know how time-consuming and complicated having a traditional hearth installed since you have to factor in the chimney.
Meanwhile, a linear wall-mount electric fireplace only requires much less hassle. You don't need any gas lines or other infrastructures. As long as there is a power outlet, then you're good to go.
This fireplace type is also ideal for homes, condominiums and small apartments that are limited or a tradition wood-burning fireplace is not an option.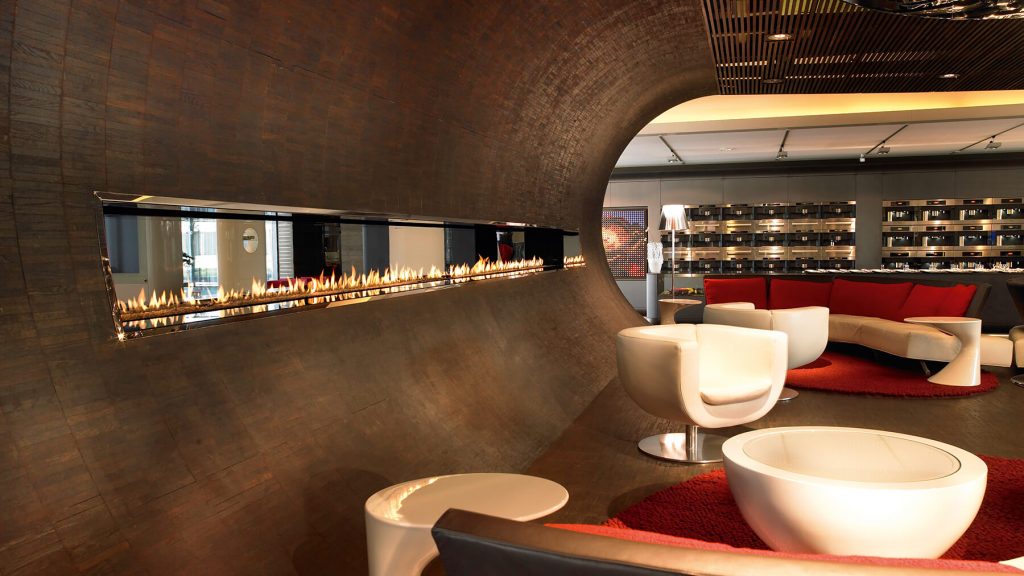 Electric Designer Fireplaces Safety
One of the main reasons homeowners turn to electric fireplaces is because these are much safer compared with other products available in the market today.
Why?
An electric fireplace is a safer alternative since they don't involve any hazards which could possibly endanger your family or your home. Unlike traditional wood-burning hearth, electric fireplaces keep a localised warmth and could operate in either electricity or gas.
Additionally, it emits enough heat to keep you and your family warm and cosy. There is a very slight potential of being burned.
Also, similar to all other household appliances, safety is of paramount concern when operating this product type.
Cost-Efficient and Affordable
By far, electric designer fireplaces are the most affordable and cost-efficient choice to enjoy the comforts of a fireplace at home. This greatly helps consumers since they can now have access to affordable heating at reasonable costs.
Additionally, modern electric hearths feature technology designed to give off enough heat using very little electricity. In other words, in the long run, this converts to savings since you'll enjoy more heat for your money.
Easy to Use Fireplaces
Unlike its competition, electric types extremely easy to operate. Generally, all you need to do is turn on the fireplace by flipping the switch or remote control. Viola! Heat! The product will start working and immediately provide heat to your space.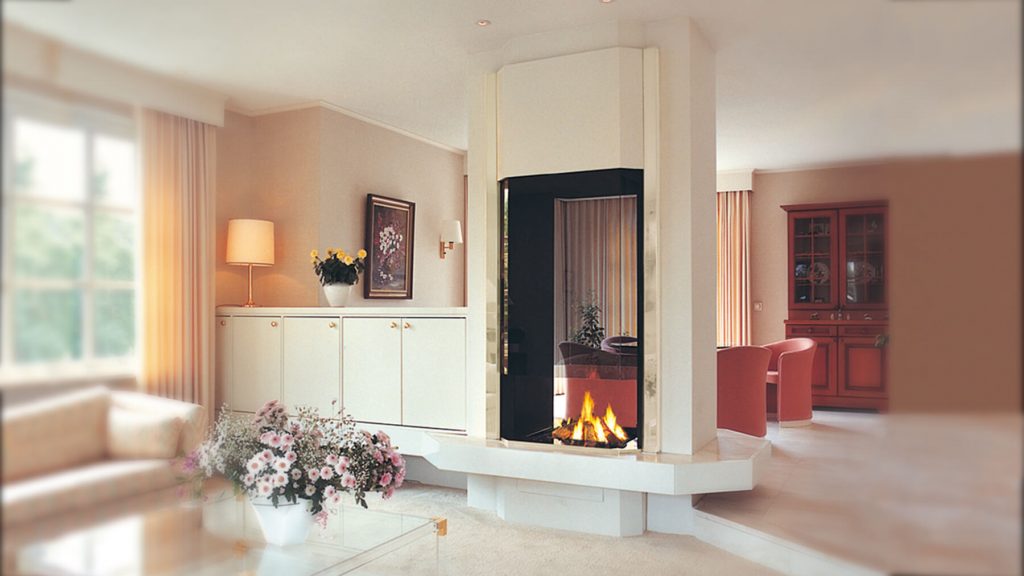 Low-Maintenance Fireplaces
Say goodbye to chopping up wood, stacking them and keeping an eye on the fire. Also, there's no need to scoop up ash from the hearth any longer if you opt for an electric product.
It requires no clean up since it doesn't produce any mess. This is more than a convenient comparison compared with the wood-burning type wherein you have to clean up after use, watch it in case sneaky coal comes popping out and inhale smoke and fumes, which also gets inside the house instead of going up the chimney.
Evenly Circulates Heat
Since there is no chimney, heat cannot escape. The electric fireplace's heat is distributed directly into the room, with a fan evenly distributing heat.
Zone Heating Technology
These modern fireplaces have been designed as zone heating source or supplemental heating. You can enjoy savings on your home's central heating costs if you lower the thermostat and then set the fireplace to a comfortable temperature as you relax in the room where the fireplace is located.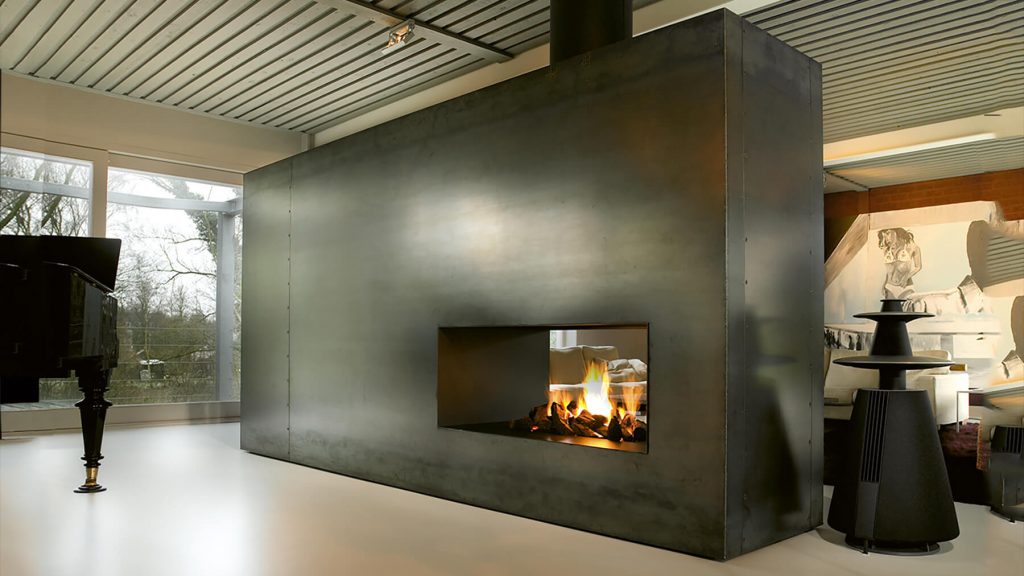 Space Saving Fireplaces
Since remodelling is not necessary with an electric fireplace, flexibility in the installation is ideal for people who live in apartments, condos, mobile homes, RVs and other residential homes with limited spaces. Which is why an electric fireplace is the perfect heating solution you need. Also, they vary in depth and can be built-in into an entertainment unit.
Touch Control for Instant Fire
Newer models feature touch control where with a single touch, you can instantly enjoy a beautiful fire. The built-in touch control and also a remote control will provide you with great convenience and tons of options for presentation.
Transform Your Wall into a Focal Point
Not only will an electric fireplace improve the aesthetics and ambience of your household, but also it will take it one step further. You can create a showpiece and a focal point.
Can Be Placed in Just about Any Room in the House
Imagine a fireplace in your very own bathroom? Natural gas and wood-burning fireplaces have limitations as to where they can be installed, whereas electric types do not pose such issues.
As such, you can relatively place it anywhere, from the kitchen to the bathroom to your own bedroom and experience the benefits it can provide.
Can Be Used All Year Round
Who says you can't use a fireplace during the summer? Electric fireplaces are not just meant for the bitter, cold months. You can still relax and enjoy a cosy night in the middle of the summer by simply keeping the heat of and turning on the flames. Magical right?
Perfect for Entertainment
If you're fond of having guests over for some wine or just dinner or a simple gathering, this fireplace is the perfect way to create an inviting, entertaining and comfortable space for your guests. Plus, it's a great conversation starter for your guests. It can also be a work of art with its dynamic display of technological wizardry.
Electric designer fireplaces are generally a beautiful display and a space heater. Remember however that they are not meant to be the main source of heat. You still need your central heating for that. They merely supplement the home's heating.
Overall, it has a number of advantages and it would be a great enhancement to any home.
Contact us today to start talking about installing a modern luxury fireplace in your home. We have a range of bespoke fireplaces for you to browse.