31st March 2016
10 Best Modern Fireplaces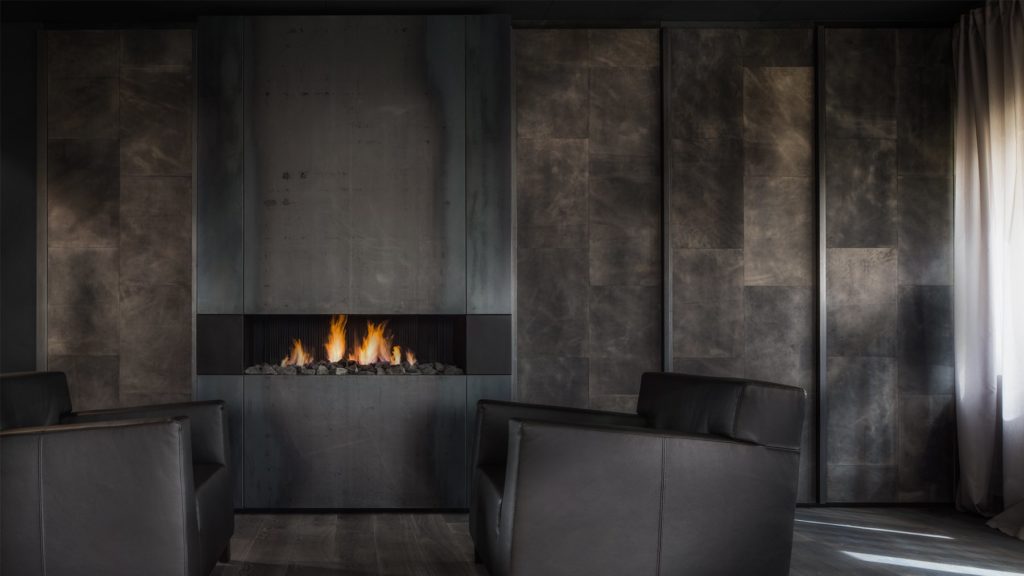 To those homeowners wanting to incorporate a custom-made modern fireplace to be mounted precisely on their specified measurements, here are 10 of the best modern fireplaces that will absolutely blow your mind!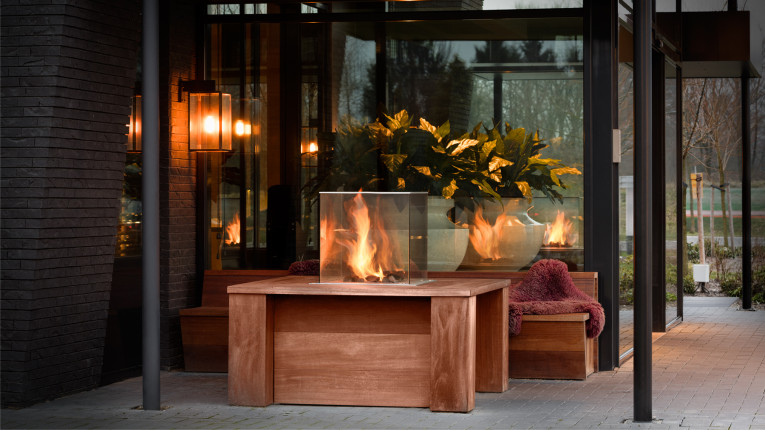 Outdoor Firebox
This modern fireplace design is set to create an outstanding ambience. It's a custom made outdoor gas fire with wind surround and glass safety, fitted at the centre of a coffee table; an ideal way to cosy up after a long day.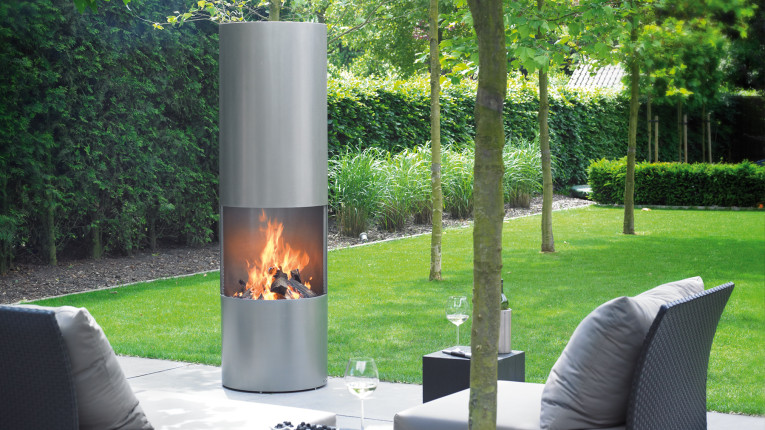 Cylindrical Centerpiece
If you're the type of person who wants to hang out in an outdoor patio, then this particular outdoor fireplace design is definitely for you. The elegant stainless steel body of this fireplace adds a certain modern vibe to the area. Plus, it could also be easily moved from one place to another for a more practical approach.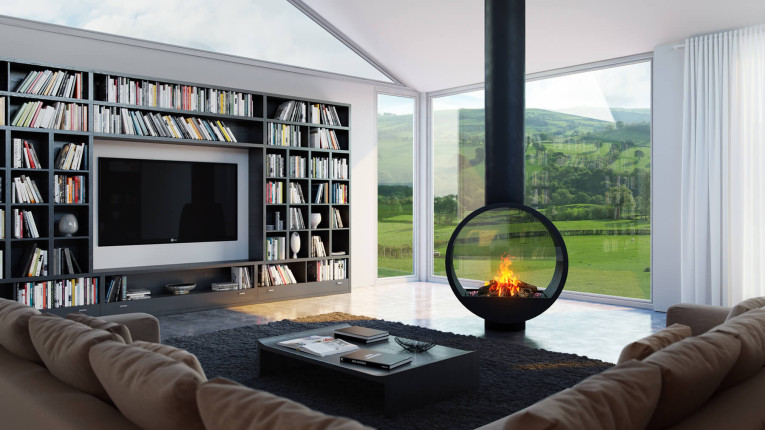 Double-Sided Oblique Fireplace Design
Another addition to our bespoke fireplace design is this stunning piece with a fabulous top section that extends all the way up to the ceiling. It has been custom-made to fit seamlessly in the room and sealed off with glass to allow a two-sided view of the flickering flames.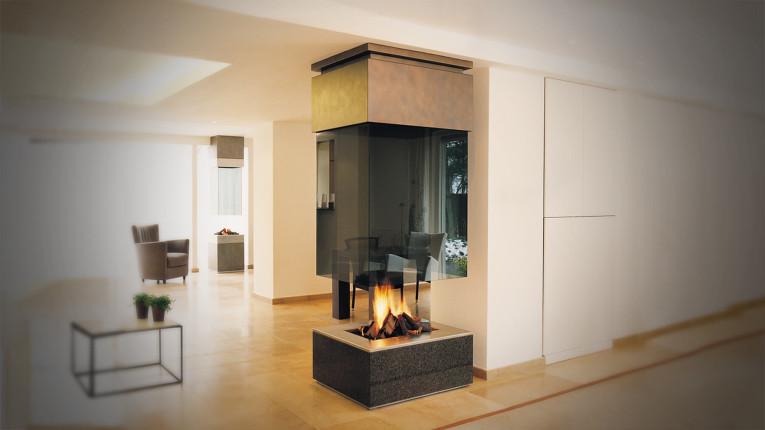 Ceiling Hung Fireplace
Break up an open space by incorporating a modern fireplace design statement that doubles as a cosy focal feature. Like any suspended fireplaces in our collection, this one is also custom-designed to fit between the floors and ceiling, allowing the perfect four-sided view to the flames.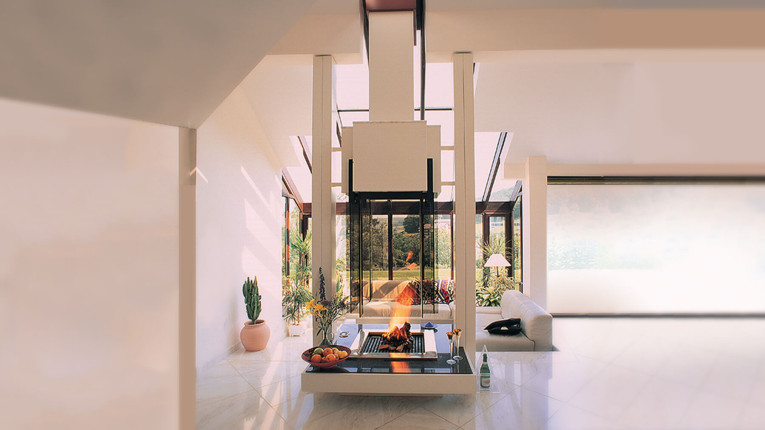 Glass Feature Luxury Fireplace
The splendour of this design is that it provides an exquisite focal feature to the living space as well as upholding efficient light flow. The stunning flames emitted by this modern fireplace provide immediate warmth, making it the perfect place to relax.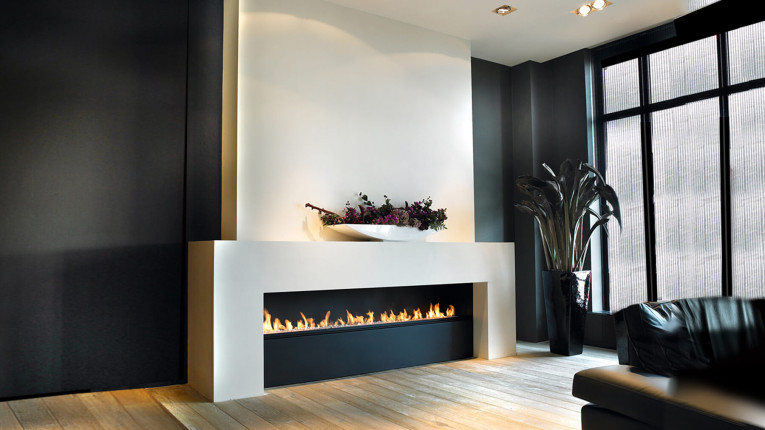 Traditionally Shaped Luxury Fireplaces
This one has the classic fireplace shape, but with improved sleek lines and an integrated line fire making it an outstanding home feature. It may be quite bulky, but it can be modified to fit both large and intimate spaces.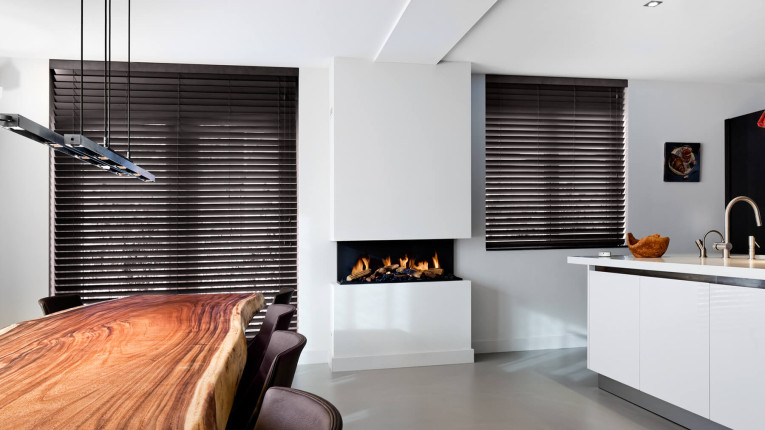 Modern Slimline Fireplace
Fireplaces can also look remarkable in the kitchen space when placed correctly. This particular design has a slimline feature, making it an ideal partition piece for the kitchen and the dining area. It is set to be open on three sides offering warmth from all angles.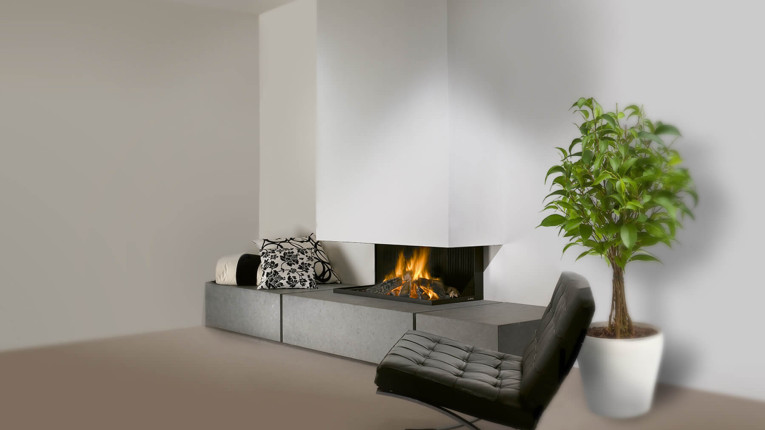 Cosy Fireplace Designs
With its floating canopy and three-sided view of the warm flames; this modern wall fireplace is truly a piece of art. Throw in some fuzzy pillows to the side and you got yourself a relaxing space, close to the warmness exuded by the fire.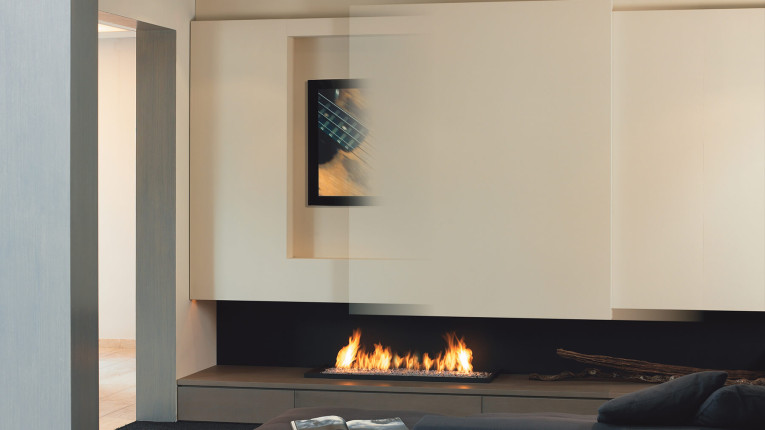 Sliding Wall Bespoke Fireplace
This design was made to the client's requirement. They wanted to have a media wall together with a spectacular fireplace positioned just below the TV. This was also styled to conceal the media section when not used. With a click of a button, the panel right above the fireplace slides through to expose the TV.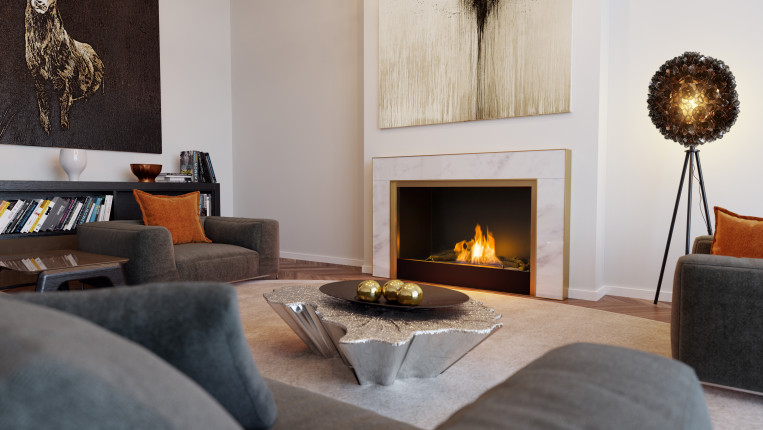 Modern Fireplaces with Carrara Marble
This stylishly modern fireplace is integrated with a luxurious Carrara marble along with gold painted steel. The materials and the steel component used for this design can be changed ad improved in line with the client's request. This style is appropriate for both modern and traditional homes.
Fireplaces can both look traditional and contemporary. It's the function that makes it modern & practical.
Contact us to talk about our many contemporary fireplace designs. We have bespoke fireplaces, statement outdoor fires and more.