29th November 2017
Advantages & Disadvantages of a Hanging Gas Fireplace
The popularity and demand of gas fireplaces are only continuing to grow. As a matter of fact, nearly 70% of the fireplace products used today use propane or natural gas as a fuel.
The efficiency of utilising gas fireplaces plays no small role in that growing demand. Why? Because instead of chopping wood, building fires and cleaning up ash, homeowners can now instantly enjoy warmth and comfort by merely pressing a button.
If you're still trying to determine whether a gas fireplace works for your home, here's a little more information to help you decide.
Advantages of Hanging Gas Fireplaces: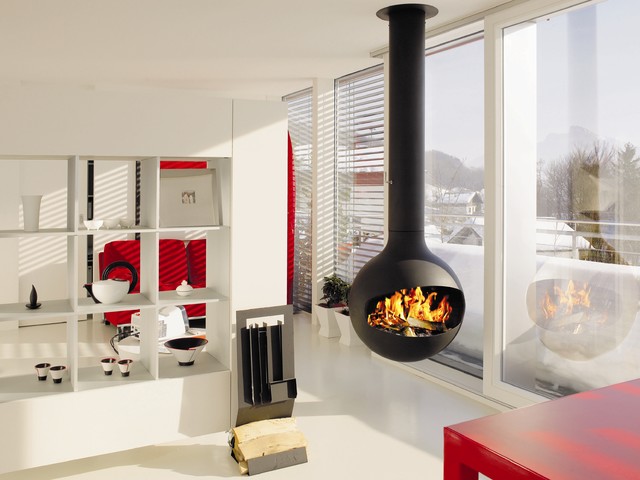 Realistic Fires
Even if you're not chopping up logs to light up a flame, that doesn't mean your fireplace won't look like you have been. These days, ceramic gas logs have been developed to look like the real thing. In fact, a lot of them are even hand-painted and hand-made to seem realistic! After all, you don't need to sacrifice aesthetics for function.
Instant Warmth and Ambience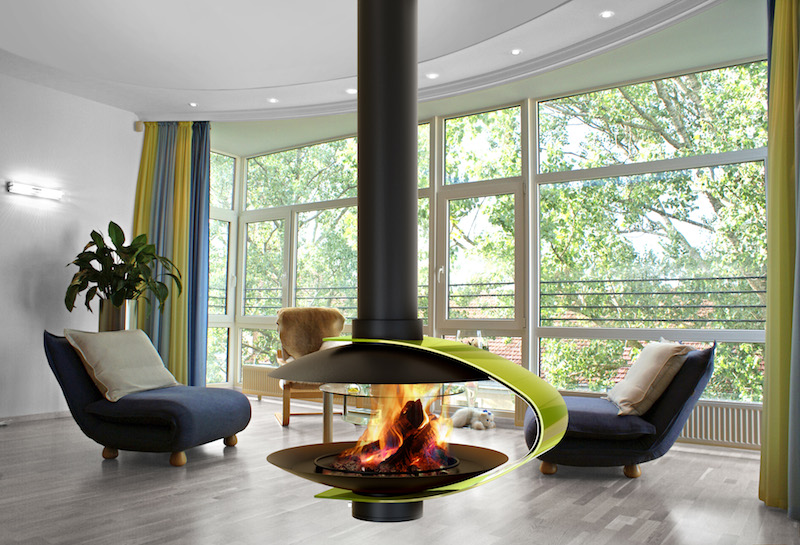 One can never oversell the convenience that gas fires have to offer. Since almost all of us have busy lifestyles, the practicality of hanging gas fireplaces plays a significant role in many homeowners. Nowadays, manufacturers have also added plenty of other features including timers and remote controls that regulate the heat levels, as well as fans and blowers that circulate more heat all throughout the room. Pretty convenient, right?
Wider Options To Choose From
There are a lot of things you need to consider when you're installing a wood-burning fireplace, from the chimney to the cement footing that holds it in place. With gas fireplace designs, you have more flexibility. Vent-free gas fire units don't even need a traditional chimney! Chimney experts can help you better understand the options that might work best for your home, so be sure to consult one before installing.
Disadvantages of Hanging Gas Fireplaces: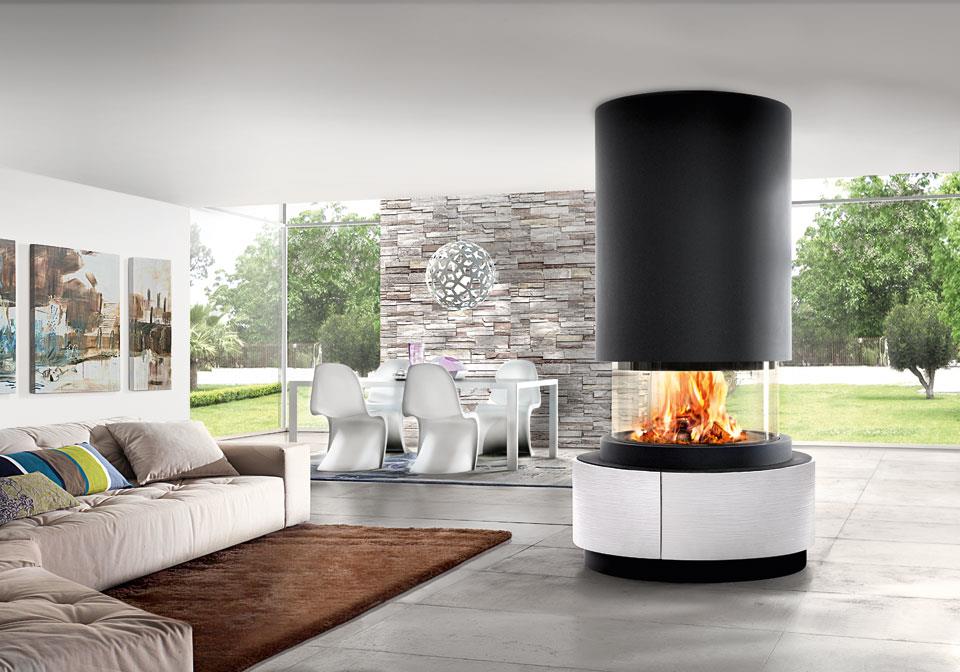 Having To Buy Fuel
Homeowners in forested areas often use fallen wood to fire their wood-burning fireplaces for free. However, with a gas fireplace, you don't get to do this anymore. So if you love the smell of burning wood, you'll surely miss it.
In the end, it's only a matter of personal preference. Some people can't get enough of the aroma that burnt wood produces, while others hate it.
Important Reminder: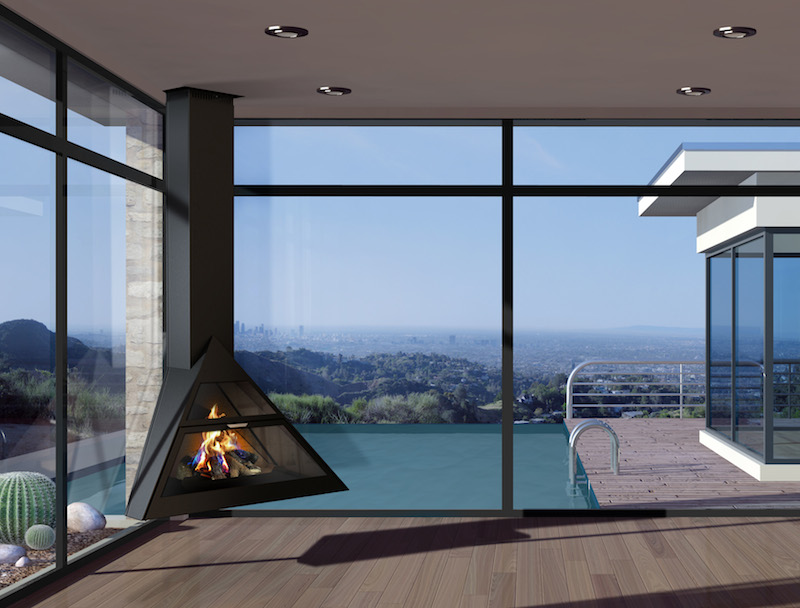 The ability of gas fireplace to burn clean and green all depends on proper installation, routine maintenance, and how you use it on a daily basis. To do so, you will need to hire a professional to service your gas fireplace annually, as they will be the one to inspect the fan, the burner, the pilot light, the venting, as well as the thermostat.
So if you're looking for hanging fireplace designs that offer high-quality performance, there are options out there that will definitely meet your standards. Good news is, you don't need to search far and wide since we have a wide selection of designs for you to choose from!