30th April 2017
Trendy and Contemporary Fireplace Designs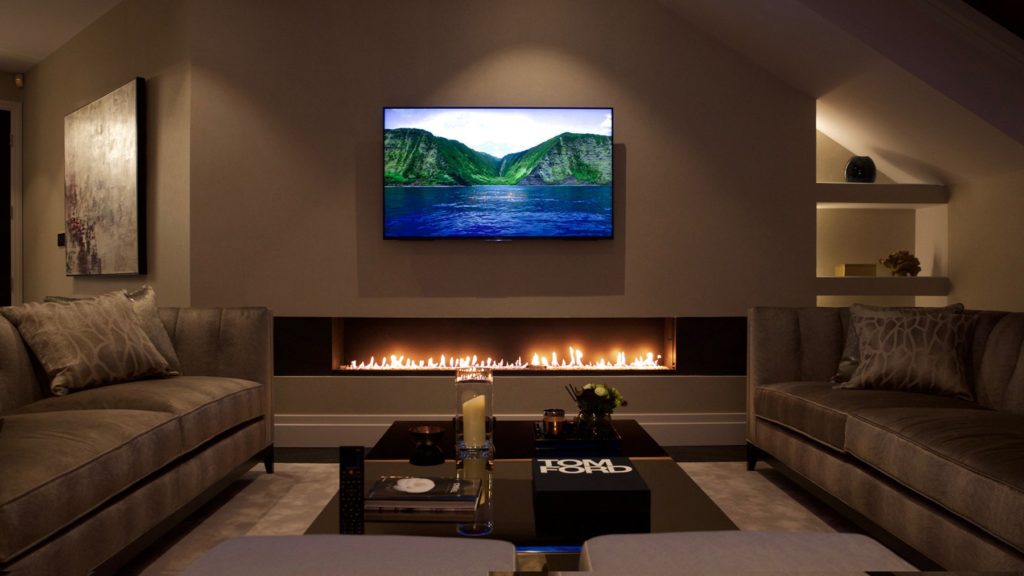 Let your family and guests feel absolutely cosy by incorporating warmth into your home, as this enables them to be more at ease and comfortable. What better way to carry out that task than by integrating a stunning gas fire the exudes style and high-quality function?
Here are some seamless design ideas for you to choose from: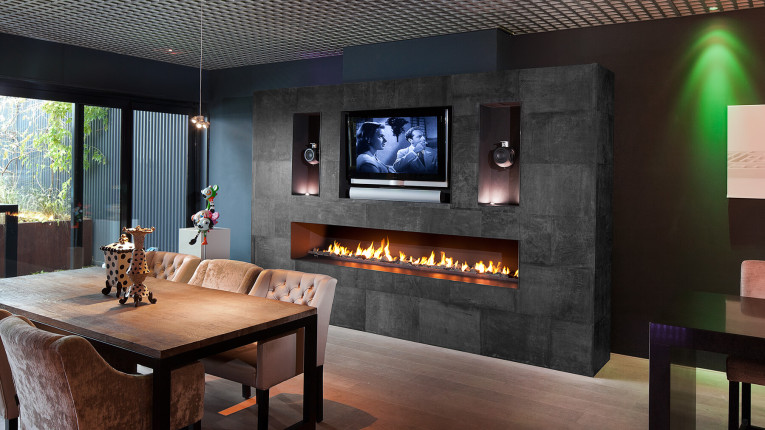 The Leather Design
This is for those homeowners who want to integrate a fireplace with an edgier look. A fireplace like this can be installed in all kinds of home settings; including those without an existing fireplace. It can also be obtained in a variety of style options namely: bioethanol, open-fronted gas fire, and glass-enclosed gas fire to achieve the utmost contemporary experience. It's entirely remote control operated, and available in a wide range of sizes as well.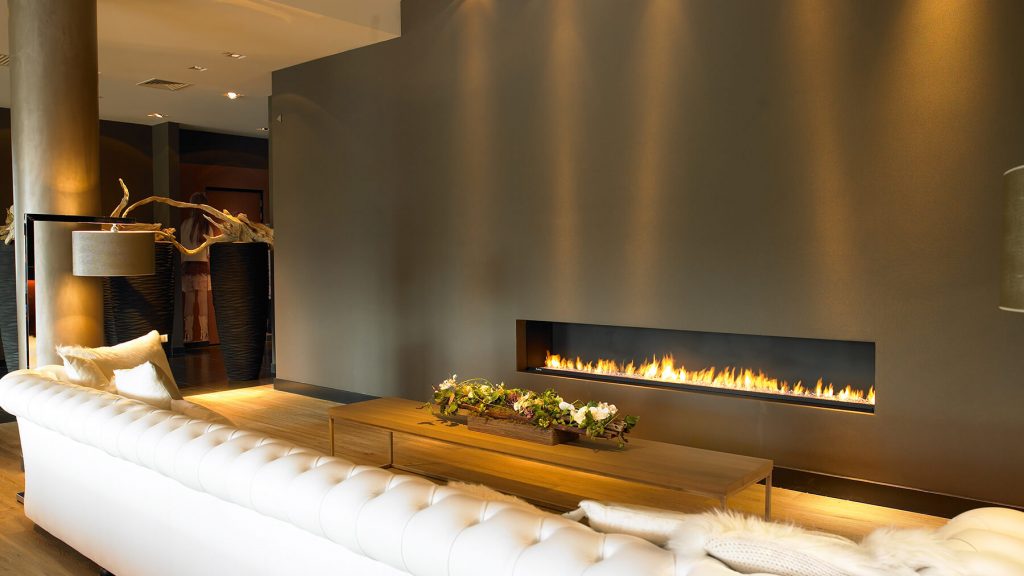 Luxury Fireplace Designs for Your Home
Another great design option for homes with huge living spaces is a contemporary gas fire with a smoothly integrated 2.4m line-burner like this one. With this length, the dazzling flames are genuinely attractive, thus, making it a perfect focal feature. It can be mounted in almost any kind of homes, may it be traditional or ultra-modern. You also have the option to have the firebed decorated with lava stones, marble chippings, artificial wood and even coal for a more conventional feel.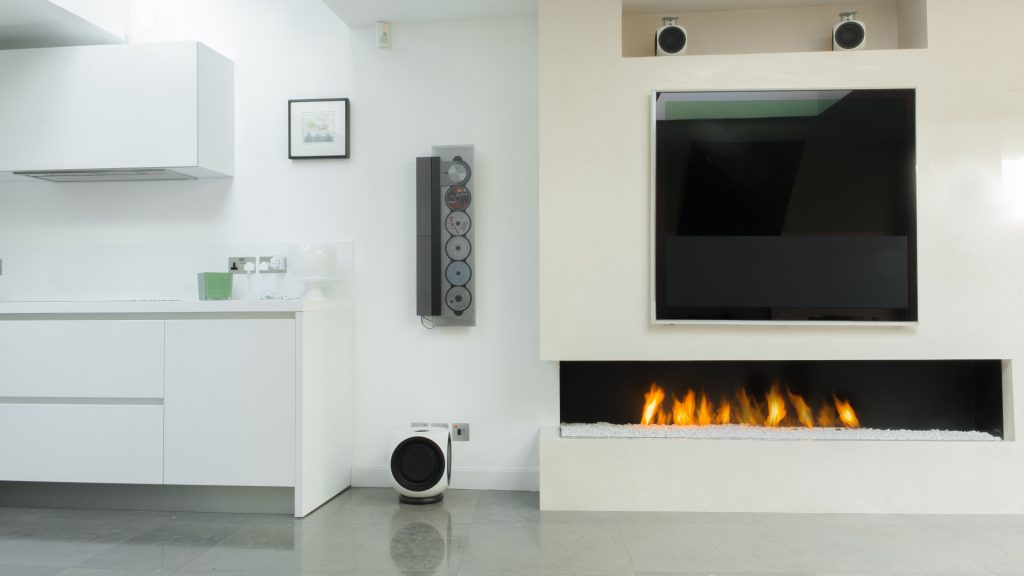 Modern Monochrome Fireplaces
A contemporary bespoke fireplace with an integrated 1m burner sits perfectly along the corner of this minimalist home. Though it was positioned on a corner, it still is the central feature in this modern kitchen. This type of gas fire can also be designed with a longer burner that has a flame length of up to 2.4m, depending upon the client's request. A corner design fireplace means that the flames can be appreciated from different angles of the room.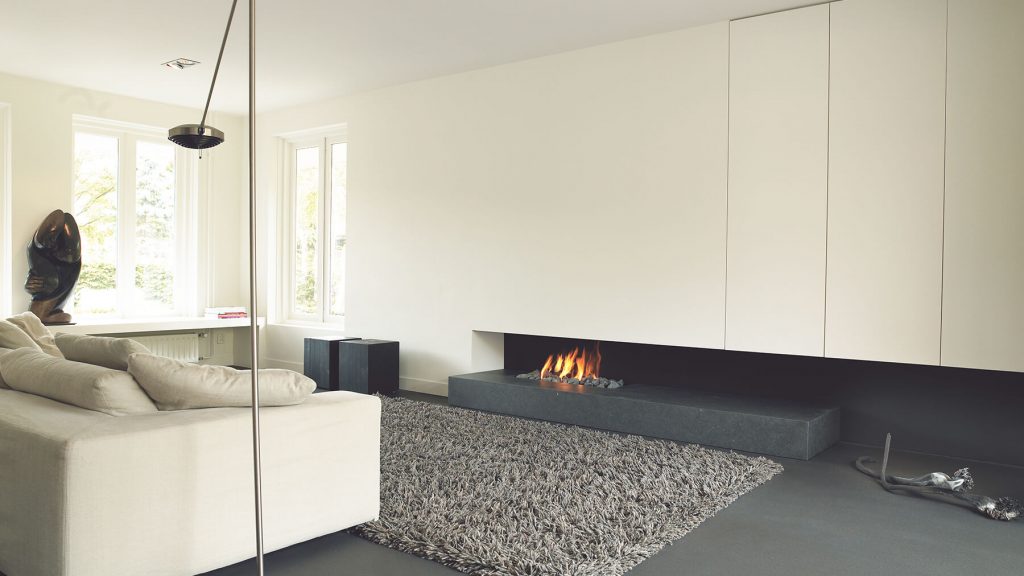 Multi-Functional Fireplaces
The fire itself is recessed/built-in so it looks as if it's part of the entire wall. The homeowners of this property have integrated multi-purpose storage units as part of the hidden media wall, and the low-level stone hearth exudes another unique texture, dimension, and material to this stunning living area. The dark portion behind the fire and along the wall was made from high-quality mild steel; this provides a coherent look along the entire wall.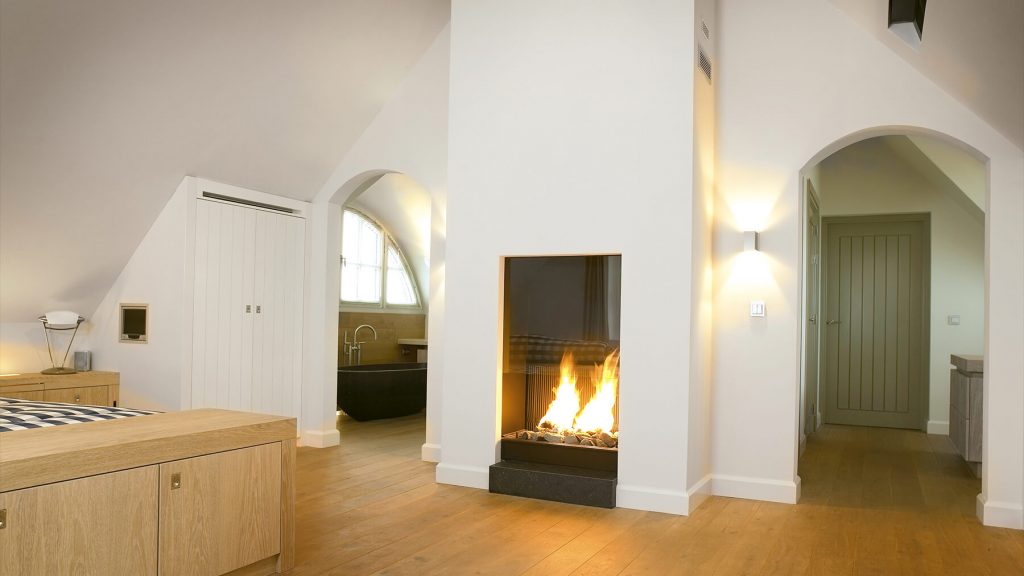 Modern Fireplaces with a Homely Feel
A tall, contemporary built-in gas fire with a glass feature gives this room a great centrepiece. The glass can either be transparent or tinted with the portion below the glass open to the flames. This contemporary built-in fireplace can be embedded within an existing chimney breast or mounted into a new area where there is no existing chimney yet.
A design that exhibits streamlined lines, with a seamless minimalist finish is truly a work of art. Be sure to explore more of our contemporary fireplace collection!
Contact us today to speak with one of our Desing Consultants about our wide collection of luxury modern fireplaces. We can also create a bespoke fireplace that's entirely unique to your home. Check out our ranges of Efficient Gas Fires, Hanging Fireplaces, Outdoor Fireplaces and more on the site!