26th April 2017
Modern & Luxurious Customised Gas Fire Designs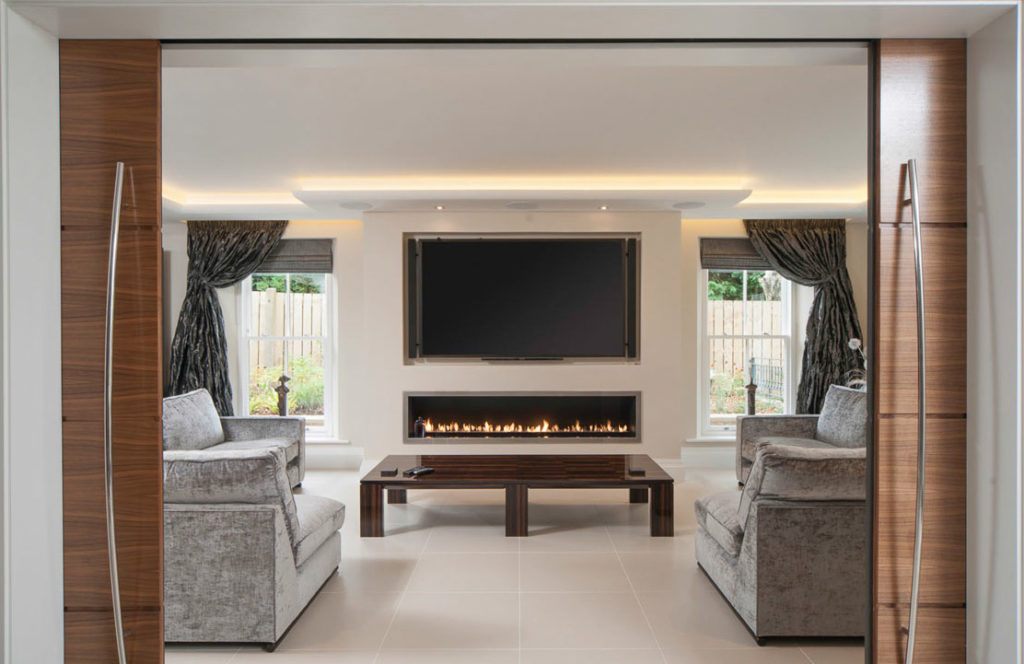 Choosing the perfect fireplace that would seamlessly fit your home scheme can be quite a challenge, that's why a growing number of homeowners (and even business owners) are opting to go for customized pieces.
Browse through these stunning gas fire designs and discover the style that would best suit your space! Let these fireplaces inspire your next renovation: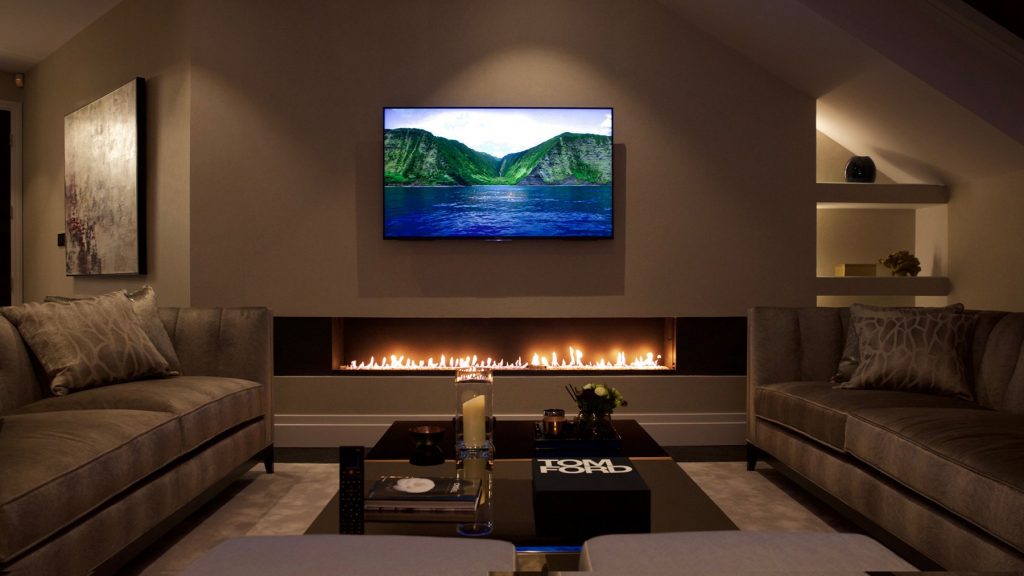 Linear Gas Fire
This particular fireplace is elegantly slender. The 2m linear gas fire was stylishly installed in this home as the main focal feature of the living area. As a stunning design feature, the dazzling flames come alive especially at night as the gentle motion of the flames provides relaxation and warmth to the entire area. The dark side panels of this layout were an added design feature to boost the impact of the fireplace within the space.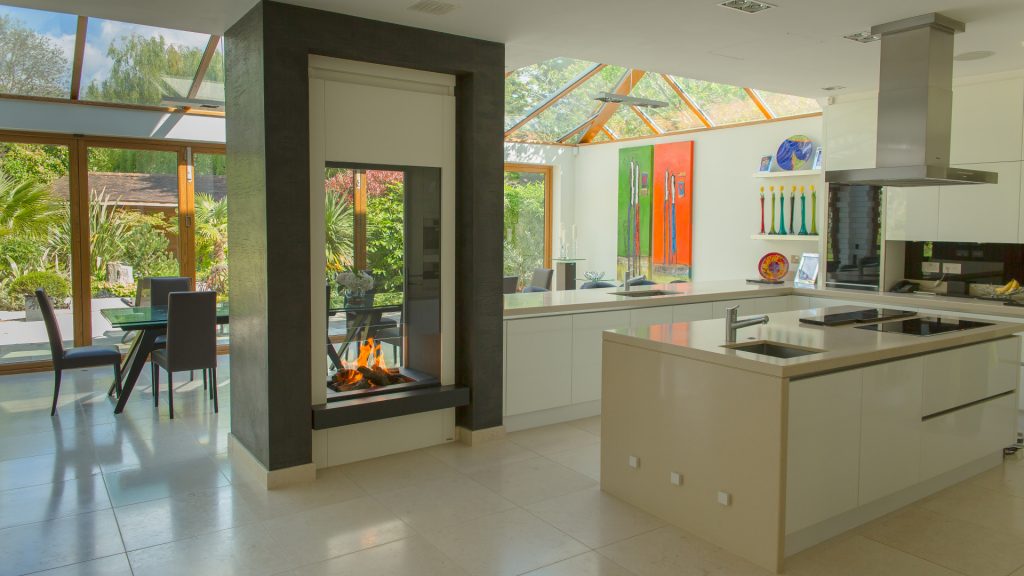 Double-Sided Fireplaces
As a see-through, double-sided gas fire, this design allows you to peek through to the other side, creating a natural and cosy focal point between the two spaces. This gas fire offers both practical design and beautiful aesthetic solutions as a stylish and efficient space divider. Glass was also integrated in order to maintain visual transparency up to eye level, and the decorative outer paneling can be modified into different finishes and colours.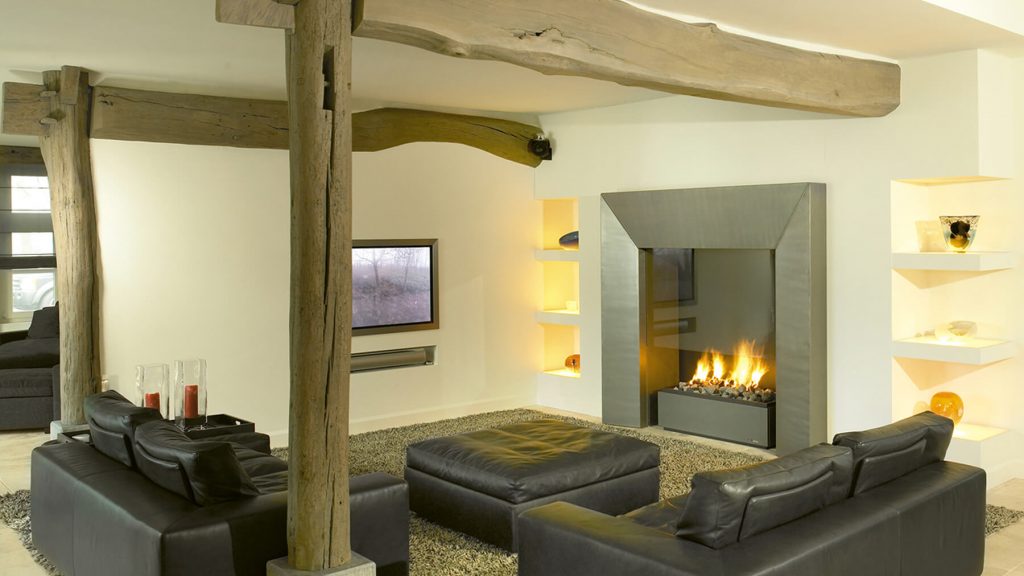 Contemporary Fireplace Design
This is one of our sensational designer gas fire designs with an exquisite fire surround and a unique bronzed finish. The sizeable glazed area provides a grand, expansive view of the beautiful flames. This gas fire takes the conventional idea of a fireplace mantelpiece and added a modern-day twist into the design. It's equally suited to fit both contemporary and traditional homes.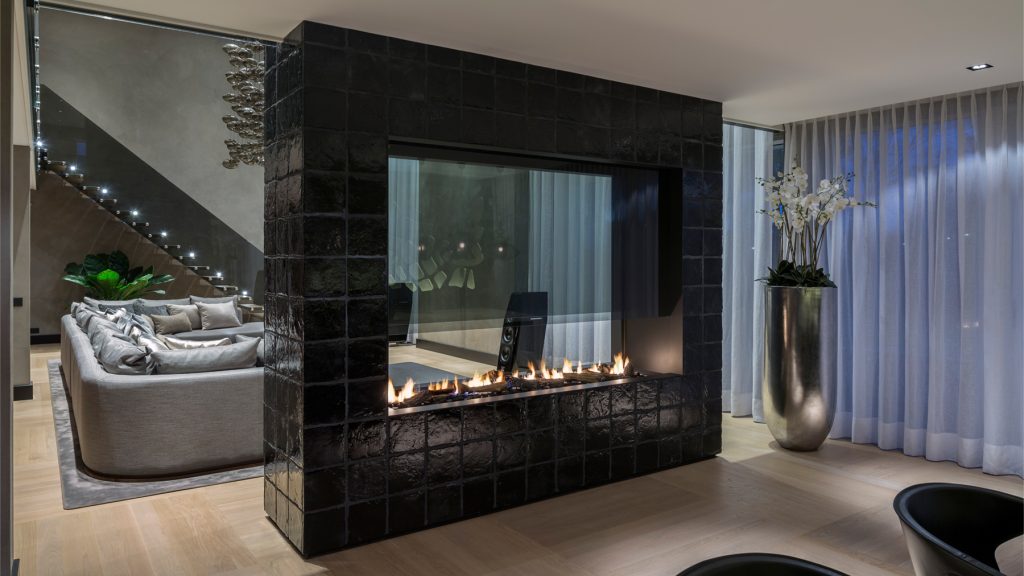 Glass Feature Fireplace Design
If you're looking for an extraordinary gas fire– why not go for something that looks like this. This particular fireplace has a large expanse of glass to fully maximise the transparency of the design. Double-sided fireplaces such as this one create an impressive feature for both sides of this large open space, allowing warmth to flow all throughout the room. This gas fire truly epitomizes what we set out to accomplish; a unique, luxury fireplace that would perfectly fit with today's contemporary lifestyle.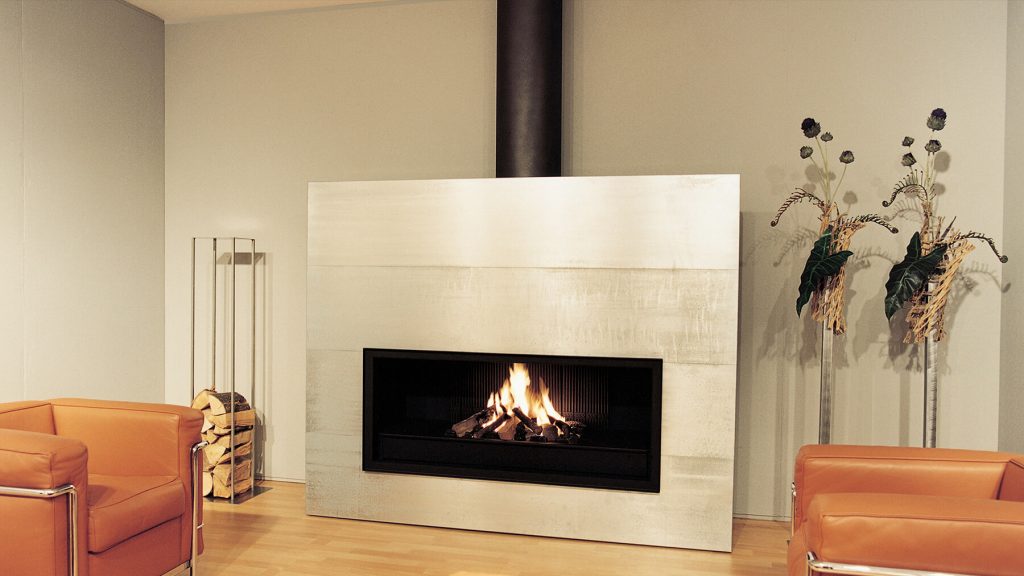 Modern Fireplaces for Industrial Aesthetics 
This one exudes industrial style and edginess with a touch of raw, contemporary vibe. The decorative metal body is made from engraved, galvanised sections but could likewise be made from stainless steel, zinc, blue steel or even a simple sprayed finish to fully achieve the look that you want. This design can be supplied as a gas or wood-burning appliance.
Make the most out of your fireplace by opting for a customised piece.