27th January 2020
Our Top 5 Fireplace Trends for 2020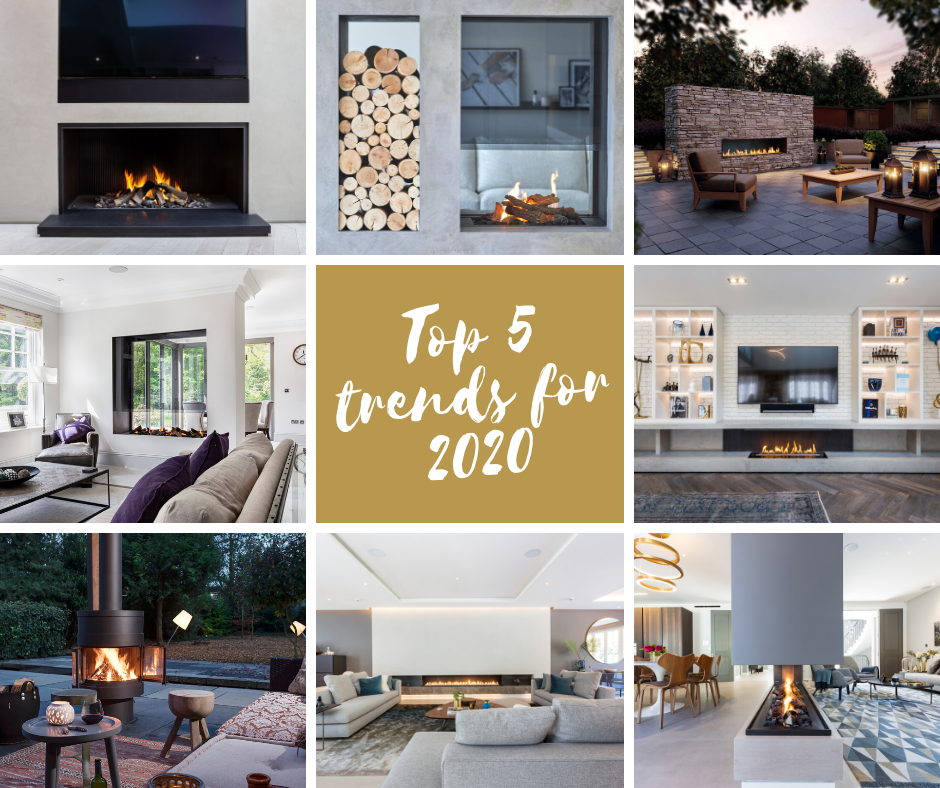 What's going to be 'hot' for 2020?
As this brand new year starts, there will be a lot of households kicking off a house renovation project. Or maybe you are planning a house move, or you are building the house of your dreams… If a stunning fireplace is part of your plans then let us take you through our predictions for the fireplace trends of 2020.
Fireplace trend #1: Open gas fireplaces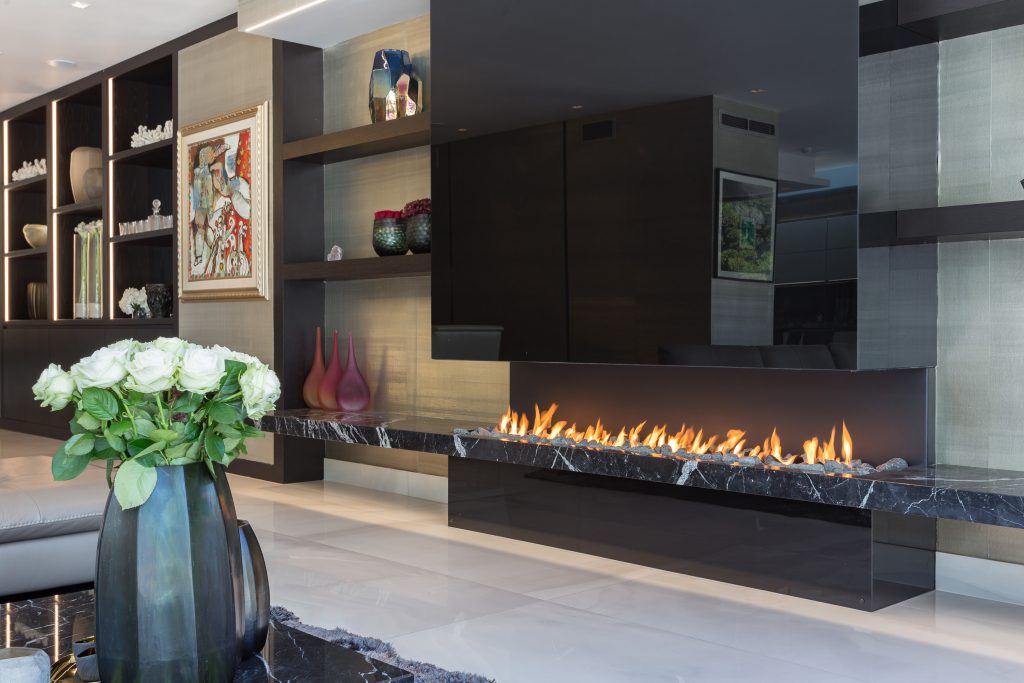 Our installations in 2019 were again dominated by open gas fires, and we see that trend continuing in 2020. Open gas fires, as opposed to glass-enclosed fireplaces, are more aesthetically pleasing as there is nothing shielding the view of the flames themselves. They are classed as decorative items, and although they do give out heat, it is much less intense than the heat from glass-enclosed fireplaces (which can be too much for well-insulated spaces). Open gas fires also allow much more flexibility in design as well so you can really have the fireplace of your dreams.
Fireplace trend #2: Bioethanol fireplaces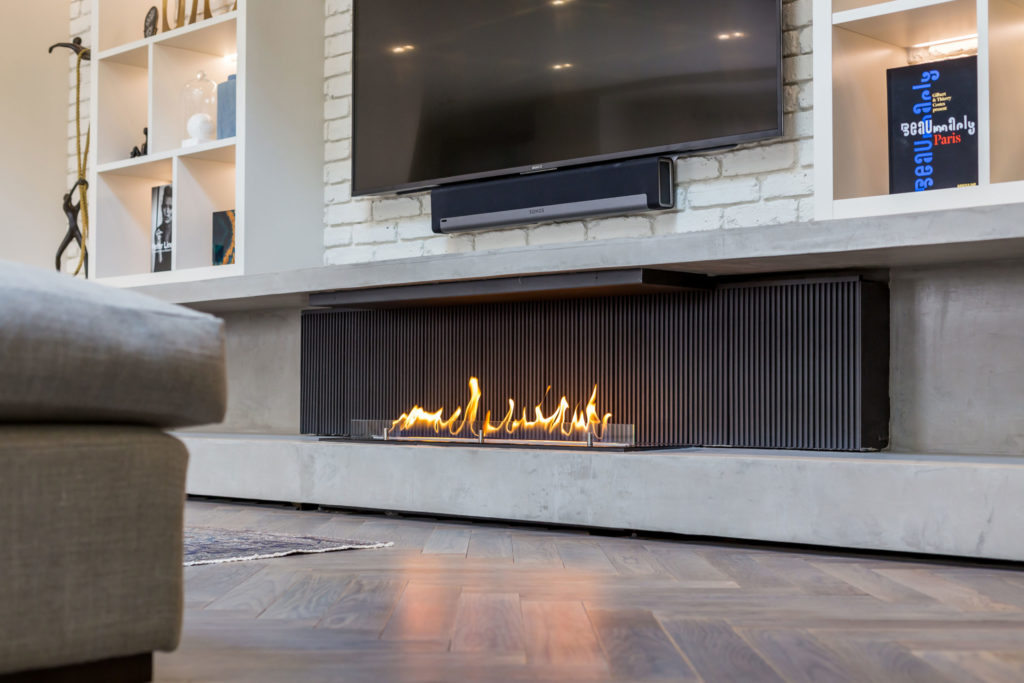 Last year we saw a huge increase in the number of bioethanol fireplaces sold and we expect that trend to also continue. The biggest benefit of having a bioethanol fireplace is that there is no need for a flue, meaning an easier installation and less building work required. Bioethanol fireplaces provide a very slick and modern look for your home with a single ribbon of flame and a small glass guard. Our top-spec burners have 6 levels of flames and can be integrated into your smart home system – perfect for the high tech household. Bioethanol burners can be designed into most styles of fireplaces so the world is your oyster when it comes to design. However as these are classed as flueless, the size of the burner needs to be tailored to the size of the space of installation.
Fireplace trend #3: Suspended / hanging fireplaces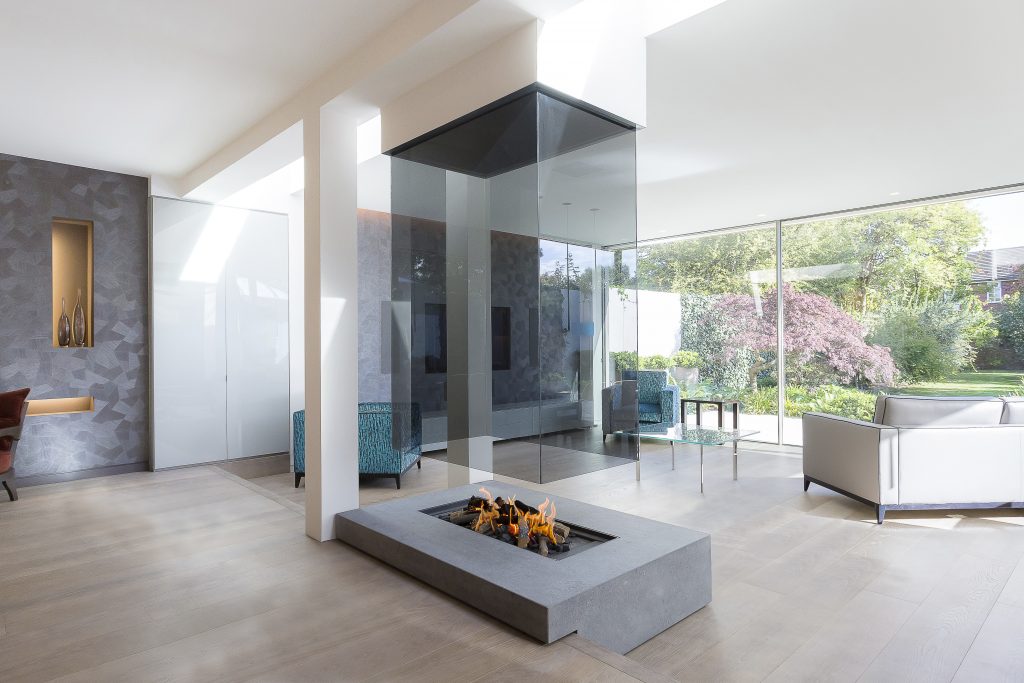 Suspended or hanging fireplaces are going to be one of the biggest fireplace trends this year. Suspended fireplaces have a canopy hung from the ceiling which houses the extraction equipment and connects to the flue/chimney, and then a separate base containing the burner. The base can be clad in stone, or even leather for a real luxury finish. Hanging fireplaces provide your space with a real wow factor as you get a unique focal feature. We predict that glass canopies will be popular this year as they keep the view of the room open. An ideal solution when knocking through walls to create a large open space as the design maintains the light flow whilst providing a natural and subtle break up of the space.
Fireplace trend #4: Double-sided / tunnel fireplaces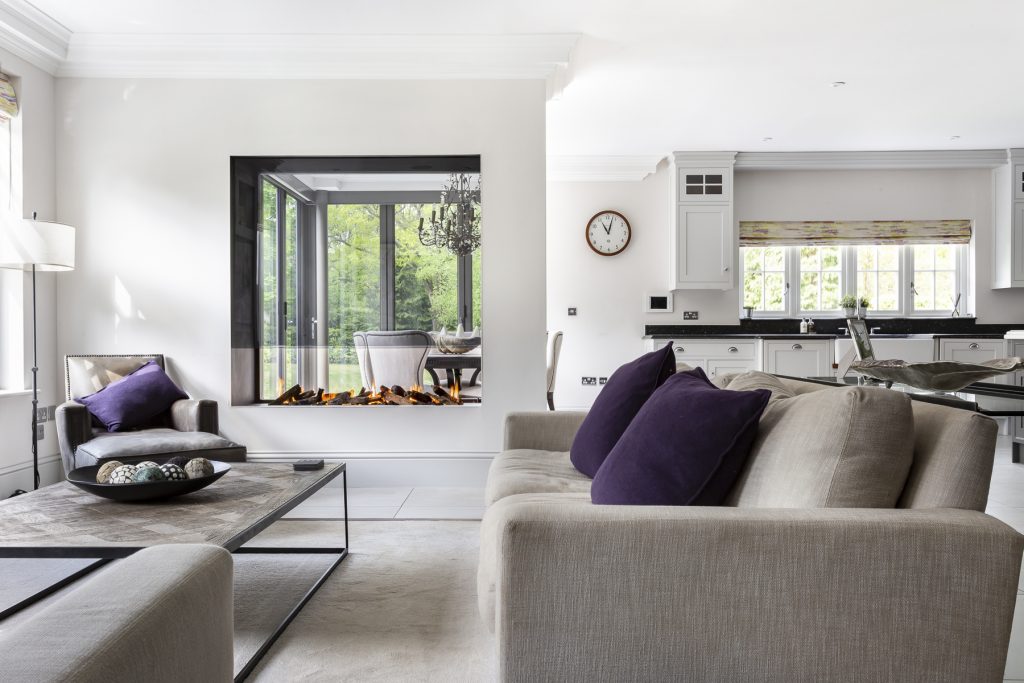 We've seen a huge increase in the number of double-sided or tunnel fireplaces over the last few years and we see that increasing more in 2020. This style of fireplace can sit within a freestanding or structural wall and creates a room division whilst not closing off the other side. You can have a large opening partially glazed like the fireplace above, a smaller 'letterbox' shape opening, or anything in between. Whichever way you go, this trend is here to stay.
Fireplace trend #5: Outdoor fireplaces
Outdoor fires are growing in popularity and we see this as a major fireplace trend for this year. The outdoor fireplace market has opened up from just the traditional wood fireplaces and stoves to natural gas fire pits, fire tables and line fires (see image). There are different technical requirements for an outdoor fireplace so they can, in principle, be designed without a flue. Outdoor fireplaces should be considered as a cosy focal point for your outside space rather than a pure heat source as the outdoor elements naturally affect the heat produced.
I hope these fireplace trends will help you with your decision process. If you have a design idea for a potential fireplace project, get in touch here to discuss your requirements.