20th December 2017
Advantages of Choosing Corner Fireplaces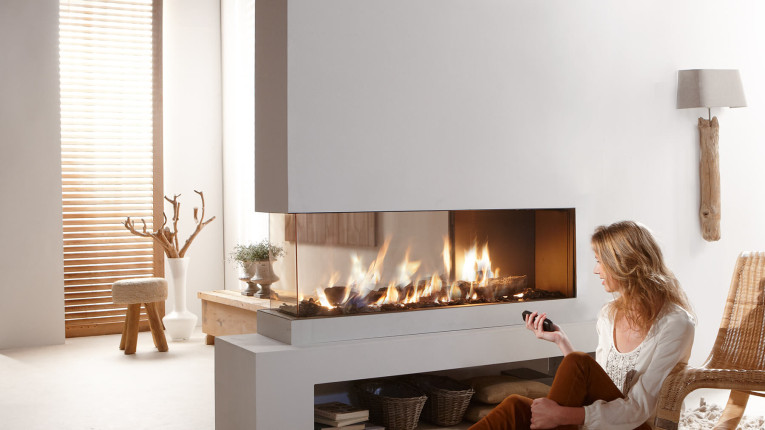 Corner fireplaces are among the most versatile of all fireplace designs. In truth, having a modern gas fireplace positioned at a corner brings distinct advantages as it can be installed into compact or small spaces, and the angular, three-dimensional layout of this design also adds visual interest to any room.
Learn more about the advantages of corner fireplaces and let these designs transform the look of your home: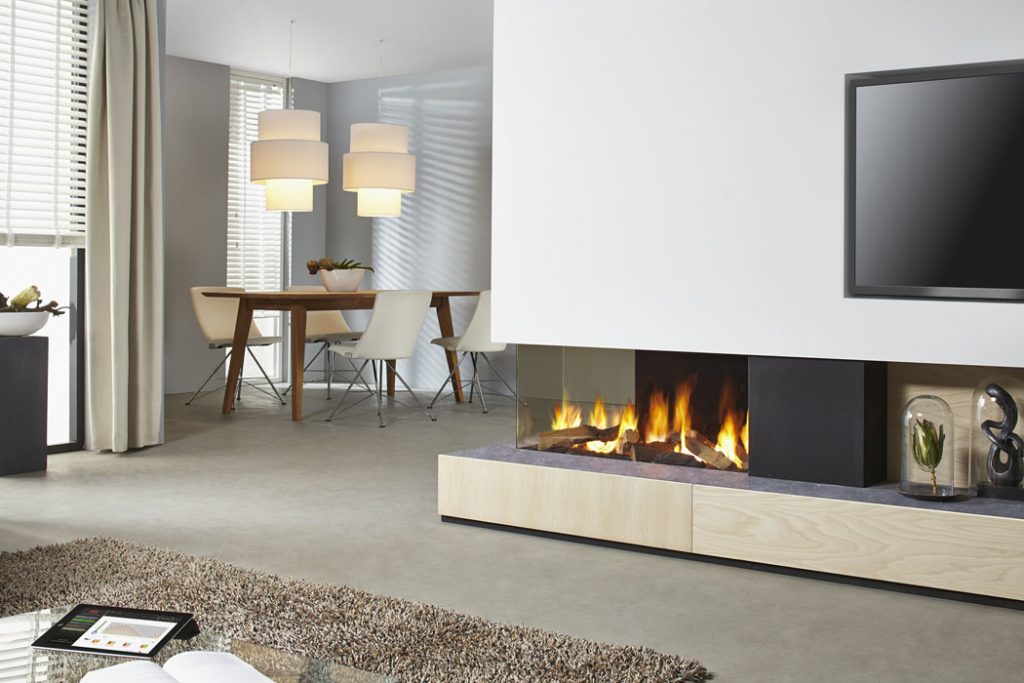 Your Discreet Companion
When a modern gas fireplace is neatly tucked into the corner, the seating area can be placed at the centre of the living room to produce a stylish and functional conversation space. The fireplace still remains a fundamental design element but it disappears discreetly into the background, allowing the seating area to stand out from the crowd.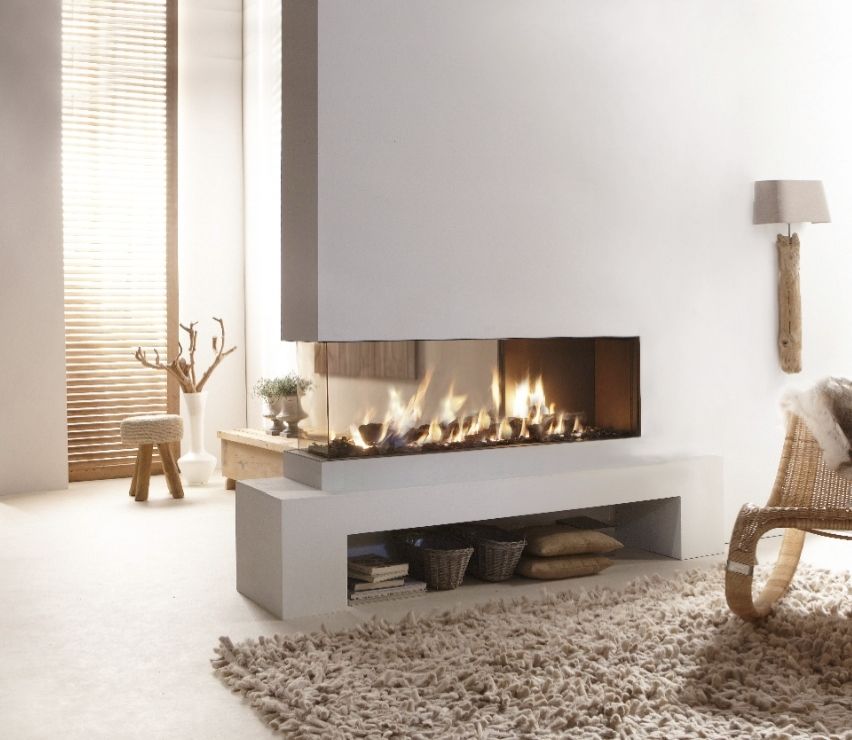 Elegant Space-Saving Solution
Instead of taking up an entire space of a wall, corner fireplaces fit smoothly into a curve.
For homes with small living rooms, this space-saving solution may be required in order to achieve your design scheme. But then again, corner fireplaces are not just for small areas. In large living rooms, it allows space on your wall on which you can place your entertainment unit, hang your favourite artwork, or even install a bookshelf. In offices and studies, corner fireplaces add architectural flair and cosy warmth without losing valuable space.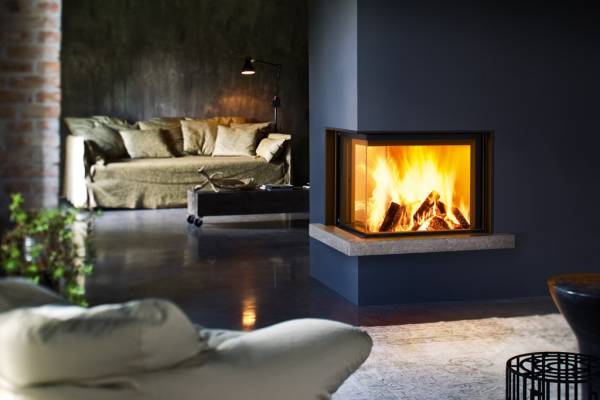 Providing a Cosy Ambience
Corner fireplaces are not just restricted to the living room. In fact, they look good even when placed in other parts of your home! For instance, you can install a corner fireplace in your bedroom nook to lift the ambience of the space. You can easily curl up in bed while enjoying the dazzling flames. Corner fireplaces are also a great companion in the kitchen. Its elegance and warmth create an uplifting atmosphere as you prepare and share a meal with your friends and family.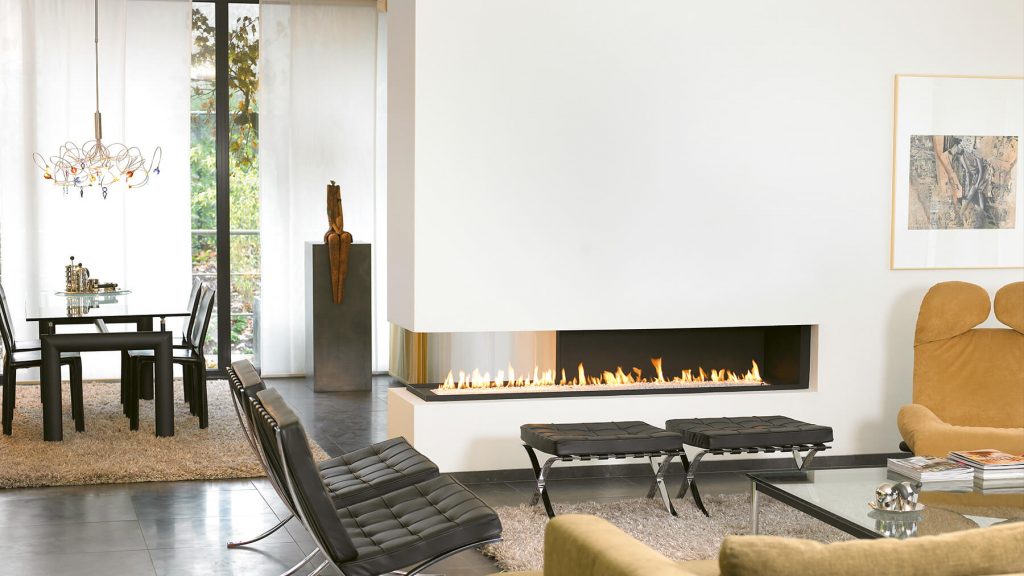 Design Ideas for Corner Fireplaces
These fireplaces can also be used on a single wall to generate two separate spaces, particularly in homes with an open floor plan. Here are some ideas for using a corner fireplace on your property:
The focal point: If the fireplace unit and the entertainment centre are on separate walls, determine whether you prefer the television or the fireplace to serve as the centrepiece, and arrange the rest of your furniture accordingly.
Mix various elements: If the space above the corner fireplace can accommodate a television, then why not combine both centrepieces (the TV and the fireplace) into one. For those people who like to curl up on the couch while enjoying a warm ambience, this is definitely an ideal arrangement.
Separate seating areas: Homes with spacious living rooms have an edge since they provide enough space for two seating areas in a single place. To do this, simply arrange most of your furniture around the entertainment area, and then build a smaller seating area around the corner fireplace by placing an oversized armchair.
May these design ideas inspire you to choose a modern corner fireplace for your home! Speak to one of our Design Consultants to understand what is required & how this can be achieved in your home.