19th April 2018
Additional Designer Fireplace Ideas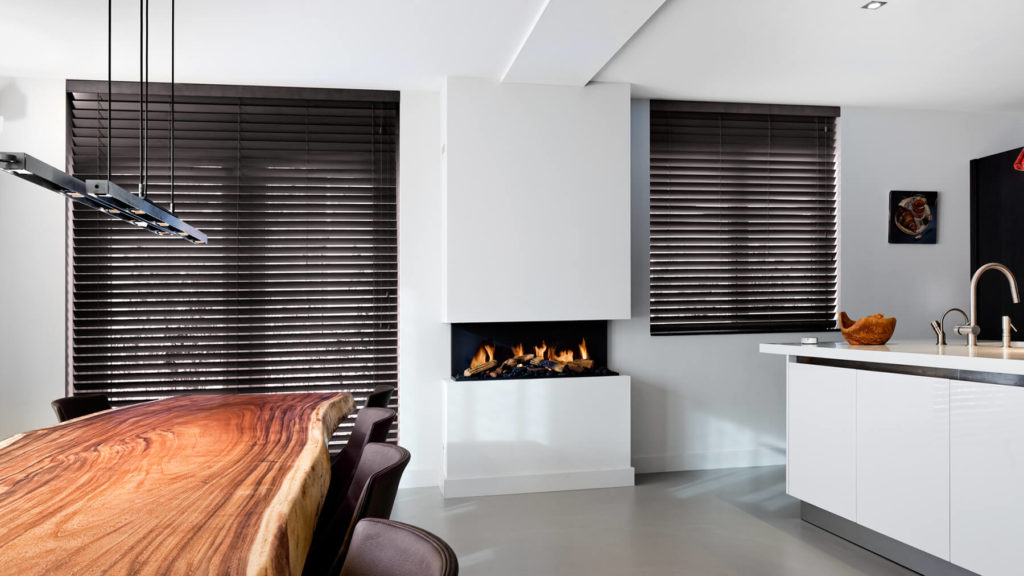 Are you planning a spring or summer home improvement project?
Designer fireplaces are as popular as they have been, and installing a second fireplace in your home is all the rage right now. A reason to consider having an additional fireplace is its cost-saving supplementary heat and improving the ambience of your home.
Additionally, a second fireplace will also increase your home's value in the event you do decide to sell it in the future.

Where to Install?
Typically, your first fireplace is placed either in the main living area or the den. Also, it is almost always common for households to only have just one fireplace.
However, technological advancements paved the way for additional comfort in the home. So why settle for one?
The practical warmth and architectural beauty of designer fireplaces are ideal for the master bedroom, spacious bathroom and of course the kitchen. Offering the greatest amount of flexibility are in the master bedrooms since they are often spacious rooms.
Another huge trend right now is having a spa-like ambience in the bathrooms. The flickering flames enhance further the luxurious atmosphere while you enjoy a good and soothing bath.
Now, you're worried about the kitchen. Thanks to the zero clearance fireplaces today, they can be installed in just about anywhere in your home. In fact, they can be positioned even a few inches away from combustible materials.
Today's modern kitchens are considered the heart of every home. With the addition of a warm, beautifully cosy fireplace burning in your kitchen, surely no one would ever want to leave. Better throw in some comfy seating!
If you're already using gas appliances for your kitchen, then adding a gas fireplace will be especially easy.

Wood-Burning or Gas Fireplace
Your second fireplace could either be gas or wood-burning. If you want the greatest amount of ambience, then opt for a wood-burning type. There's nothing like listening to the crackling sound of burning logs.
However, if convenience is your utmost concern, then opt for a gas fireplace. This way, you will no longer have to deal with hauling wood, chopping or stacking them. Instead, you get instant flames with only a push of a button.
Additionally, contemporary designs also provide a number of exciting options, including one that allows you to view the fireplace in two rooms at once.
Second Fireplaces for Supplemental Heat
Another reason for having a second fireplace is the desire of many homeowners to lower utility costs. With gas fireplaces, zone heating will be made especially easy.
You only need to turn off your home's central heating and ignite your gas fireplace in the room you're in. You can also have zone heating with a wood-burning fireplace, yet minus the convenience.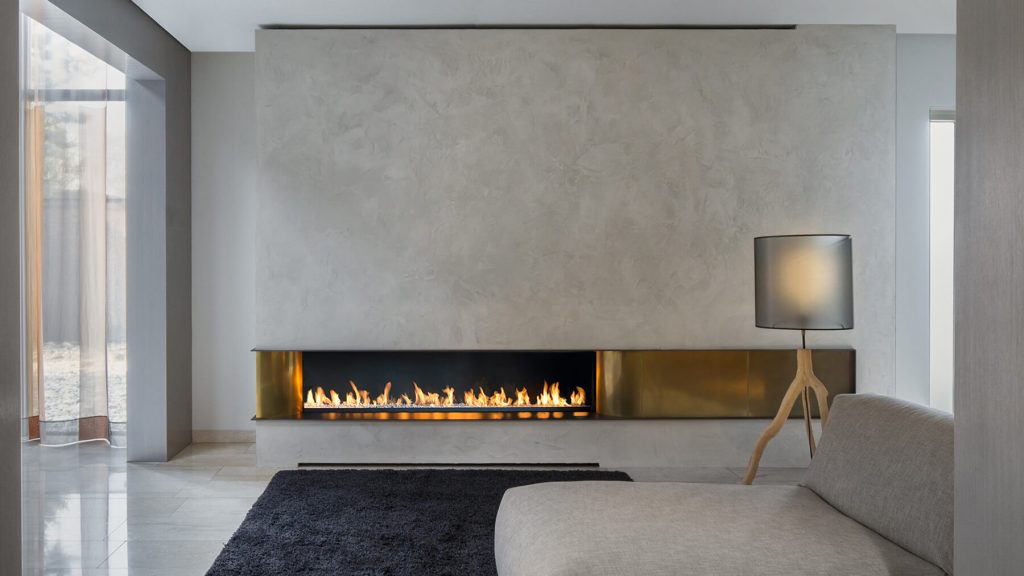 Summing up
No matter where you place your additional fireplace, there is no doubt that designer fireplaces will greatly enhance the ambience and charm of your room.
Contact us today to discuss your options with one of our Design Consultants. Choose for our ranges of hanging fireplaces, double-sided fireplaces, outdoor fireplaces and more. If you're interested in installing a bespoke fireplace as an addition to your home, then we can help with that. You'll have a fireplace that is entirely unique to your home, which is a great feeling.