8th December 2017
5 Bespoke Fireplace Designs to Try at Home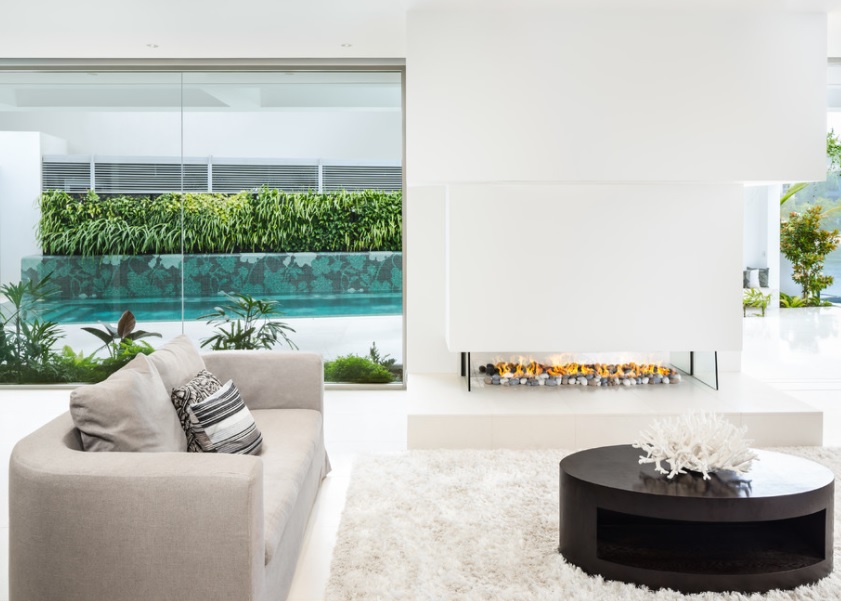 A lot of homeowners fell in love with the beauty and function of fireplaces that warm their cold nights. However, some of them now want to veer away from the traditional designs, and instead opt for the newer modern layouts to incorporate into their stylish and contemporary homes.
If you're one of those people, then these bespoke fireplace design may be the perfect fit for you. These models can also be modified to perfectly suit the dimensions of your home. Have a look at some of the most popular modern gas fire designs: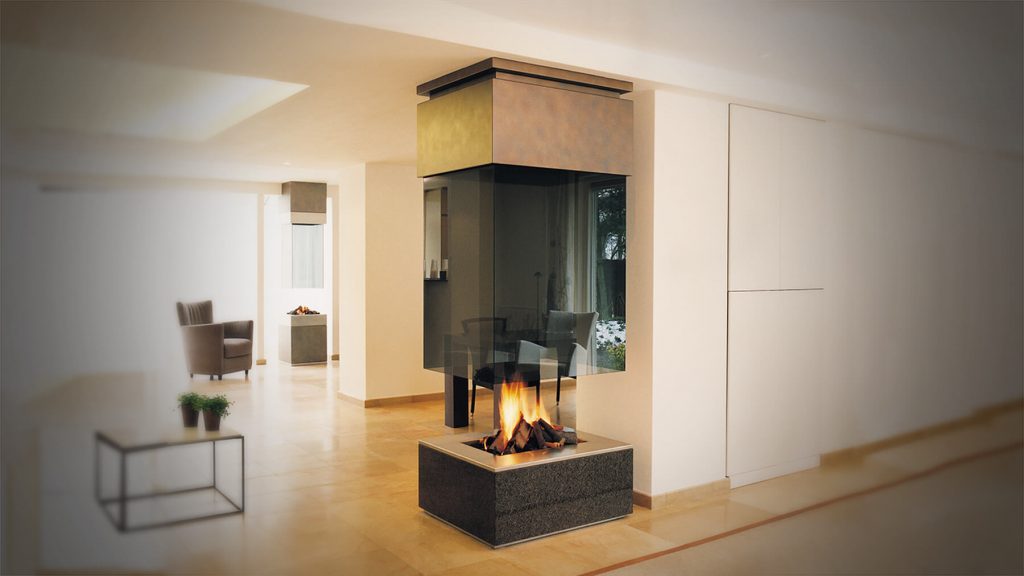 Functional Space Divider
This sleek gas fire with its ceiling-hung canopy allows a four-sided view to the exquisite flames. The canopy is made up mainly of sturdy glass in order to maintain the fluidity of visual and light. This particular design is ideal to break up a large open space whilst creating a design statement that will never go out of style. Like all the other suspended gas fires featured, this piece was also custom-made to perfectly fit in between the floor and ceiling.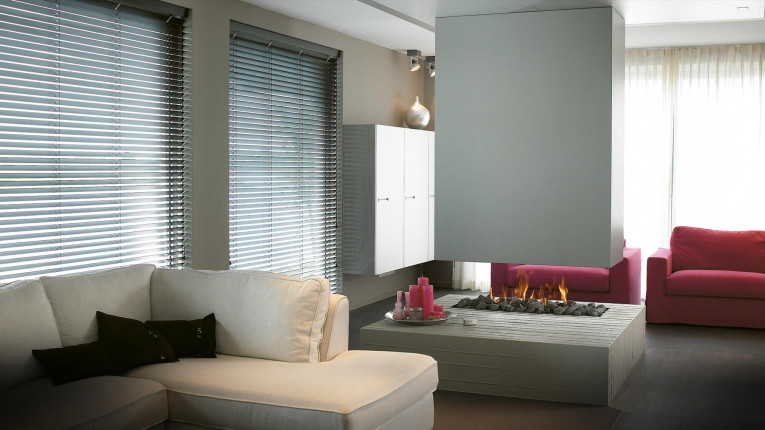 Simple and Elegant
If you're not into ultra-modern fireplaces but still wants to have a suspended design, then consider getting this particular model. It's simple yet absolutely stunning without looking dull or boring. Its ceiling-hung canopy allows people to view the captivating flames as they warm the whole space, giving everyone a sight to behold. Also, the size of the fireplace itself and the materials used can be entirely modified depending on the customer's request.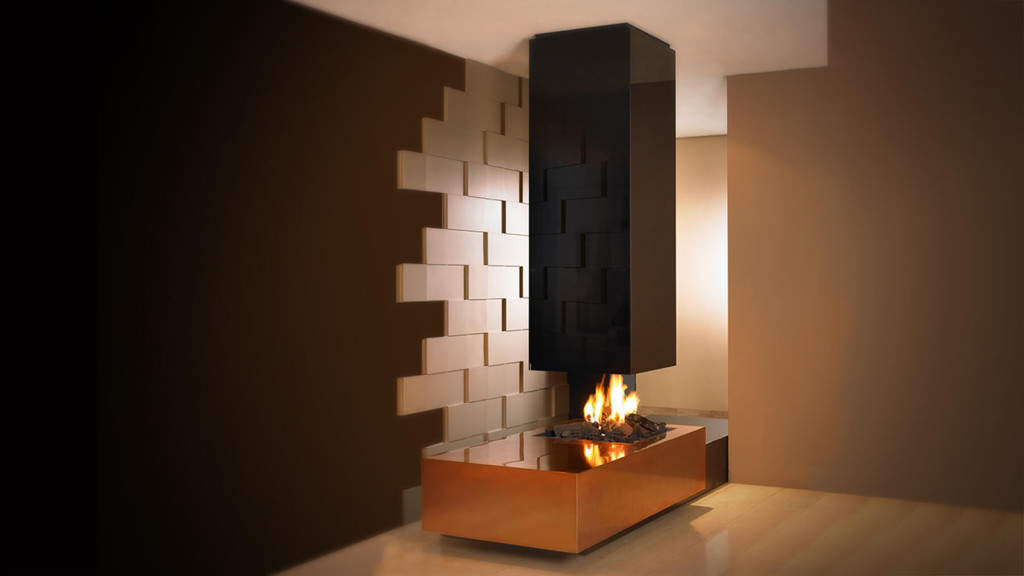 Black And Gold Masterpiece
A modern gas fire like this has a certain luxurious vibe, thanks to the seamlessly unique glass canopy that seems to be hovering in the air. The black glass canopy makes a dramatic focal feature, particularly when paired with a base section made entirely of brass; it adds sophistication and elegance to the whole room. The base material, as well as the glass colour, can also be altered if the client wants to.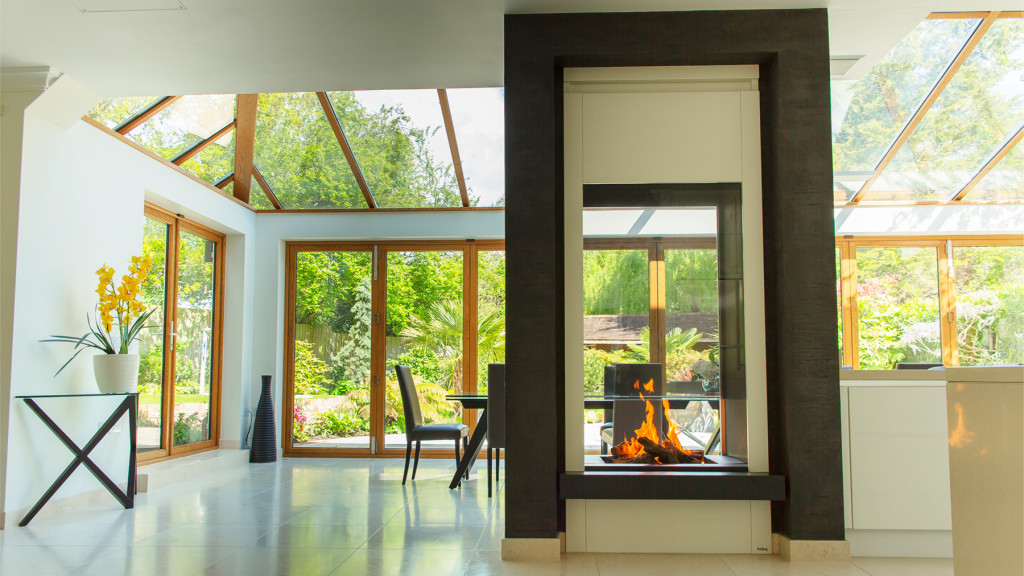 The Hanging Canopy
This stunning unit is focused on contemporary, clean cut lines. The clear glass of the hearth guarantees that emissions can circulate evenly all throughout the area, without blocking the splendid view of the outdoors. Neutral-coloured furnishings and sleek white flooring allow this luxurious design to be the centre point of the room.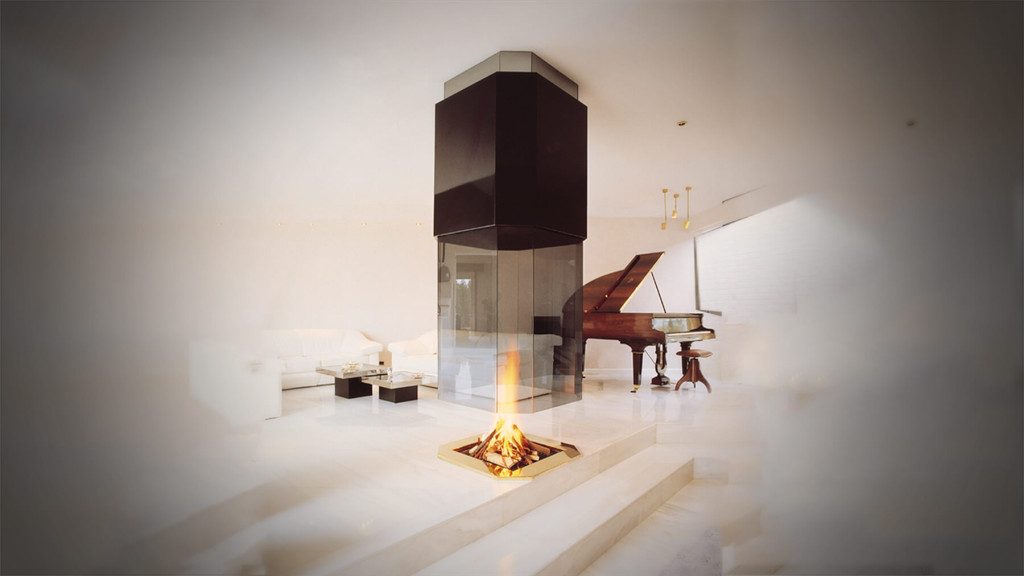 The Centre Piece
If you want to go beyond any mainstream designs available in the market, why not opt for this particular layout.
It can be custom-designed to fit any shape and size you want it to be, but this exquisite design displays true elegance and luxury. The glass integrated into the structure provides a clear, unobstructed sight of the dazzling fire from all angles. Aside from that, it also allows the warmth emitted by the flames to easily flow all throughout the room, creating a cosy and inviting ambience.
Transform the look of your home with these modern and bespoke gas fire designs!