21st March 2016
15 Best Contemporary Fireplaces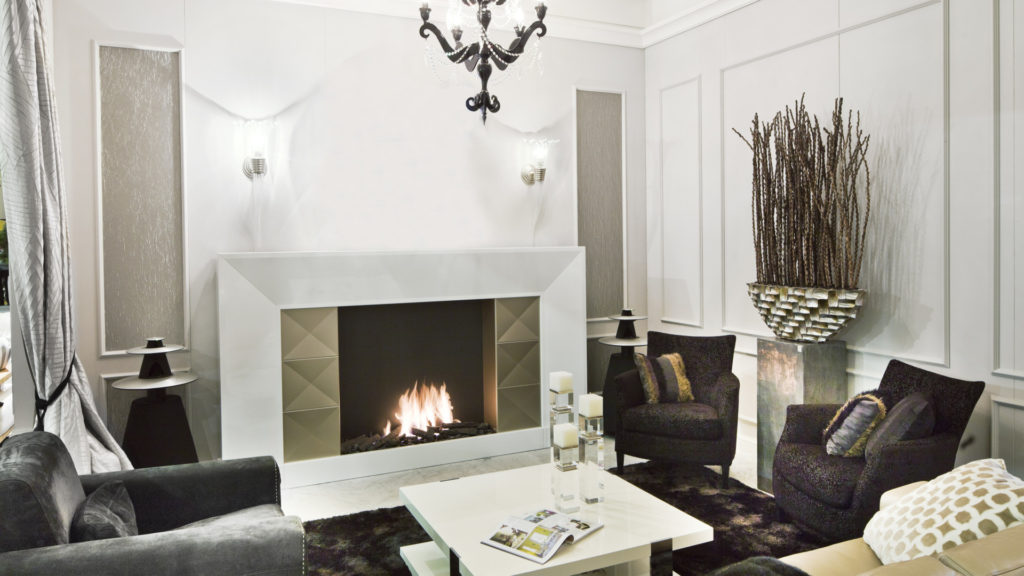 It is such a delight to find homes with bespoke contemporary designs, probably since custom made pieces are a real treasure to uphold for decades.
To those homeowners looking to integrate a custom-built fireplace in their own space, here are 15 of the best contemporary fireplaces that will definitely suit any home setting!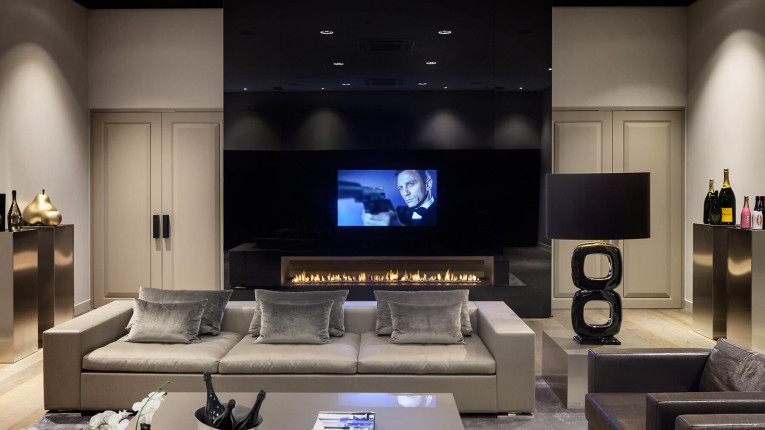 Black Hole In The Wall Fire
This stunning home design is strikingly brought to life by the contemporary wall fireplace fitted at the center of the room. This specific design has been sealed off in floor-to-ceiling decorative panels, fused with a flat screen TV behind the glassy panels.
The flames stretch an amazing 2.4 meters providing a true wow-factor and they are exclusively operated with a remote control. It is offered in different size units which can also be fitted into very large or smaller spaces, for the all-out bespoke experience.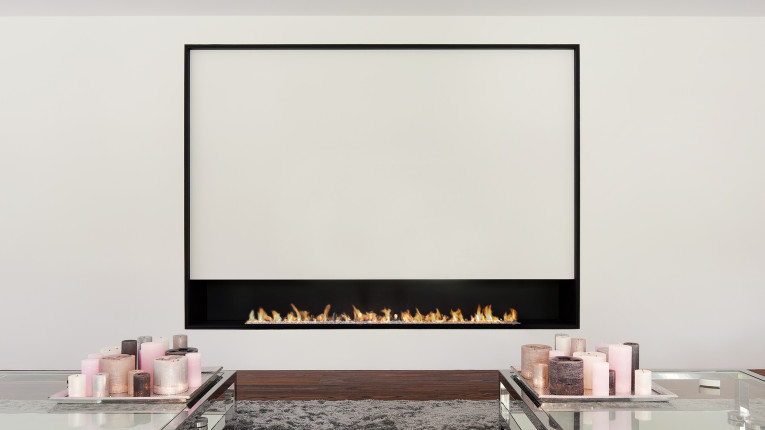 White Hole In The Wall Fire
This ultimately contemporary fireplace suits perfectly in homes with a white scheme, as well as with monochrome designed properties. Its dancing flames are definitely ideal for a focal feature, but can also be integrated in all kinds of spaces.
This design is seamlessly integrated with a line burner that is available in various size options for the clients to attain the style they truly want. It's solely operated with a remote control to reach impeccable adjustments the owner wants.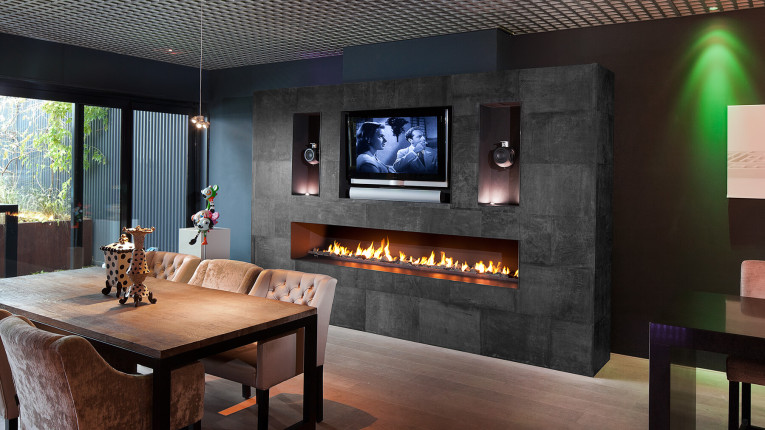 Leather Design Fireplace
A fabulous design fit for people who desire for an edgier look. What's more is that a fireplace like this can be mounted in all kinds of homes including those without existing fireplaces/chimneys.
It is available as an open fronted gas fire, bioethanol, and glass enclosed gas fire. Just like with the other design options, it's entirely remote control operated, and available in a wide range of sizes.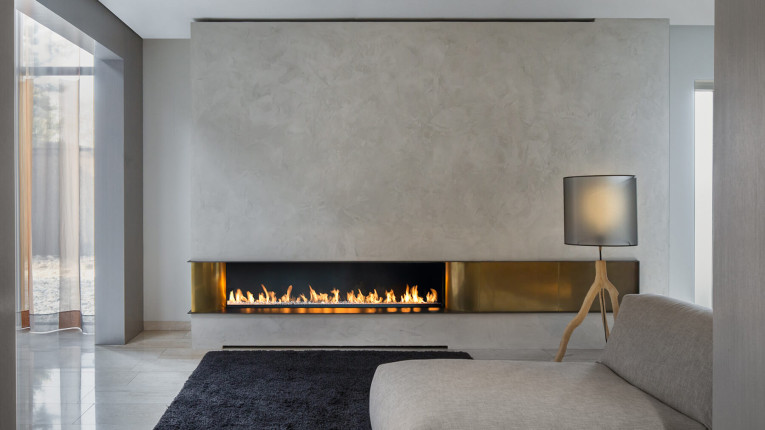 Modern Copper Fireplace
With only a single flame burner, the flames produced by this fireplace can truly emit a dramatic atmosphere overflowing with true elegance.
The luxurious brass side panels offer a contemporary feel, along with its remote controlled flame levels. It also comes with a fresh air & extraction fan to guarantee air balance & option flame.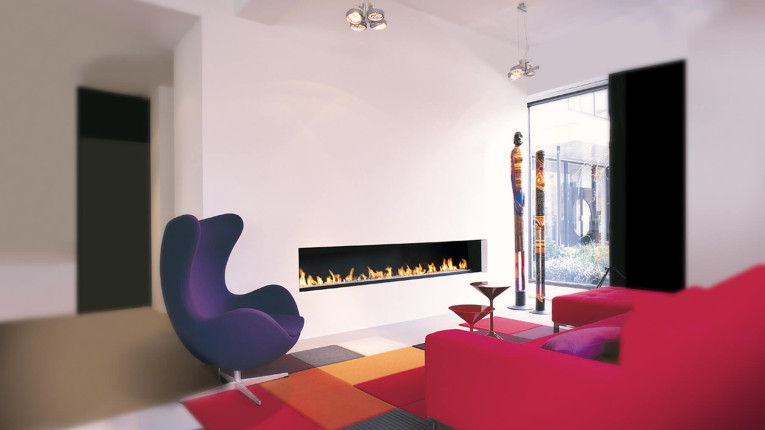 African Style Hole In The Wall Fire
This chic design has extra-long fires intended to produce a melodramatic span of mesmerizing lights, perfect for an evening lounge and dine. It is available in four size options to fit an individual's style, as well as operated with a remote control to flawlessly adjust into a precise level.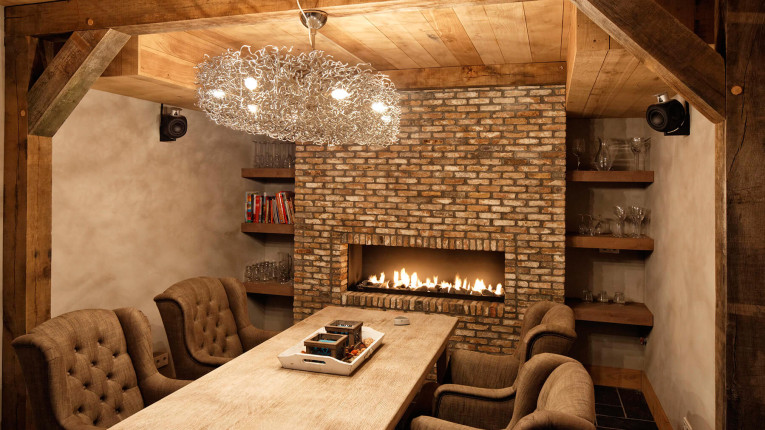 Brick Fireplace With A Twist
If you want a fireplace that looks more traditional but still features today's top of the line technology; then this 'hole in the wall fire' is the perfect design for your home.
The graceful flames generated by full length flame – which is controlled by a handheld remote to achieve precise measurement – are ideal to create a cozy atmosphere for both large and more intimate spaces in your home.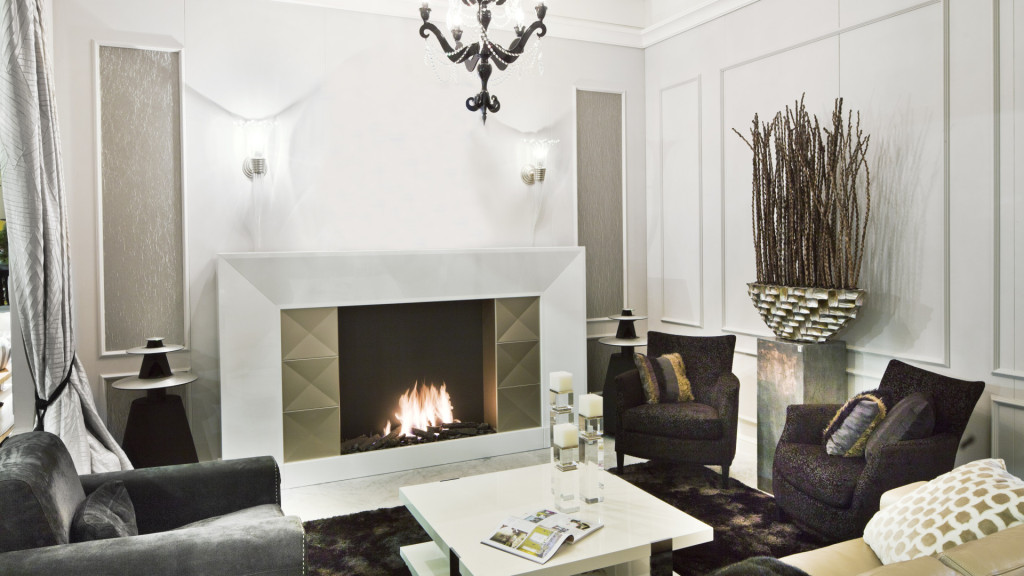 White and Gold Luxe
This unique design offers a fusion of contemporary and traditional style. Its striking side sections as well as the concave details, creates a sense of supreme luxury to the room.
The dark background ensures the flames to stand out despite the lavish gold design of the fireplace. This is also designed to house a bio-ethanol burner, but can be altered to either wood or gas fire per client's request.
Slate Designer Fireplace
A great centre-piece for a modern urban home is this uniquely sculptured fireplace that will definitely enhance the mood of the entire room. The exquisite combination of the materials used provides a magnificent texture and finish that are also quite versatile, for each material can be altered to the client's preference.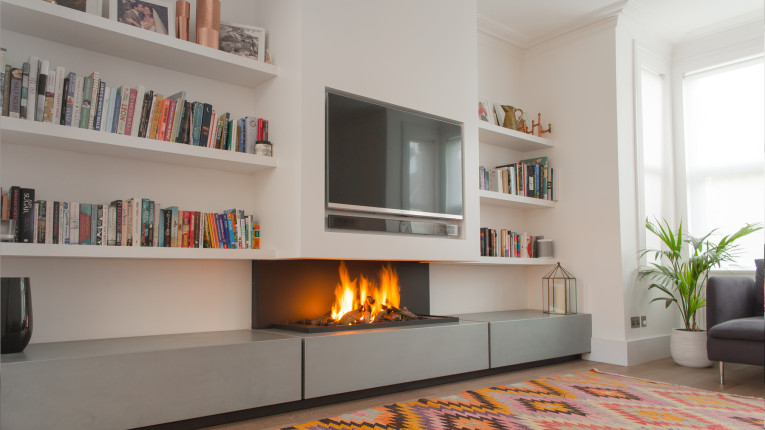 Contemporary Design
When one focal point is not enough to your liking, then why not make it two for an ultimately contemporary feel.
This specific design combines the seemingly floating fireplace along with the custom-designed television recess (with heat protection), to create a masterpiece of style and functionality. Sizes and other materials can always be modified according to the buyer's request.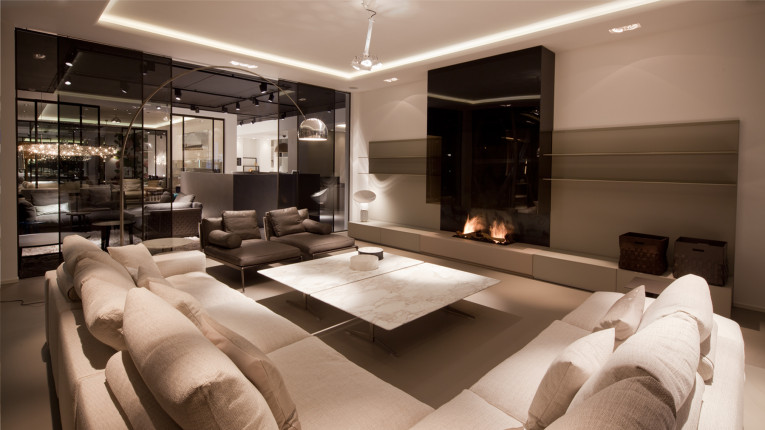 Glass Wall Fire
To achieve a truly contemporary space, one can always go for glass designs; including the fireplace. This designer piece used a black tinted glass hood with reflective features and a subtle touch of transparency that extends to the ceiling.
The flame area itself is open on three sides allowing the flickering flames to be viewed from all angles. The materials are completely custom made with all kinds of diverse options available.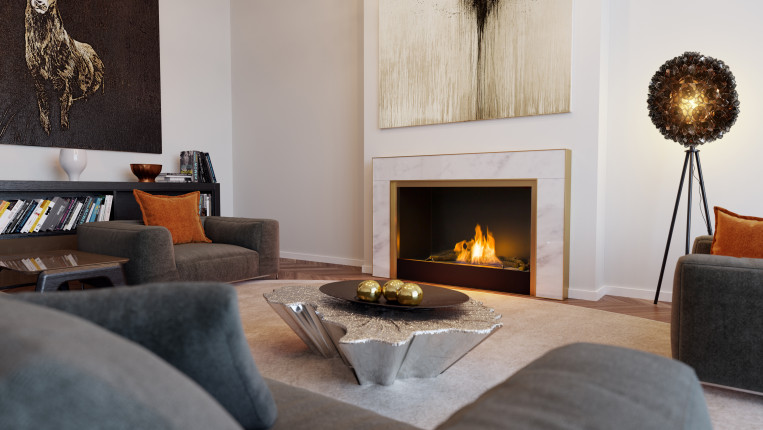 Carrara Design
This sophisticated and elegant fireplace is incorporated with a luxurious Carrara marble with gold painted steel. The materials, finishes, as well as the steel element used for this specific design can be altered per request of the client. This style of fireplace is suitable for both traditional and modern homes.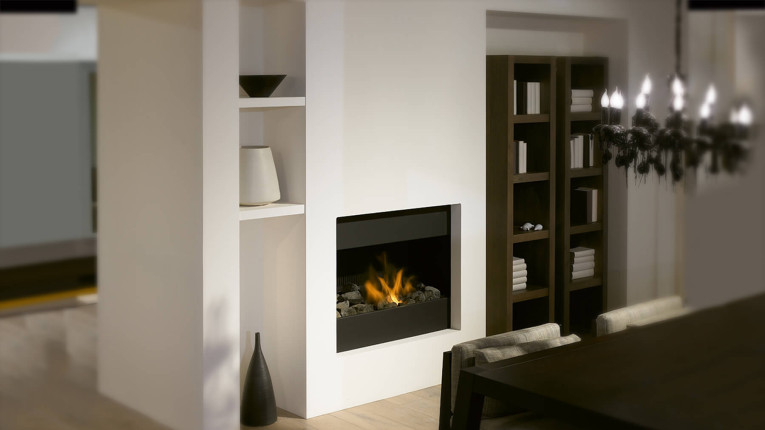 Monochrome Fireplace
A hole in the wall fire is perfect for homes with existing chimney breast, or even as a new installation. The matt finish of black & white (could be altered to different colors and finishes) is perfect for both modern and traditional spaces as it gives an additional appeal to the entire area.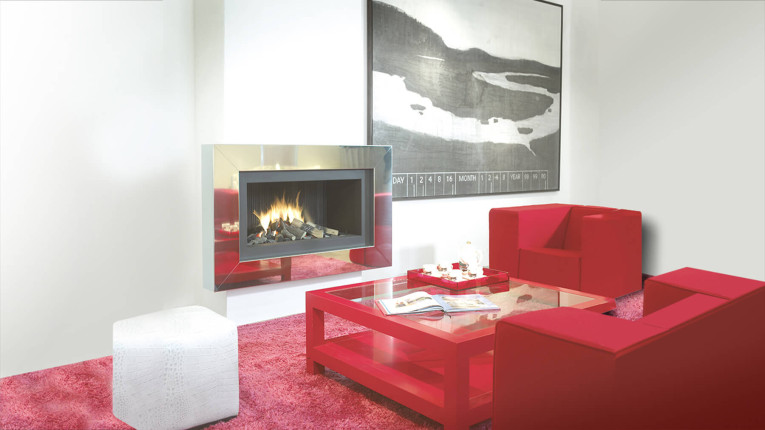 Stainless Beauty
This simple yet chic fireplace design is enclosed with a bespoke stainless steel frame, perfect for a statement piece in a room. The contemporary frame/surround can be altered to all kinds of materials including brass, stainless steel, copper, and even painted finish. It could also be modified into a traditional log fire or a modern gas fire.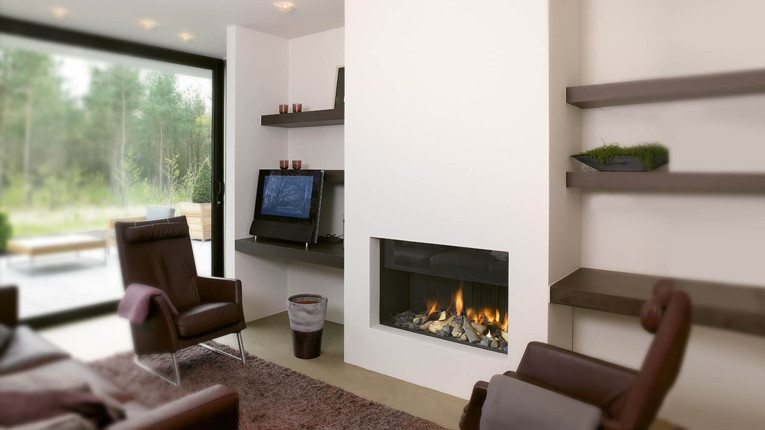 Simply Contemporary (844 Fireplace Design)
A simple yet contemporary hole in the wall fireplace is suitable to all kinds of home settings may it be traditional or modern. This specific piece features an open fire with a strip of glass which serves to make sure that the fireplace functions properly, but just enough to allow a great view of the beautifully dancing flames.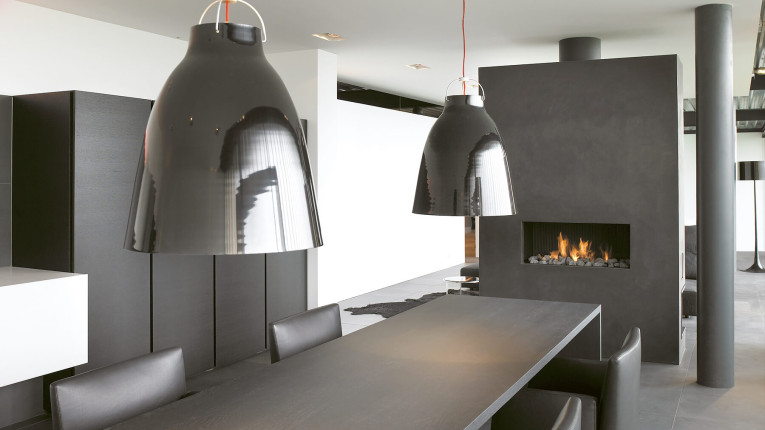 Contemporary Kitchen Setting
Fireplaces can also be mounted into the kitchen, not just in the receiving area. This elegant hole in the wall piece enhances the already stylish kitchen space and made it seem more lavishly modern. This design is available in a glass-enclosed gas fire, open gas fire, as well as in a traditional wood fire for a maximum bespoke look.