20th September 2017
Bespoke Fireplaces For Stylish Homes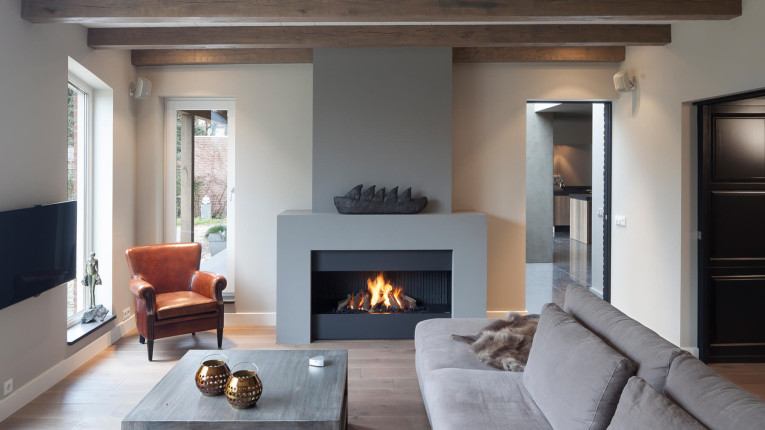 Sometimes you just need some a little something to complete your home interior. For some homeowners, it might be a towering bookshelf, a highly-advanced media set, or maybe a beautiful fireplace that was custom-made to fit perfectly within the area.
Check out these bespoke fireplace designs that won't overpower the rest of your scheme but still owns a particular wow factor!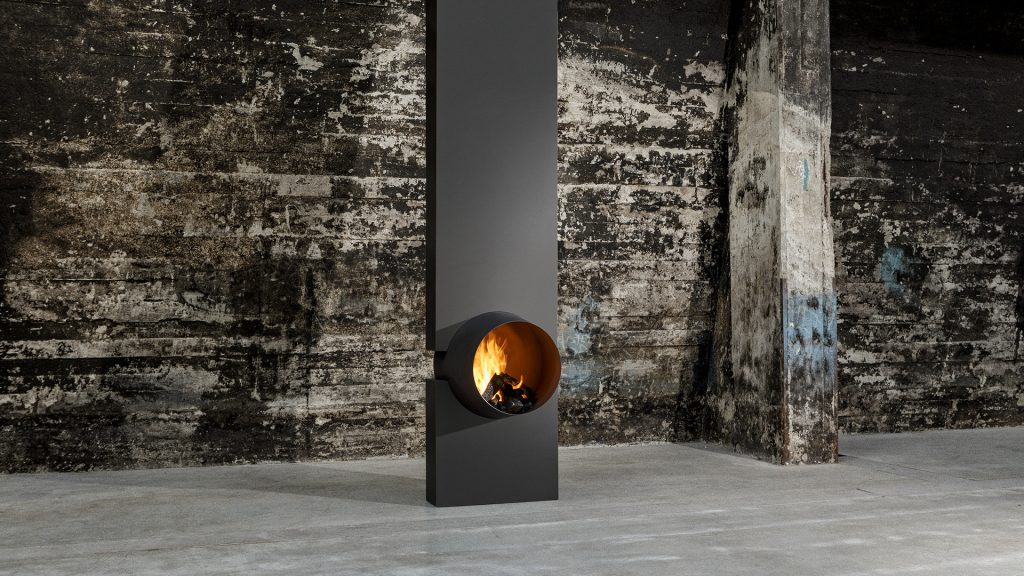 Free Standing Piece
This free standing fireplace has a modern and unusual twist into it. It was custom designed and made to fit in between the ceiling and the floor. This modish fireplace can also be installed as a centrepiece and positioned at the centre of a room, or it could be mounted on a wall. This specific design has an open fronted fire, which means it can be supplied as a real wood fire or as a gas burning appliance.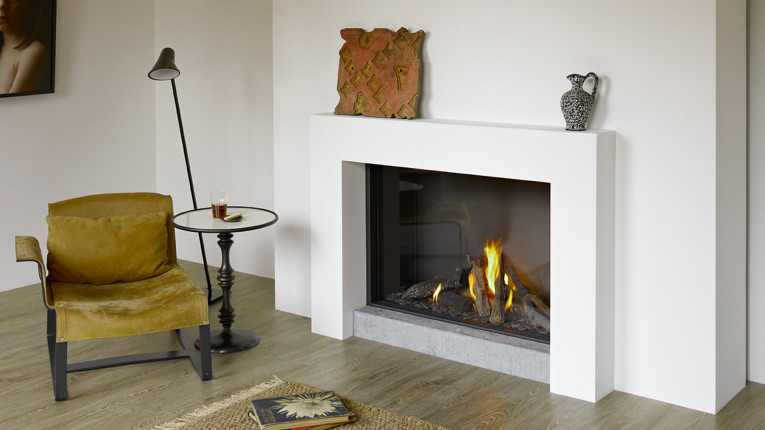 The Classic Touch
A highly efficient hole in the wall fireplace like this one delivers a magnificent view of the flames while radiating a comforting warmth and heat.
The extensive glazed front also guarantees all-out heat efficacy. The sturdy glass is available with distinctive, anti-reflective glass so the dancing flames can be adored to their full extent. Moreover, this modern gas fire cleverly combines ground-breaking technology with simple yet elegant lines.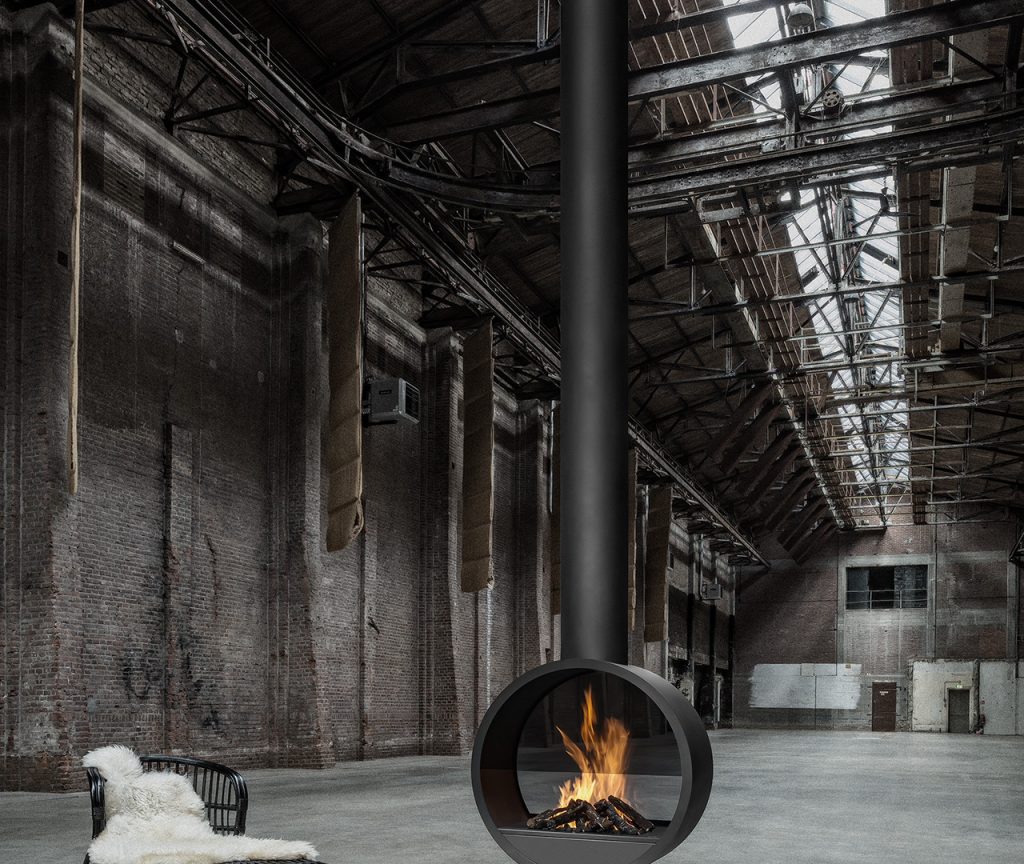 The Double-Sided Hearth
This is an unmistakably unique double-sided fireplace with an oblique centrepiece. It also has an outstanding top section that stretches up to the ceiling. Custom made to fit between the floor and the ceiling; it allows a double-sided view of the flames. The outer part of the piece can also be finished by using a wide selection of our colours and finishes if you're not a fan of this particular design.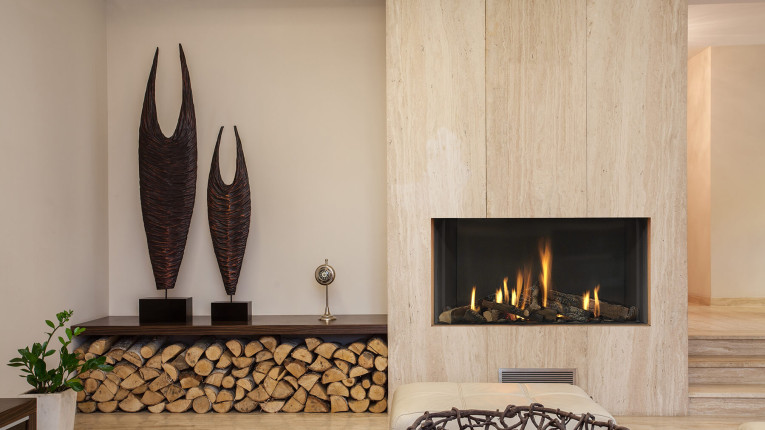 The Invisible Glass
If you want to go for a well-designed hole in the wall with high-quality gas fire, together with sleek dimensions and proportions; then this piece could be the one for you.
This fireplace can be easily fitted into an entirely new home setting or similarly installed into a standing chimney breast. As a glass-enclosed design, it has very high heat output as well as flawless lines with a hint of a modern look. With it being fully remote control operated, it is indeed convenient and ideal for our busy lifestyle. With an additional option of having "invisible glass", this fireplace design is perfect for just about any home interior.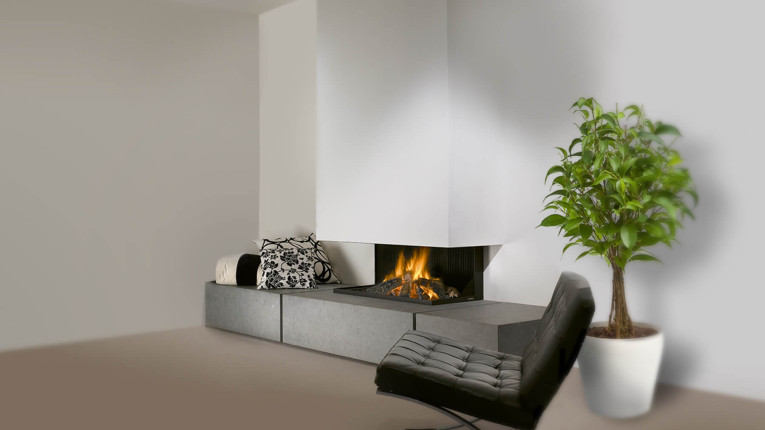 Your Very Own Cosy Nook
With its seemingly floating canopy, sturdy stone base, and uninterrupted three-angle view of the dazzling flames; this bespoke gas fire is definitely a piece of beauty.
The top and the base section of this layout can be modified by using different materials available to accomplish the ultimate bespoke feel. Place some soft pillows on the side, and you got yourself a tea cosy nook to simply relax or even take a nap.
Be inspired with these bespoke fireplaces that will surely transform the look of your home.