13th November 2017
10 Stunning Open Fireplace Design Ideas For Your Home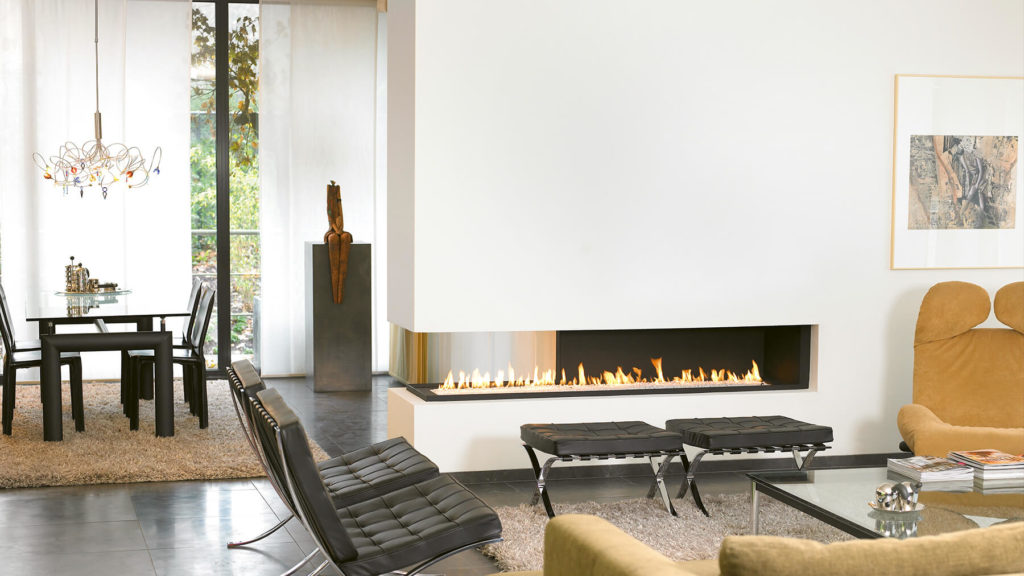 If you're looking for bespoke fireplace designs that would look great in your home and is also made of high quality, let these open fireplace ideas inspire your next home renovation. These stunning pieces will definitely provide warmth and comfort to your whole family whilst looking like a piece of contemporary art.
Here are some open fireplace design ideas for you to choose from:
Go Dark and Bold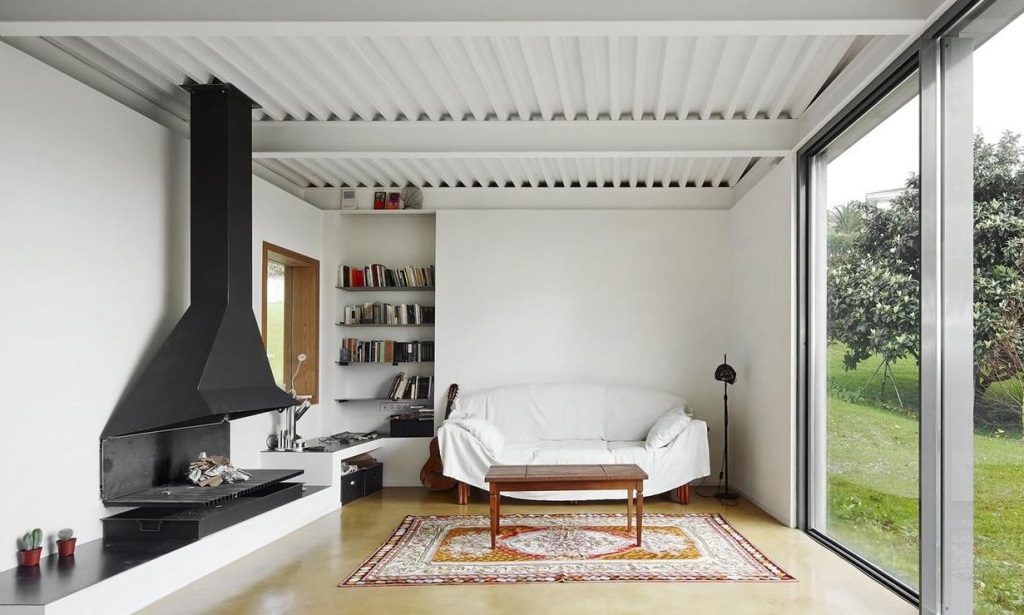 This modern open fireplace has been skillfully built into this home. The hanging bottom section is actually a grill that allows ashes to fall through into a removable pod easily. It's wide open but is also deep, so it should be perfectly safe. At the same time, this layout looks cosy and inviting.
The Kitchen Centrepiece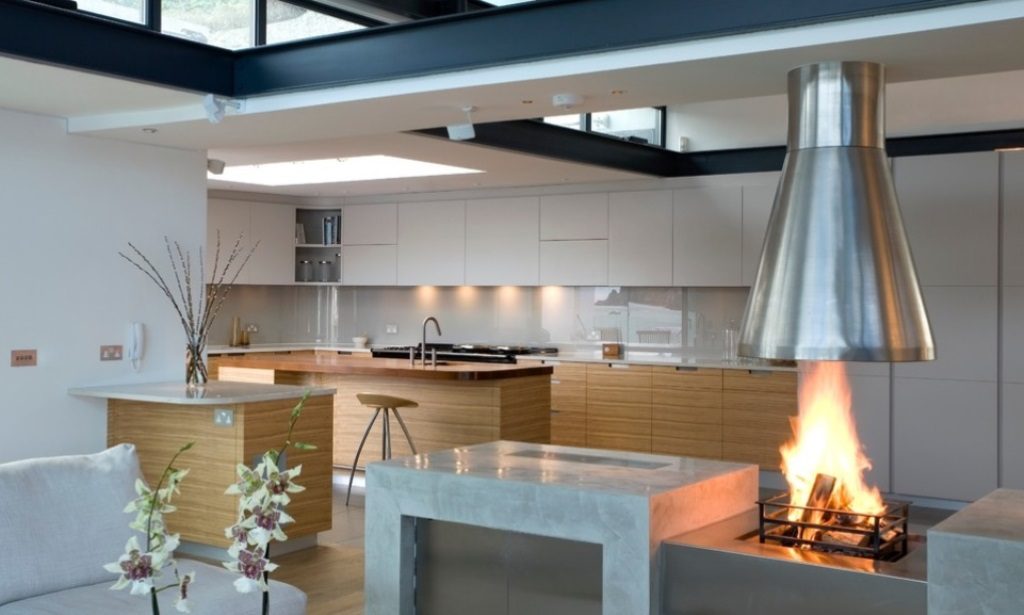 This kitchen was created using inspiration from a ship's galley. The owners of this property opted to incorporate a stunning fireplace as the main centrepiece of the entire space as well. Aside from its aesthetic value, this fireplace also divides the living and kitchen area. With so many design choices these days, you can definitely pick out a particular piece that's bound to be a real showstopper.
Outdoor Fireplaces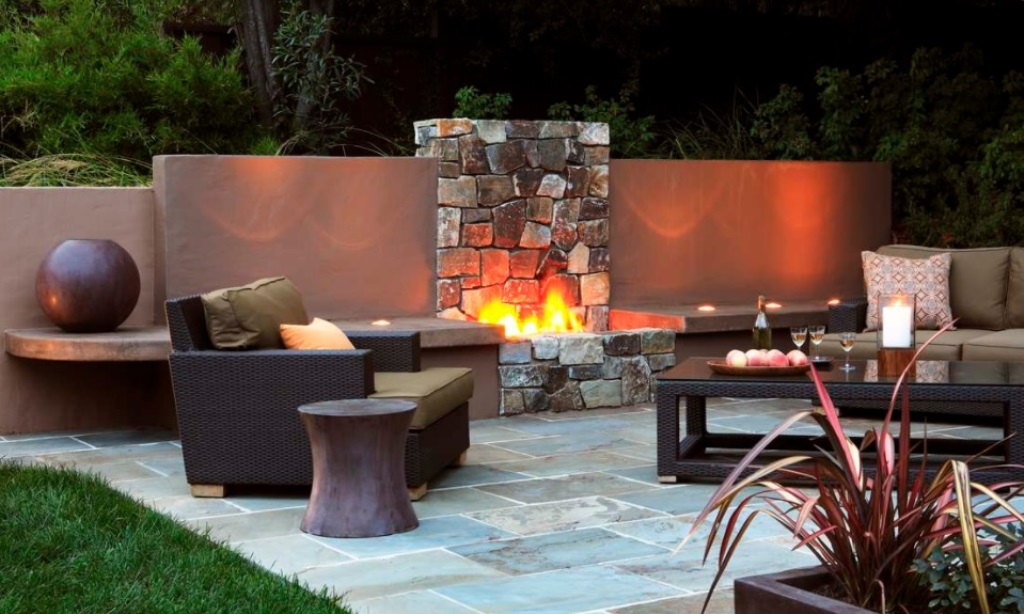 The materials used for this outdoor fireplace design modernises this otherwise traditional yard. The combination of materials like concrete, ipe, and stone elegantly created a bold and modern garden. An open fireplace was also installed along with layered walls, as a way to enhance the look of this outdoor gathering space. Additionally, the contrasting hues and textures of the furnishing harmonise with the overall design.
Efficient Space Dividing Fireplace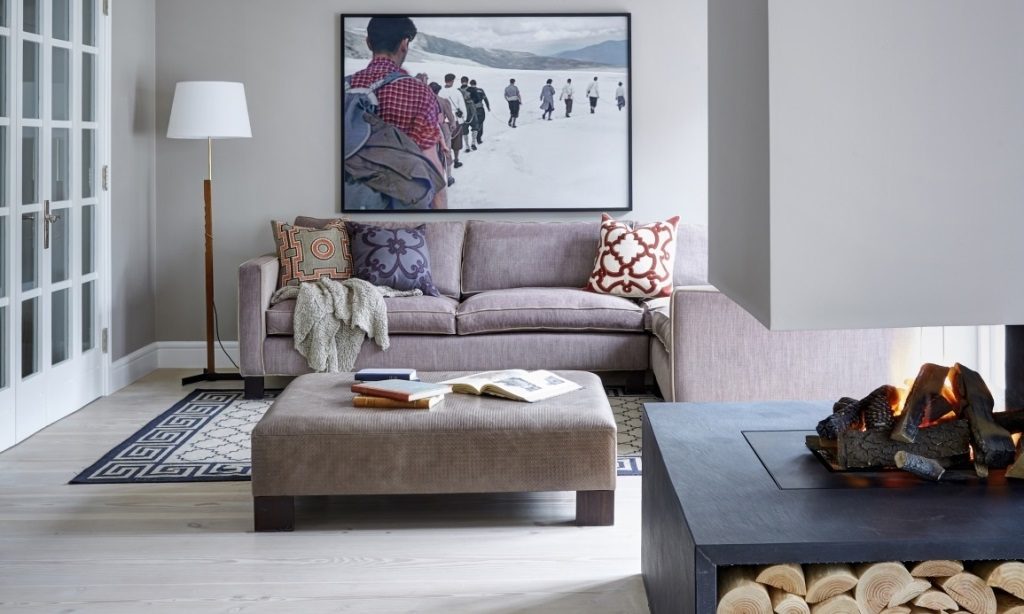 The open fireplace design creates a stunning 'soft' divide between the informal dining and kitchen space on one side and the family living area on the other. It looks substantial with a bit of a contemporary feel, as though it had always been there and belonged in the house. Since this fireplace has an open layout, it can easily be seen from several angles of the room making it look more elegant and well thought out.
Cosy Outdoor Lounge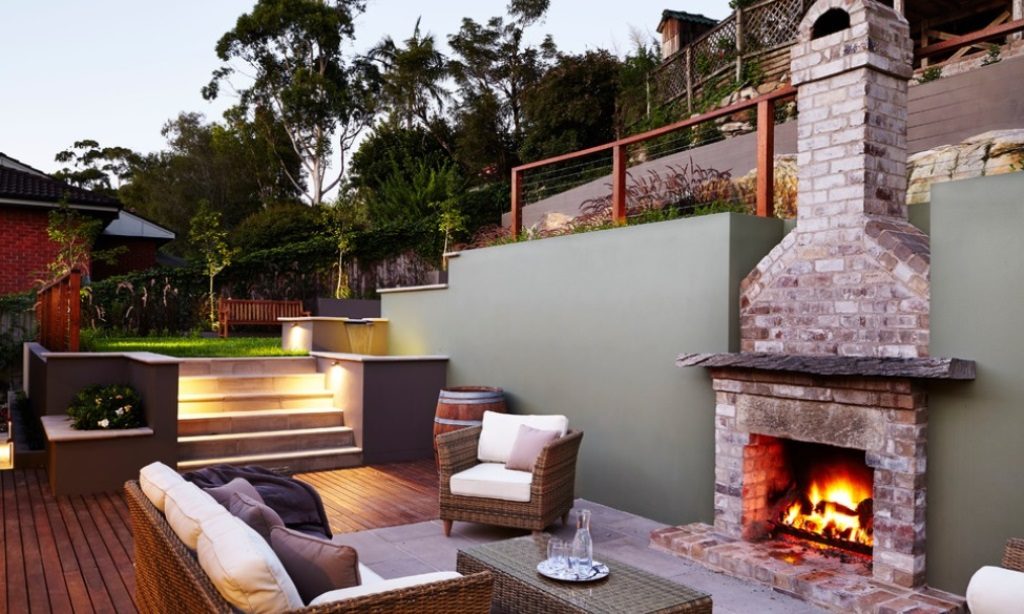 The outdoor setting is placed in front of the open wood fireplace and chimney built from recycled hardwood mantle and second-hand bricks. The overall design of this outdoor lounge definitely exudes warmth and comfort. It's the perfect place to host a weekend get-together with family and friends.
The Dramatic Flair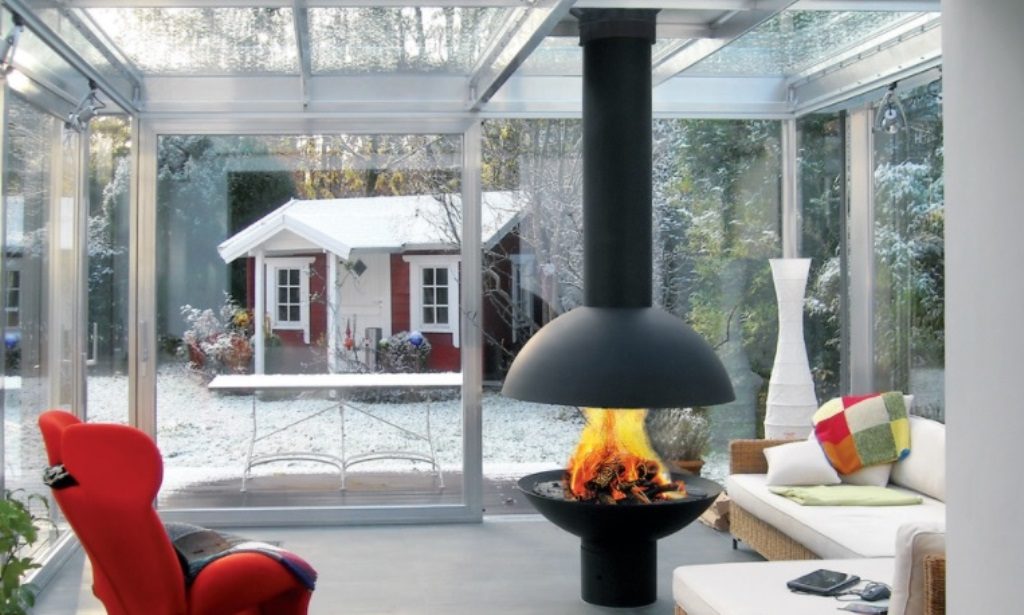 This floor-to-ceiling open fireplace has a particularly surreal design. Radiating warmth in every direction while acting as a dramatic focal point, it's perfect for family gatherings and festive parties alike. We may not have a fireplace unit quite as striking as this one, but the idea is all the same. It's all about designing an inviting space where your guests can relax and feel comfortable. An open fire does the job of providing a place to unwind next to a book, or even a glass of drink.
Modern Gas Fireplace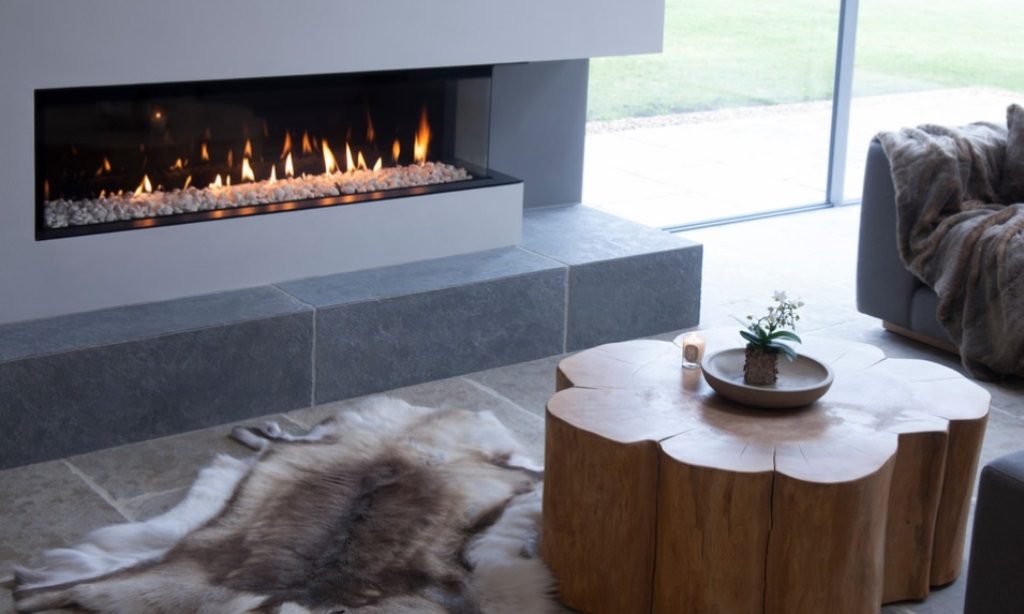 If you don't like the mess and hassle of burning logs, then you might fancy a gas fireplace as an alternative. However, if you're worried that a gas fire won't have the same aesthetic interest as a traditional log fire, simply search the web as there are a lot of gorgeous design ideas that will seamlessly fit your decor and theme. Gas fireplaces are so easy to use, as you can turn them on and off whenever you like.
Contemporary Bespoke Fireplace Designs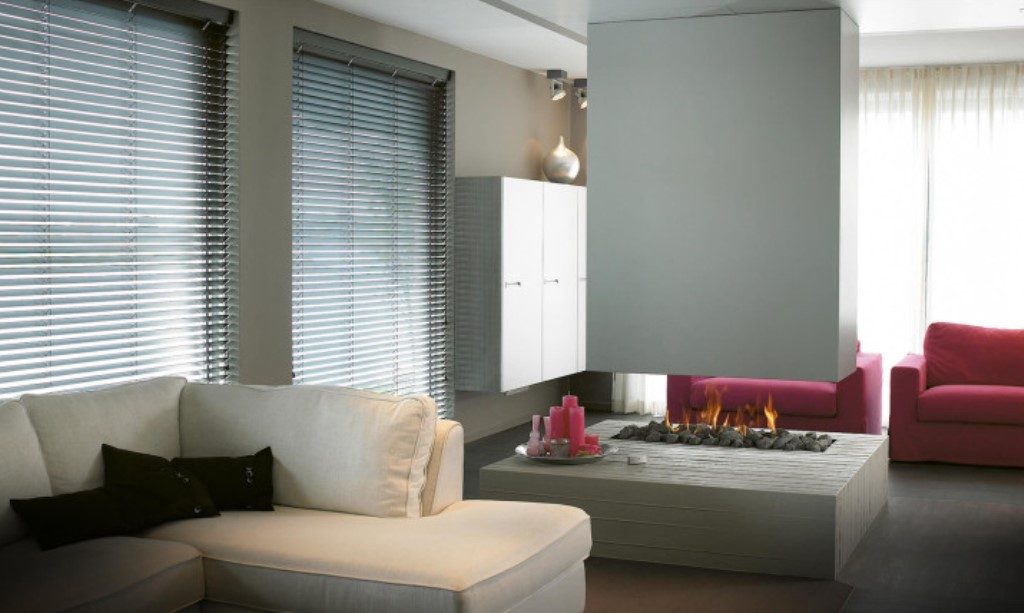 This exquisite fireplace design is the perfect piece for homeowners who wish to have an open fireplace that looks simple without being too dull and boring. Its ceiling-hung canopy allows people to watch the captivating flames as they light the whole space, giving everyone a sight to behold.
The Contrasting Colours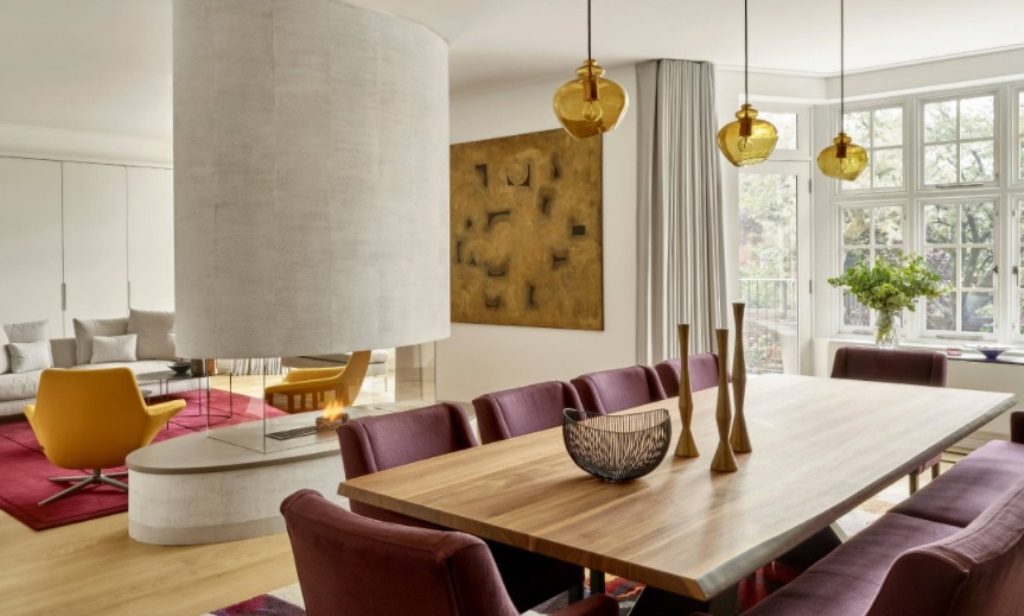 Installing an open fireplace in between your living and dining area is one smart way of integrating a focal feature into a large open plan space. Also, the key to achieving this luxurious interior is by carefully placing some vibrant and contemporary pieces all throughout the room, and allowing each colour to blend together without overshadowing the other.
Double-Sided Fireplaces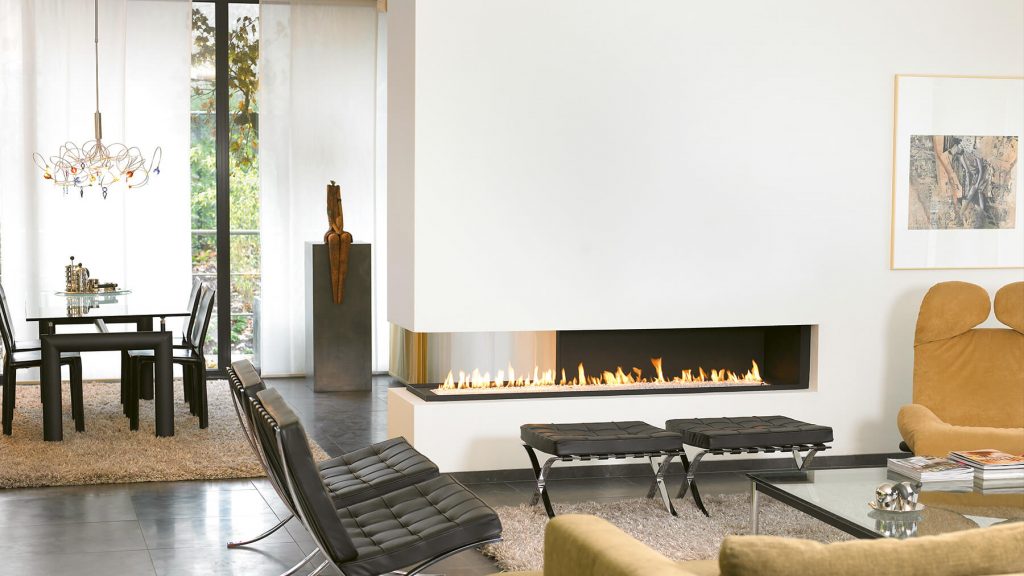 This open double-sided gas fire can be viewed from all three sides of the room. A line-fire design like this one is the perfect way of dividing up a large room whilst incorporating an excellent design feature. The beautiful flames also provide a pleasing ambience to the entire area.
Opt for these open fireplace design ideas and forever transform the look of your home!
Contact us today if you are interested in installing a gorgeous open luxury fireplace in your home!