28th November 2017
10 Contemporary Gas Fireplace Design Ideas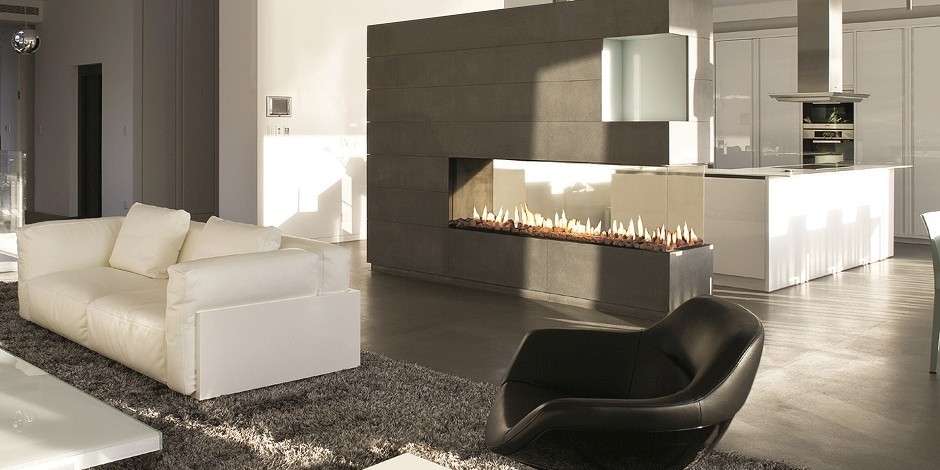 When looking for a new home, there is always a list of must-haves for new homeowners. Most people worry about the kind of neighbourhood the house is located at, the structure of the property, how many bedrooms it has, and a whole lot more.
For some, having a fireplace is one of their must-haves when selecting a property. But what if there's none? The answer to that question is pretty simple: customise and design your very own.
Fireplaces are a timeless piece to add to your property. You could purchase a wood fireplace and allow the aroma of burning wood flow throughout your house, but cleaning up its mess can also be a tedious task. You could even get an electric fireplace, but then again you will have to sleep through a cold night when there's a power outage. The best option would be to opt for a gas fireplace in which one can simply press a button or flip a switch, and it will instantly light a radiant fire.
Here are some of the most advanced gas fireplace design ideas that you should definitely consider:
The Open Concept Layout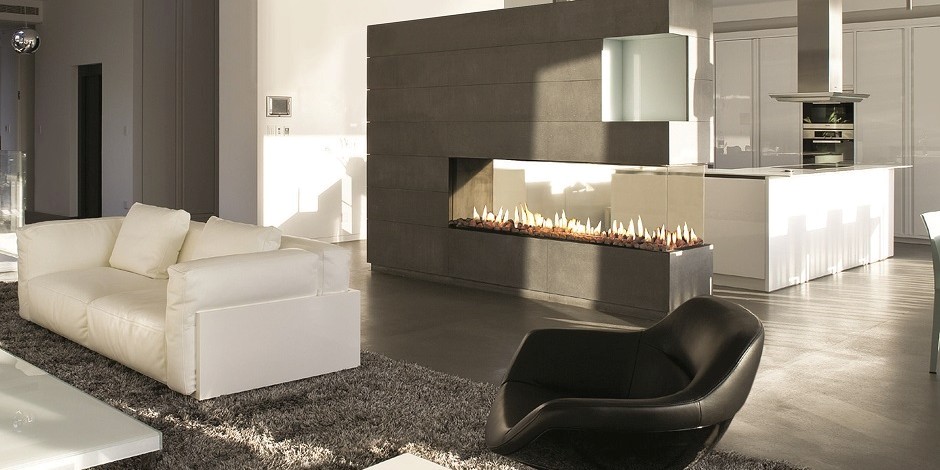 This particular design creates the illusion of a cut in a wall replaced with a transparent casing. Also, this free flow layout gives the room a more open feel. This gas fireplace is perfect for homeowners who love to host small gatherings and entertain people. Make your guests feel cosy and comfortable with this open concept gas fire design.
The Corner Piece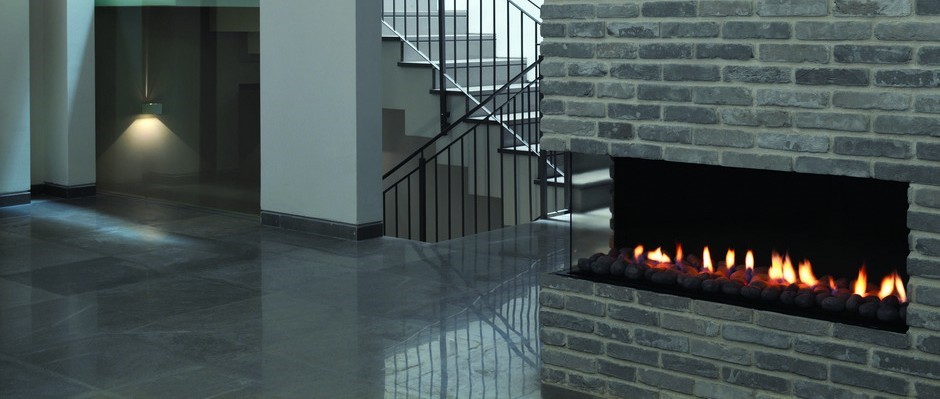 There's something unique about corner fireplace designs. The dazzling fires can be seen from two different angles, and it also allows the heat to cover more areas. Aside from that, corner fireplaces can practically be installed anywhere in your home!
The Industrial Vibe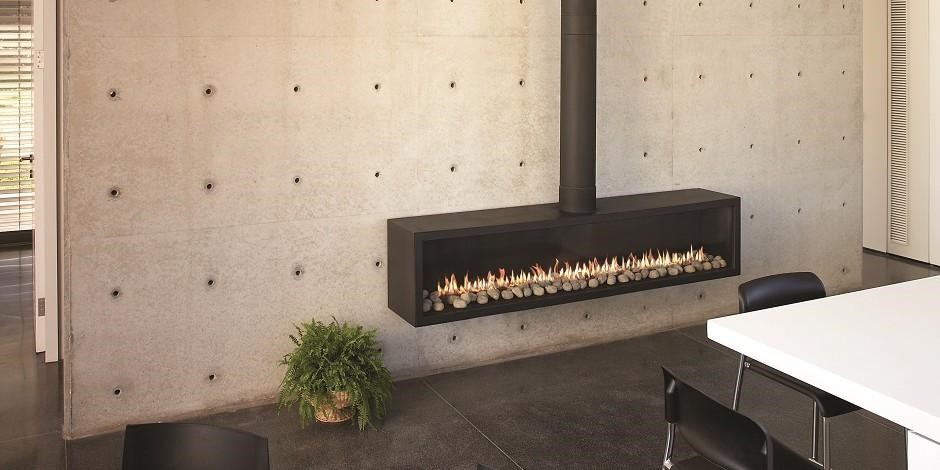 This stand-alone fireplace design has a particular industrial look. This model is also a good option for those people who are not willing to disrupt a wall. Since it is a free-standing piece, it requires little to no assembly time which makes it a practical choice. After all, when you're buying a new home, you already have a lot of decision making and designing to do.
The Three-Sided Gas Fire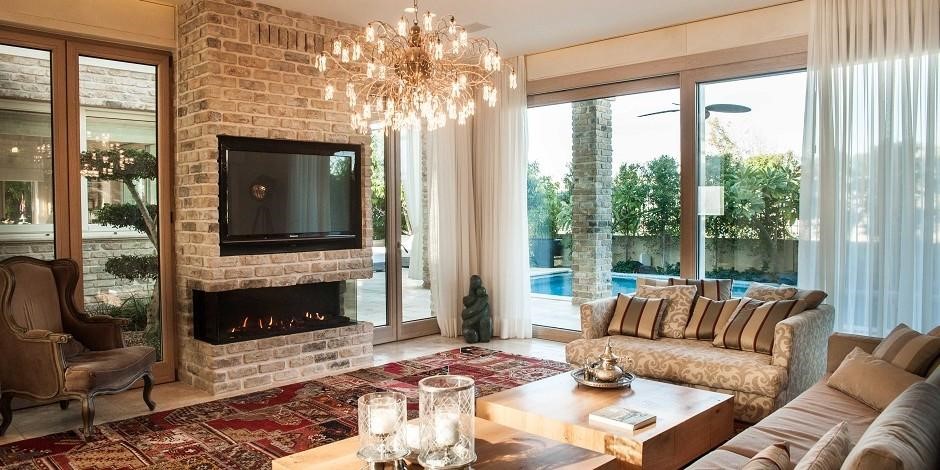 Picture a large living area with a front-facing fireplace. Now imagine that same living room but with three-sided gas fireplace as its centrepiece. Pretty amazing, right? Plus, the three-sided plan allows a better sense of continuity in the room.
The Tunnel Design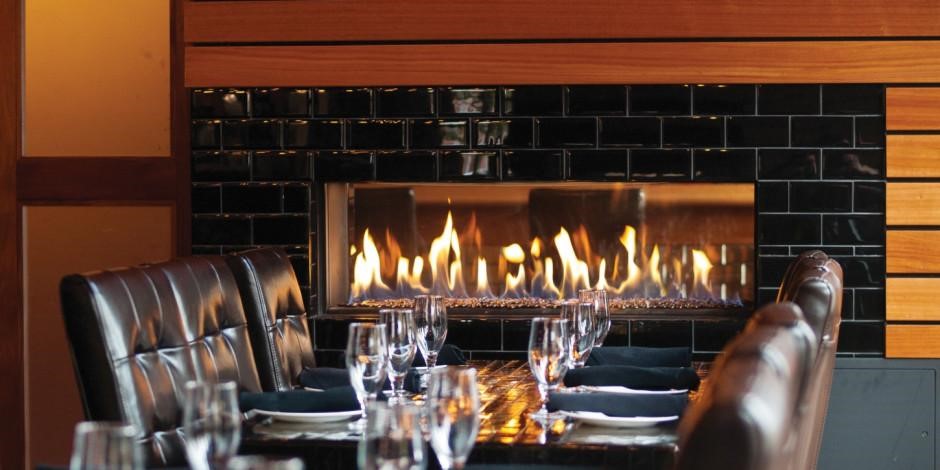 This specific fireplace is another option for those homeowners who want to keep an open concept. A tunnel gas fire can be used to connect two rooms in order to enhance the flow of your architecture. When homeowners opt for this model, they give their homes an eye-catching focal point that most homes lack.
Contemporary Centrepiece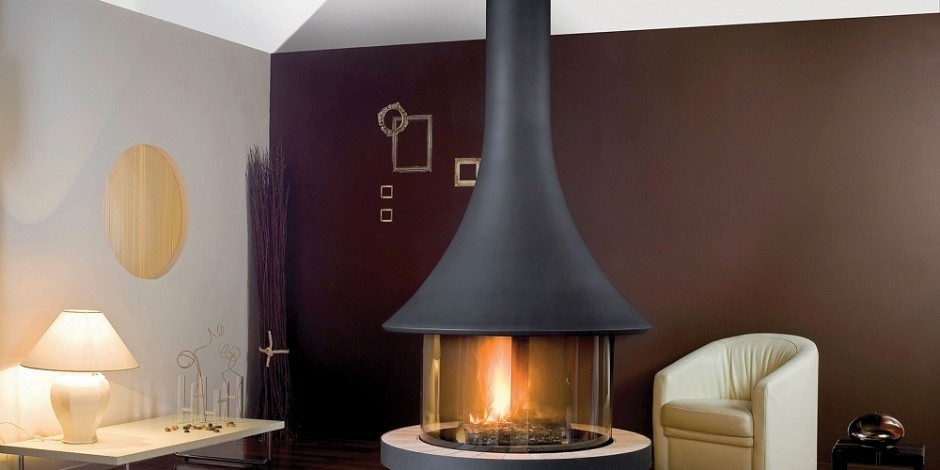 This gas fire design could stand alone as an island, or it could be a part of a wall. This model is perfect for those homeowners who want to make a statement with their fireplace. Your house is a reflection of your lifestyle, so definitely go for a stunning centrepiece like this one.
The Glamour of Gold
Nothing is as impressive as a contemporary gas fireplace in a sparkly gold finish. Aside from that, this receiving area is truly exceptional and luxurious with its white and gold colour palette. The elegant furnishings also make this a master suite fit for royalty.
The Luxurious Lifestyle
The owners of this bathroom used various textures and shades of grey for a soft, monochromatic, and sophisticated design. The gas fireplace at the centre of the room also invites a relaxing feel and adds a sense of luxury.
The Modern Choice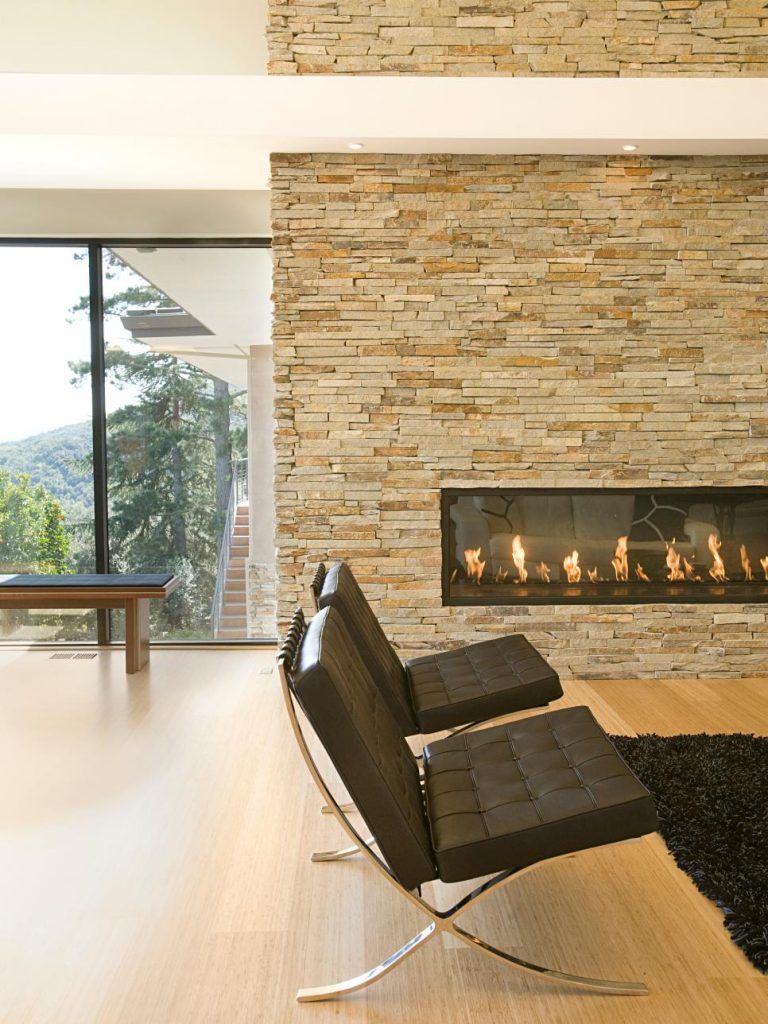 Long, rectangular layouts are currently the popular choice of design for gas fireplaces. Also, having the stone wall extend up to the ceiling adds a contemporary aesthetic to this large, open space.
Less is More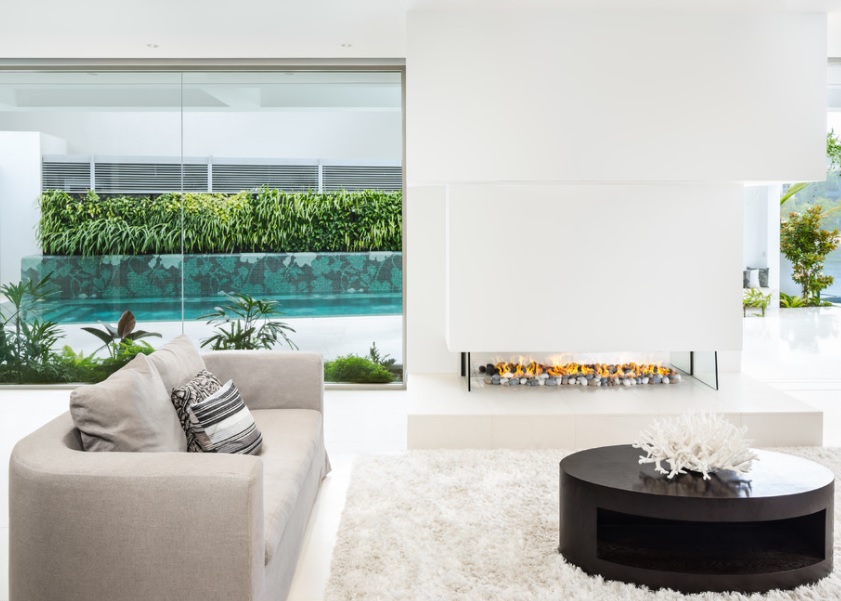 When designing your living area, think about every piece of furniture you're going to place. Consider every detail and make sure that every item blends in together to create a harmonious look.
Take this room as an example, instead of going overboard with the design; the homeowners opted to go for a minimal theme by placing only a few pieces of furniture, and a sleek gas fireplace as the centrepiece. The entire room feels so cosy, elegant, and modern without looking dull and boring.
Contemporary gas fireplaces are so easy to use and maintain. So if you ever plan on purchasing a new property, then definitely consider installing one of these gas fireplace designs.