21st March 2016
10 Best Bespoke Fireplaces For Modern Homes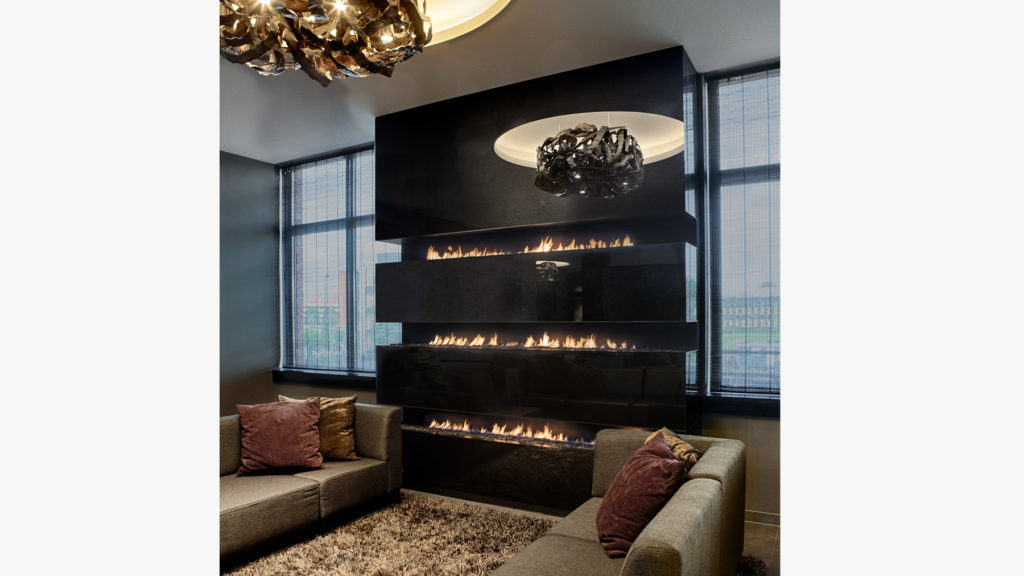 If you seek to find that one unusually unique fireplace that would fit perfectly in your home; just browse through these bespoke fireplace designs and discover one that truly speaks to you.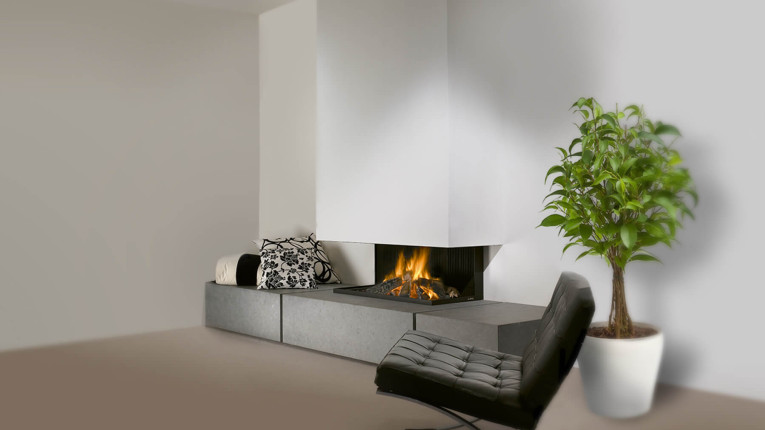 Cosy Wall Space Fireplace
With its floating canopy, stone base and three-sided view of the flickering flames; this bespoke wall fireplace is indeed a piece of beauty.
The base and top section can be replaced into different materials available to achieve the ultimate bespoke feel. Throw in some fluffy pillows to the side and you got yourself a cozy space to hangout and relax close to the warmth radiated by the fire.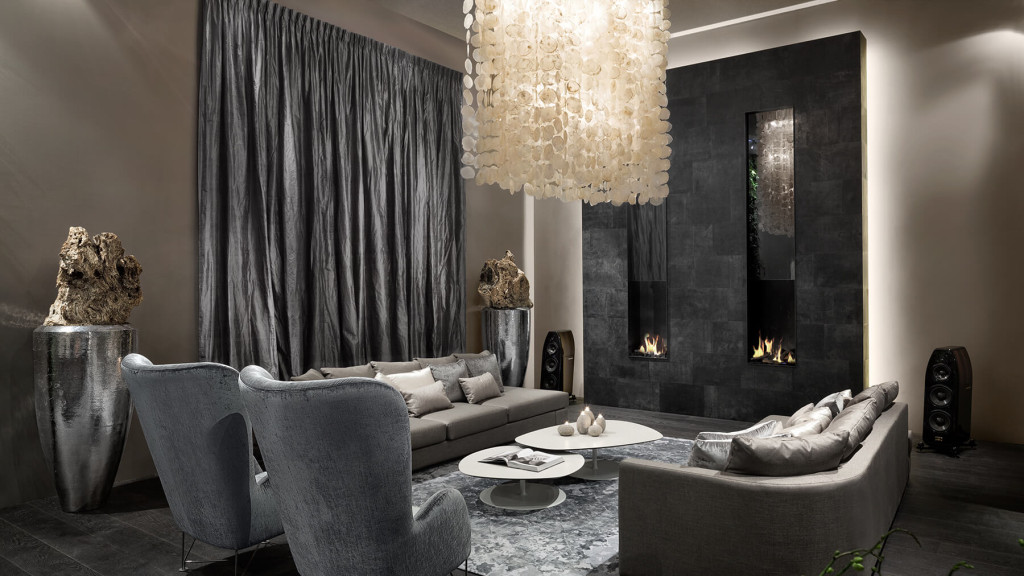 Twin Fireplaces
Why settle on one when you can have two. These two very unique bespoke fireplaces add a dramatically luxurious look in this already stylish room. This specific design has been built-in using leather to form the external cladding, fused with clear glass on the upper level to create one stunning masterpiece of design.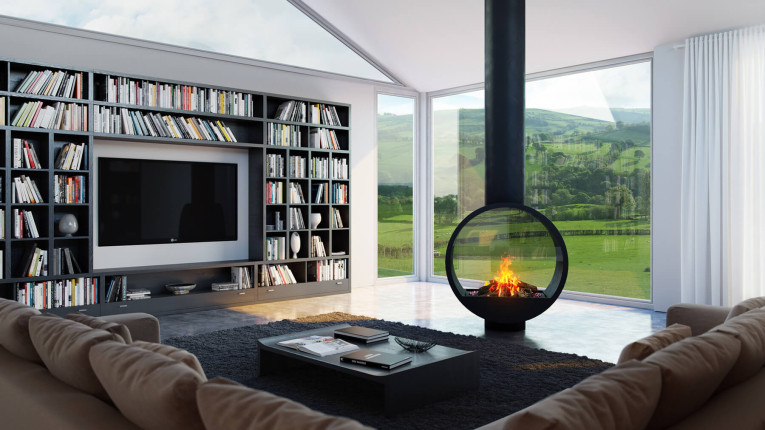 Elliptical Luxury Fireplace
Another completely unusual design is this oblique centrepiece with a stunning top section which extends up to the ceiling.
This specific design is a visually striking double-sided fireplace. It has been custom-designed to fit perfectly in the room, and part eenclosed with glass to allow two-sided view of the dancing flames.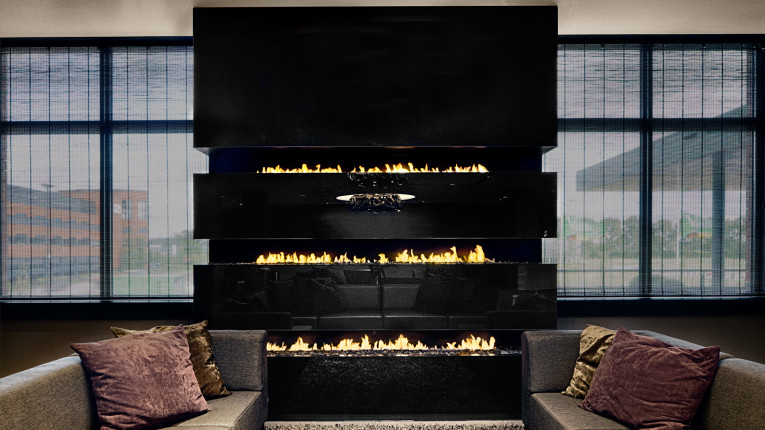 Three-Level Fireplace Design
For that maximum wow-factor, go for a striking centre-piece like this one. Always go out of the ordinary whenever you can and make your own statement fireplace design that would best suit your character. You'll never fail to amaze your guests when there's a three-level fireplace hanging around your home.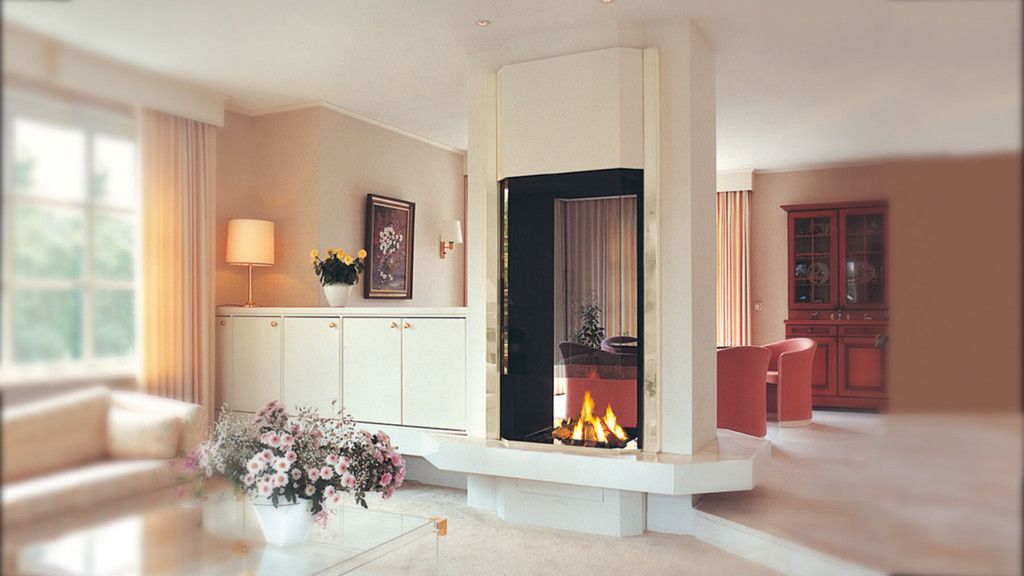 Two-Sided Fireplace
Custom-made to the client's preference, this particular design sits beautifully in between the dining and receiving area. It has a unique sculpted look along with the decorative panels between the glass and ceiling. It creates fantastic transparency allowing warmth and light to flow in all spaces. Browse all of our double-sided fireplaces.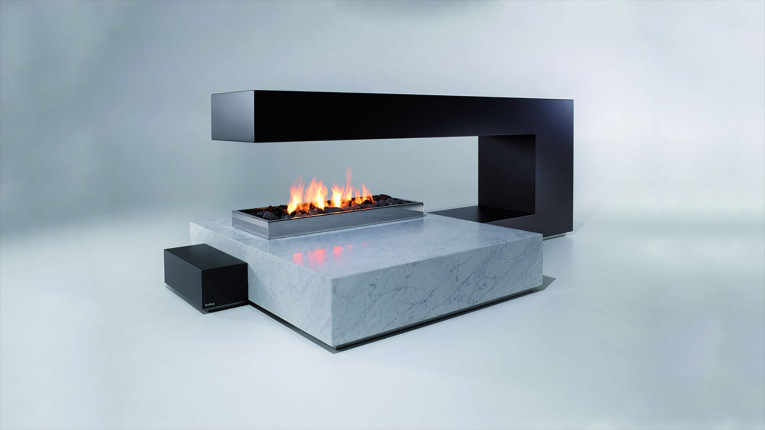 The Paperclip Fireplace Design
If you're looking for an exceptionally attention-grabbing centrepiece, maybe this unique fireplace design is the right one for you. It has brilliantly engineered utilizing the method of running the flue gases through the arching hood, then moving them underground until it reaches the outside with the help of an extraction system.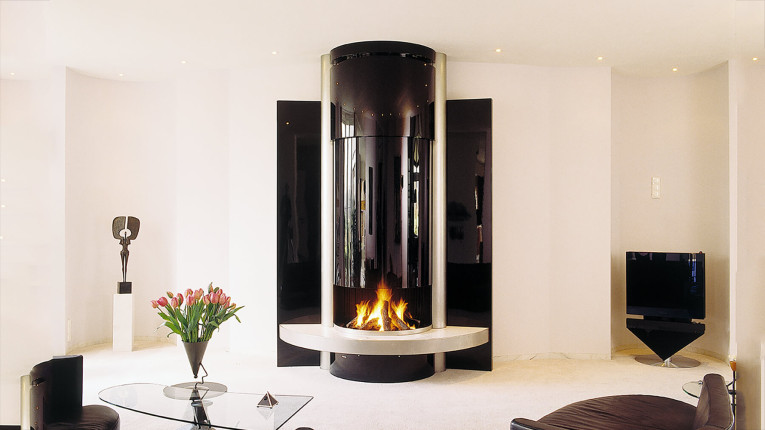 Bespoke Sculptured Fireplace
"Go big or go home" is what people usually say. Create a bespoke fireplace as this one to fully enhance the potential of your space. With its unusual form of sculptural wings that wraps along the wall behind the cylindrical core, and stainless steel vertical columns, it truly provides an aesthetic elegance to the entire area. Colours and finishes can be customised to your taste.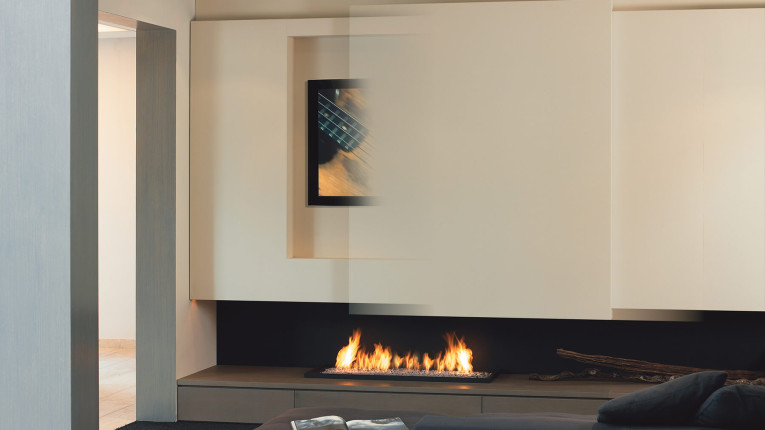 Customised Wall Fire
This bespoke fireplace is designed precisely to the client's specification. They wanted the ultimate media wall along with a stunning fireplace sitting just underneath.
What's more interesting with this design is that it conceals the media section, but with a click of a button the panel right above the fireplace slides across to reveal the TV. With another click the fireplace ignites, so people can enjoy two things simultaneously.
Take a look at some of our wall fires.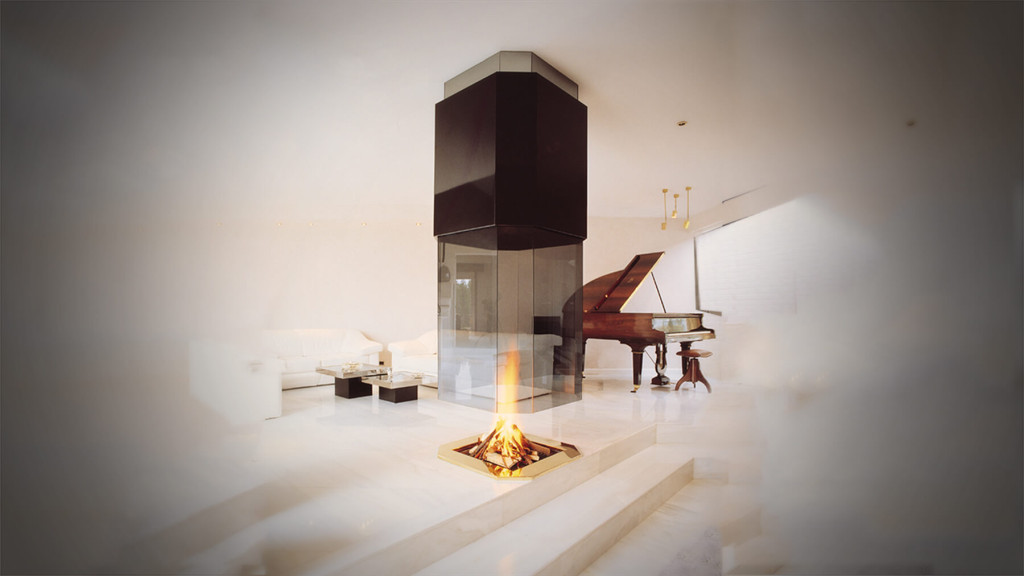 Contemporary Suspended Fireplace
To completely go beyond the usual designs, go for a hanging fireplace that suspends from ceiling hung canopy.
It can be in any shapes you want, though this particular design speaks modernly sophisticated. The glass incorporated in the structure offers a visual clarity of the fireplace from all angles, thus, the light emitted by the flames can flow freely throughout the area.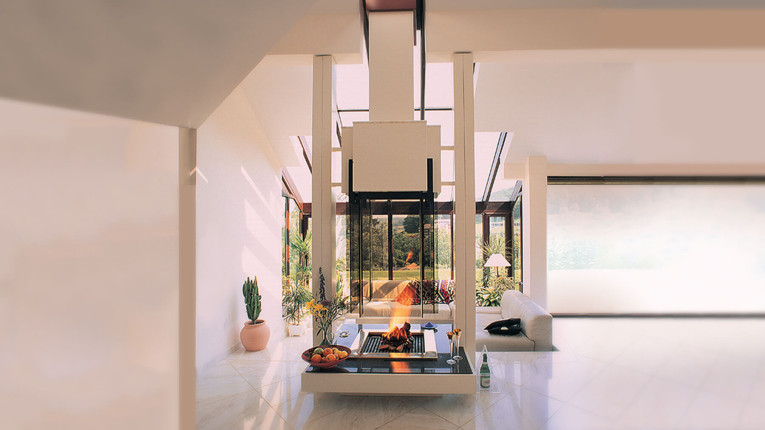 Bespoke Statement Fireplace
The beauty of this design is that it offers an exquisitely stunning focal feature to the living area as well as maintaining efficient light flow. Flickering flames from the fireplace provides instant warmth so people could truly cozy up and relax.
Finding an ideal fireplace can be quite difficult. The key is to know how you want it to look and function.
Contact us today to start conversations on your own luxury fireplace.