18th May 2018
Bioethanol Contemporary Fireplaces: A Smart Addition to Your Home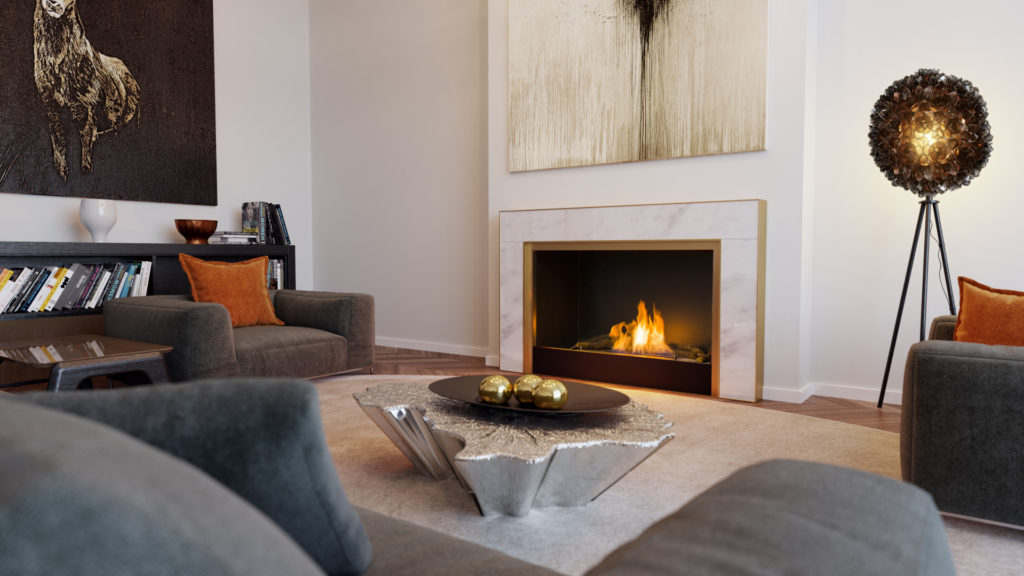 If you're considering possibly investing in a bioethanol fireplace or adding one to your home, then you certainly are making a smart move. These contemporary fireplaces are a fantastic alternative to the traditional wood-burning units for a number of reasons.
But before taking the plunge, it is important to be well-informed with its advantages and disadvantages associated with acquiring one. Fortunately for you, this article address just that.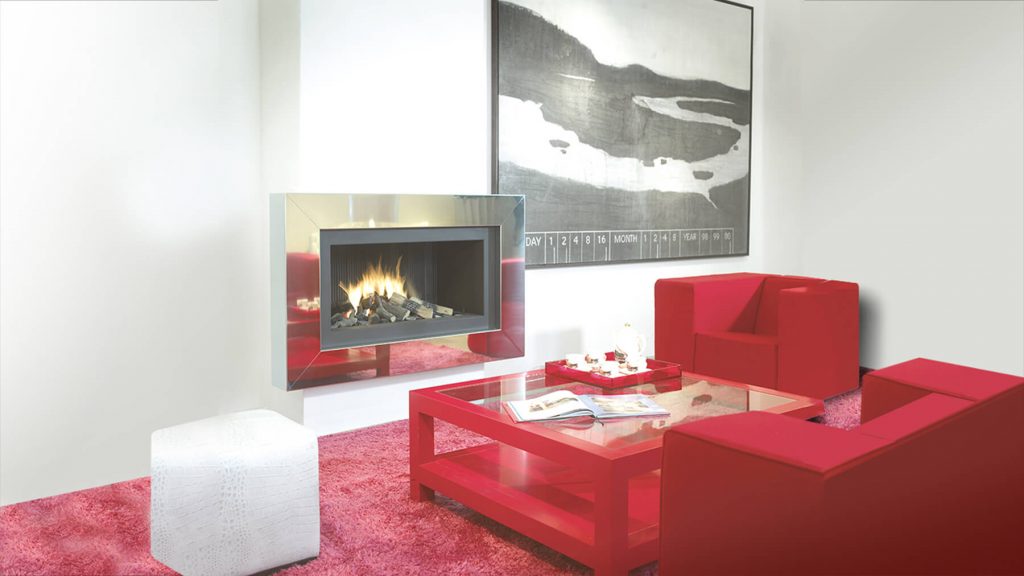 So let's explore further the most common pros and cons of a bioethanol unit.
The Advantages
There are a number of reasons why you will love ethanol contemporary fireplaces. But this doesn't entirely mean these units are the right fit for you. On the other hand, they could be more than right for you than you have ever imagined.
No chimney or venting is required. These fireplaces do not require any form of venting they burn clean. This gives you an incredible amount of freedom when it comes to placement options.
Clean burning. This fireplace doesn't emit any harmful toxins into the air, making ethanol an ideal fireplace for your family, especially with your kids. It is highly safe for pets, people and of course the environment.
No mess, no fuss. Yes, you read that right. There is NO mess to worry and clean up. Despite traditional wood-burning fireplaces being stunningly gorgeous in their own rights, they do come with a lot of upkeep. Fortunately, ethanol fireplaces do not since these units burn clean and leave nothing behind. Additionally, these units don't give off smoke or smell, which prompts you to sometimes leave the room.
Simple and easy to use. You don't need to chop up wood, haul them and stock them up for the cold winter season. You don't need to fight in order to light your hearth.
Easy fuel storage. Bioethanol fuel doesn't attract bugs, unlike wood. So it can be easily stored away.
Eco-friendly. Since ethanol is a renewable energy source, not only are you helping cut down demand for fossil fuel but also you're doing your part in keeping harmful chemicals out of the planet's atmosphere.
These units do not require to be hooked to gas lines or electricity since the fuel comes in containers, which can easily be transported. You can just as easily redecorate your home and re-position your fireplace from time to time.
Realistic flames. Don't worry. Ethanol fireplaces put out a great flame show that will leave you in awe, minus all the cleaning and required upkeep.
Safe for people with breathing ailments. If a member of your household has asthma or some form of respiratory distress or any breathing problems who have avoided traditional wood-burning units for some time, then bioethanol fireplaces are ideal for them since these units do not emit anything into the air. They're practically safe for everyone.
No loss of heat. Since a chimney or any other form of venting is required, heat cannot escape, allowing you to completely enjoy the residual heat given off by the fireplace.
Ideal for a power outage. Depending on the size of your fireplace, it could be used as a source of light in the event of a power outage and also as a heat source. Just remember that the larger the fireplace, the higher the heat output.

The Disadvantages
Where there are advantages, disadvantages are just right behind. Despite the many perks of acquiring a bioethanol unit, it still comes with a few minor disadvantages.
Need oxygen to burn. Yes, bioethanol fireplaces are oxygen eaters. So if you have a small-spaced room, take heed. Ensure that there is proper ventilation, and there's fresh air that goes into the room from time to time. You definitely need to replace that oxygen.
Not ideal as a primary heat source. Although they do provide some heat, these units are not recommended as a primary source of heat.
The fuel and fireplace could be expensive. Prices for bioethanol fuel haven't gone down, so if you burn a lot, be prepared for the extra cost.
Although wall-mounted fireplaces are amazing, you need to secure that there is a barrier between the wall where the fireplace will be mounted and the fireplace itself.
Liquid bioethanol is fatal. Despite bioethanol being safe, its liquid form should be stored properly. Keep it out of reach of children because drinking liquid bioethanol could be fatal. So store properly.

Final Thoughts
You can clearly see that the benefits of owning a bioethanol unit outweigh the cons, since in most cases they are common sense, though we had to make sure you are aware of them. By making an informed decision, the chances of making a remorseful purchase are lessened.
But then it is you who has to make the final decision, whether or not to invest in bioethanol contemporary fireplaces or not.