14th December 2016
Bespoke Fireplaces To Suit Your Modern Lifestyle
Lots of homeowners are now becoming more interested on integrating center pieces for their homes. What better way to satisfy this need than fitting gorgeously sophisticated bespoke fireplace that can provide style and function at the same time.
Here are some of our elegantly custom-made pieces that would perfectly fit your modern home setting!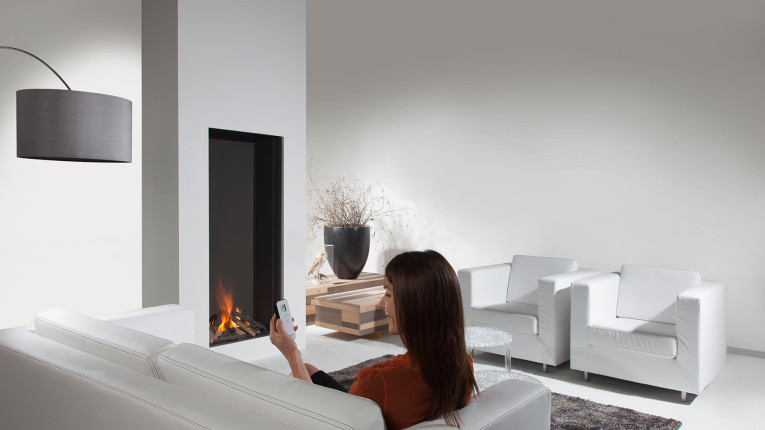 Anti-reflective Glass
This modern piece stands up to the eye level giving people an amazing view of the flames. To add a modern flare to this design; anti-reflective glass can be incorporated to achieve a stunningly modern-day function and style.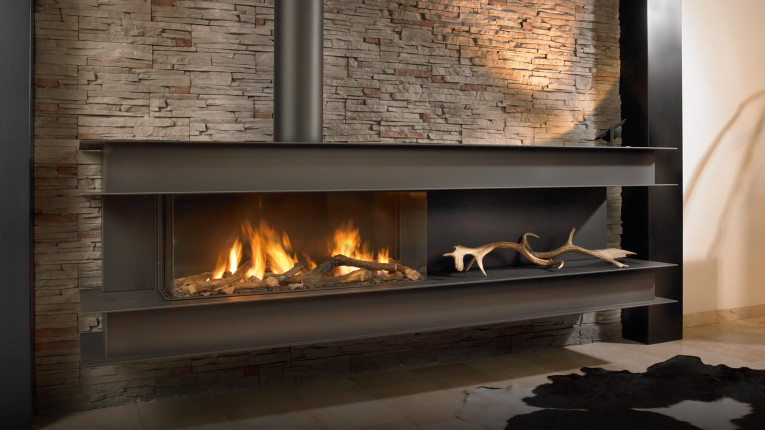 Wall Gas Fire
Opt for a bold and beautiful modern gas fire, that's seemingly floats elegantly above the floor. To add a bit of drama to the design, the owners specified to integrate a black steel structure for an edgier look, which made it an ideal combination of efficient technology and innovative design.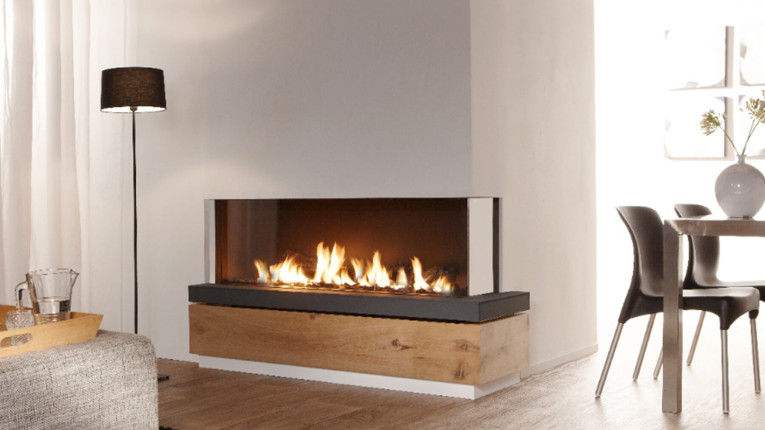 Corner Fireplace
Glass enclosed fireplaces such as this one can be easily installed in homes where there is no existing fireplace. Combining sleek lines with high heat efficiency, this stylishly practical corner fireplace makes a stunning design statement whilst providing radiant heat.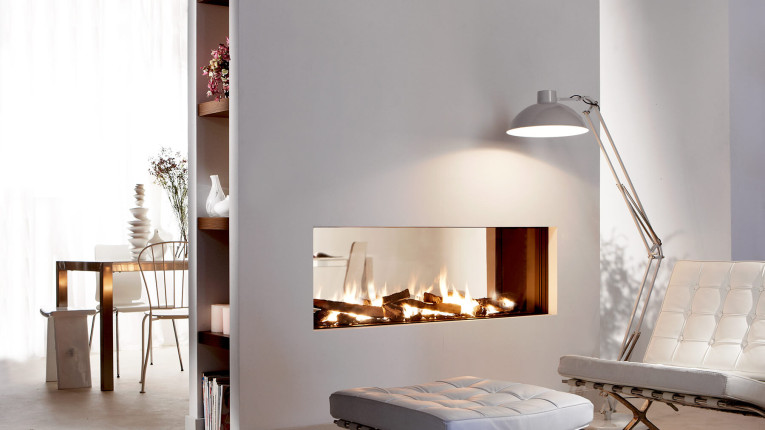 The Double-Sided Piece
If your space is not roomy enough to mount a huge fireplace, go for modern double-sided fireplaces such as this one, for they can easily be fitted into any interior. It efficiently offers heat and warmth all day, and is completely controlled by a remote control.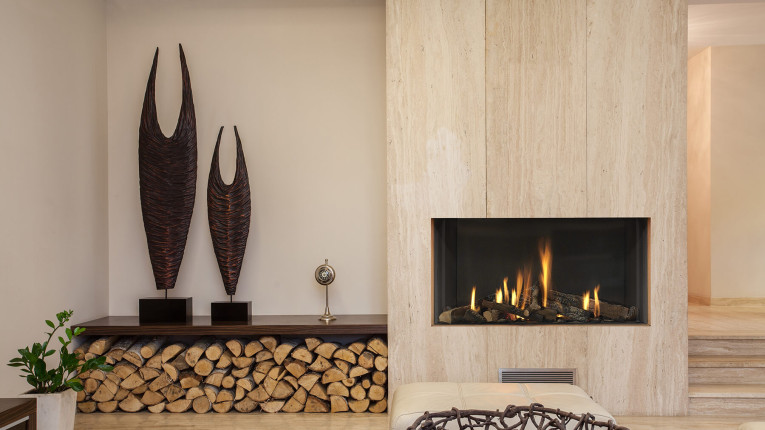 Classically Sophisticated
Modernly efficient hole in the wall gas fires like this piece can definitely be fitted into new homes with no existing fireplaces, and also within homes that already has chimney breast. It has a very high heat output as it is an enclosed fireplace with clean cut lines, which makes it perfect for minimal house schemes.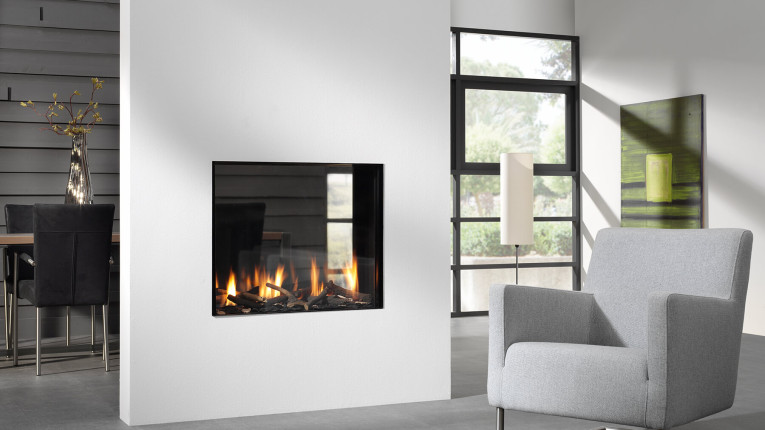 BioVision Flue Gas
For a slim fitted focal point, try mounting a bespoke flue gas fire, in a double-sided design to offer a magnificent view of the flames from both sides. This design is extremely easy to install and so easy to use!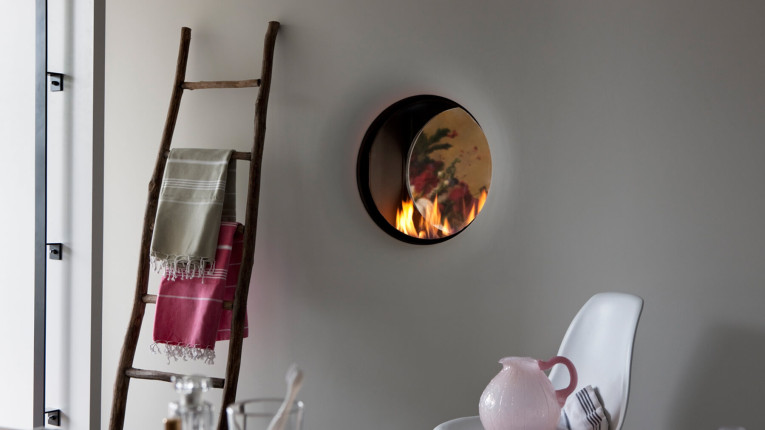 Circular Fireplace
If you're looking for an efficient and practical gas fire with a very unique shape, then this one is probably for you.
It's completely different from the usual designs, and its peculiarity definitely stands out from the crowd. It is also a double-sided bespoke piece that can be mounted in between living spaces to maximize its function and style.